LG Announces ThinQ Speaker – A Smart Speaker With Google Assistant
LG has now forayed into the smart audio products market with the announcement of its first smart speaker — ThinQ Speaker. The smart speaker comes powered by Google Assistant for voice commands.
ThinQ, which is pronounced as "think", would be LG's brand going forward for its connected and "smart" home products. LG had previously announced Google Assistant compatibility with its appliances and other devices.
The ThinQ Speaker, which comes in a cylinder shaped body, is claimed as a "premium audio product" by the company. LG says that the device offers high-quality sound in addition to its smart capabilities. It seems to have found its place somewhere between Google Home and Google Home Max.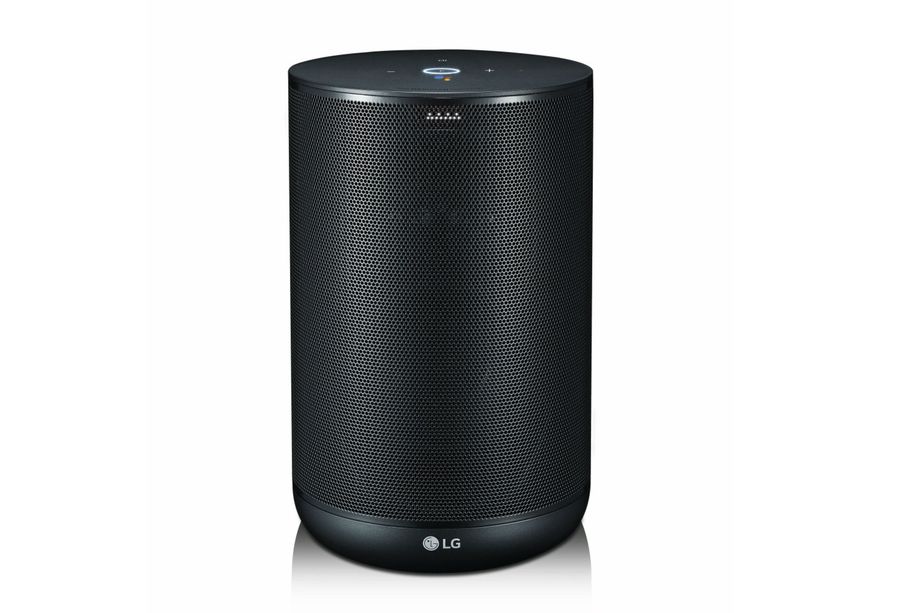 LG says that it teamed up with Google to ensure that the LG ThinQ Speaker delivers all the conveniences that come with having a digital assistant. It also comes with a personalized voice-activated interface for LG's smart home appliances.
Along with the ThinQ Speaker, the company has also announced a range of products that includes a new SK10Y sound bar and a portable PK series speaker. The company has partnered with Meridian Audio, hoping to provide better quality compared to other such speakers out there.
LG says that the SK10Y sound bar delivers 550W output, supports 5.1.2 channels and harnesses the power of Dolby Atmos technology. It comes equipped with multiple speakers, including a pair of powerful up-firing speakers, to surround the listener from every angle.
The portable PK series speaker is said to offer premium sound and mood lighting features. According to the company, with Meridian Audio's advanced technologies, the PK speakers offer powerful and undistorted bass, as well as optimized speech and vocals. It is also compatible with the APT-X HD Bluetooth standard for streaming 24-bit music over a wireless connection.
Read More: Xiaomi Launches Yeelight Voice Assistant, Looks Identical To Amazon Eco Dot
While the company has announced these new speakers, it has not yet revealed any information related to their pricing and availability. We expect that LG will reveal pricing and availability information during Consumer Electronics Show (CES) in Las Vegas, where it plans to showcase these speakers.