Alcatel's New Smartphone Lineup Brings 18:9 Display To Budget Segment
TCL's subsidiary Alcatel has announced a new smartphone lineup at Consumer Electronics Show (CES) 2018 in Las Vegas, ditching its previous "Idol" branding of Idol. Along with restructuring its entire portfolio, the company is also seeking partnership with online retailers to increase the visibility of its phones.
The new Alcatel smartphone lineup consists of three series — Alcatel 1, Alcatel 3 and Alcatel 5. All the devices will come with the trendy 18:9 aspect ratio display and a new re-imagined product design. Apart from the key features and an image, the company has not revealed anything.
Christian Gatti, Global President Alcatel Business Division and Executive Vice President TCL Communication, said:
By modernizing our smartphone designs and being one of the first global manufacturers to offer 18:9 full view displays across the majority of our lineup, we're able to refocus our efforts at democratizing flagship style features and making these experiences accessible to almost any consumer worldwide.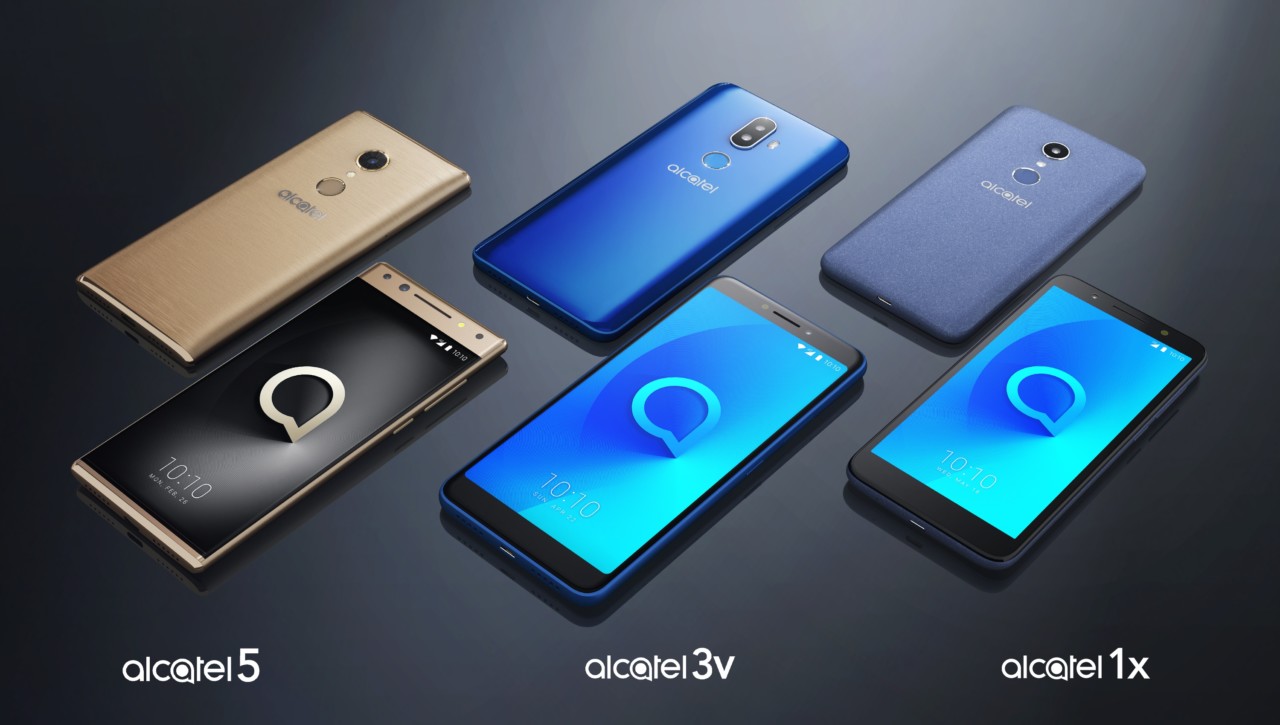 The Alcatel 1 Series, the company claimed, brings an amazing smartphone experience to everybody at the most affordable price point. The devices under this series will be priced under $100 and will offer universal access to unibody hardware with "stylish design and premium materials". It will also have features that are typically offered in higher-end devices, such as 18:9 full view displays and face unlocking.
The Alcatel 3 Series, as the company says, provides users with an optimal blend of the latest trendy features. It offers dual cameras, beautiful design and 18:9 full view displays. This series will feature a variety of devices and will include products with large-screen, high-resolution displays. Products under this series will be priced under $200.
The high-end offering of the three series is the Alcatel 5 series, which is "designed to deliver the best possible features consumers want at a cost that's much lower than comparable flagships". Along with features like face unlock and 18:9 aspect ratio display, the phones under this series will offer fantastic imaging, a cinema-style viewing experience and large battery for a full day's use. The devices under this Alcatel 5 series will be priced under $300.
Read More: Honor 9 Lite Officially Announced with 18:9 Screen, Quad Cameras
TCL, the parent company of Alcatel, is also planning to expand its operations to the United States. It is currently working with Amazon and a few other retailers.
For more coverage from CES 2018, check out this link!