Currently Crowdfunding On Kickstarter, BlitzWolf BW-AS1 Bluetooth Speaker Is Designed For Excellence
by Vinay Patel Jan 12, 2018 10:05 am0
There's no dearth of wireless Bluetooth speakers as more and more brands continue to make an appearance in the market on a regular basis. However, the BlitzWolf BW-AS1 speaker is likely to sweep gadget buffs off their feet.
Housed in a case made from a single piece of aluminum, the BW-AS1 is silver-tinted with smooth rounded curves that will instantly catch your attention. This jaw-dropping design is coupled with a solid performance which makes the BW-AS1 one of the best 20W wireless speakers that debuted in 2017.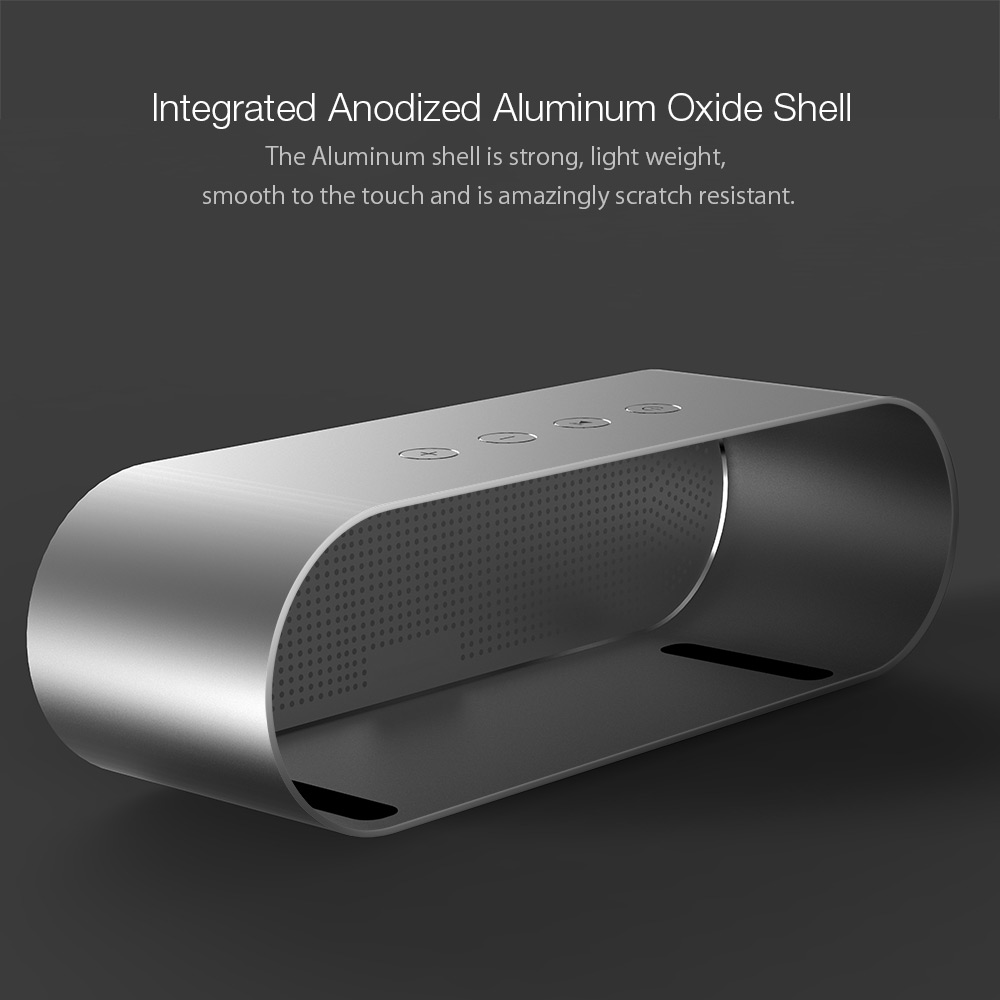 Speakers are usually built either bearing performance in mind or simply for looks. The BW-AS1 strikes a perfect balance between both by offering reliable performance and eye-catching appearances. The device is designed to not only be used indoor but also perform equally well outdoors.
Despite brimming with an array of awe-inspiring features, this BlitzWolf-branded Bluetooth speaker is surprisingly affordable. On top of that, it's highly portable too, thanks to its compact form factor.
The BW-AS1 draws its juice from a robust 5200mAh battery, which offers 7-11 hours of wireless playback. Although it is relatively less portable than some smaller speakers available in the market, it compensates for the marginally bigger size with its performance.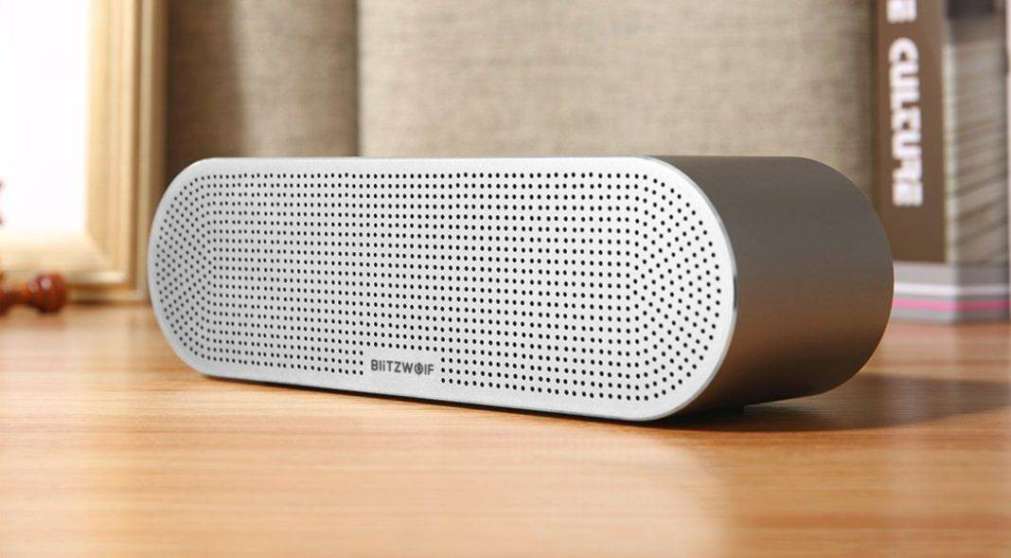 BlitzWolf has a reputation for manufacturing great speakers and headphones along with some coveted smartphone accessories since 2015. It's hardly surprising that the company quickly propelled to popularity on Amazon as one of the top brands as far as accessories are concerned. The BW-AS1 cements BlitzWolf as one of the best companies in manufacturing speakers.
The BlitzWolf BW-AS1 speaker is currently crowdfunding on Kickstarter. With a set goal of US$ 6,390, this product has already received US$ 1,707 and has 31 backers. If you'd like to back this project too, head straight to this link as there were only 28 days left at the time of writing.