Numerically, after the Huawei P10 should come the Huawei P11, right? But then Huawei goes on to trademark the name "Huawei P20" and an importer in Israel also revealed the next flagship will be called Huawei P20.
Then we see test pages for the Huawei P11 and Huawei P12 appear on the official website. And I'm sure someone must have asked Huawei to make up their mind. It doesn't seem as if they have though.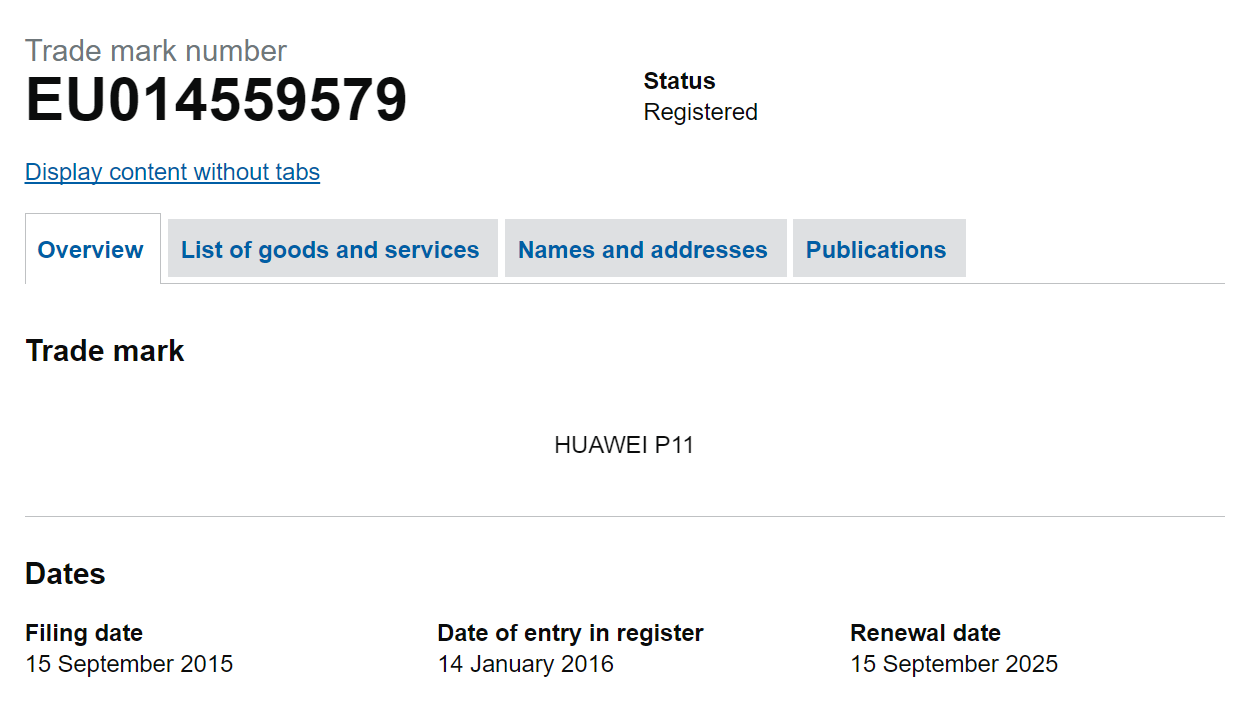 Latest report says the Chinese-giant has trademarked the name "Huawei P11" in the US, UK, Taiwan, and Hong Kong. Trademark for the "Huawei P11" name was filed as far back as 2015 in Europe though. The "Huawei P20" trademark was filed only in the States.
READ MORE: Huawei Nova 2S Acacia Red Pre-orders Begin with 3,399 Yuan Pricing
It is still unclear which of the names Huawei will use for its next flagship. There is a chance it may go under different names in various markets, so that may explain the multiple trademarks. However, since the P11 and P20 names were both filed in the states, that puts a hole in that explanation.