Xperia XZ Pro and Xperia XZ2 are the rumored flagship phones from Sony that are speculated to get unveiled at the Mobile World Congress (MWC) 2018 event at the end of this month. Rumors have it that these phones will be accompanied by a smaller flagship phone called Xperia XZ2 Compact. The alleged handset has recently bagged certification from Federal Communications Commission (FCC) in the U.S. A leaked image showing the alleged Xperia XZ2 Compact being tested has also surfaced.
The image seems to show the rumored Xperia XZ2 Compact with thick bezels at the top and bottom sides of the display. However, they do not seem to be as thick as seen on previous models from Sony. There is no confirmation on whether it will be supporting an aspect ratio of 18:9. The Xperia XZ Pro and Xperia XZ2 are rumored to feature 18:9 display. So, there is a possibility that the Xperia XZ2 Compact will not be featuring the traditional aspect ratio of 16:9.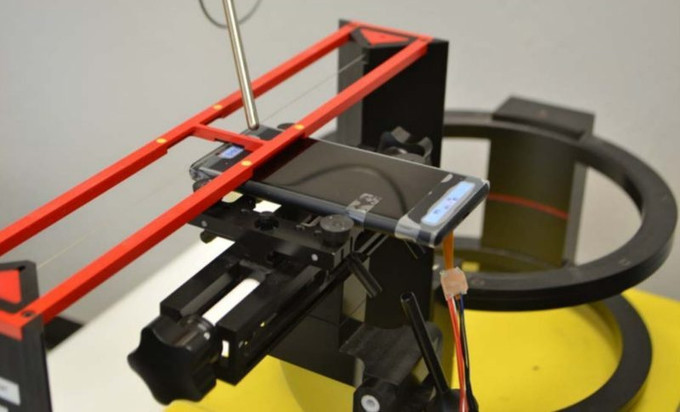 Read More:Sony Xperia XA2 Ultra Gets TENAA Approval Ahead of its Launching in China on February 4
Through the FCC listing of the phone, it has been found that the handset measures 135 x 65 mm. It is likely to house a 5-inch or smaller display. It is speculated that the smartphone would be powered by Snapdragon 845 chipset and 4 GB of RAM. It is likely to arrive with an internal storage of 64 GB. It may feature a 3,000mAH battery, a single rear camera of 19-megapixel and a frontal shooter of 8-megapixel
More information on the handset is expected to appear before Sony's MWC 2018 event on Feb. 26. Hence, we advise our readers to take this report with a grain of salt.