Huawei has moved past the failure of its inability to sell its Mate 10 Pro flagship via carriers in the US. Its focus is now on its next flagship, the Huawei P20. Photos alleged to be that of the upcoming flagship surfaced online yesterday, giving us our first look at the device.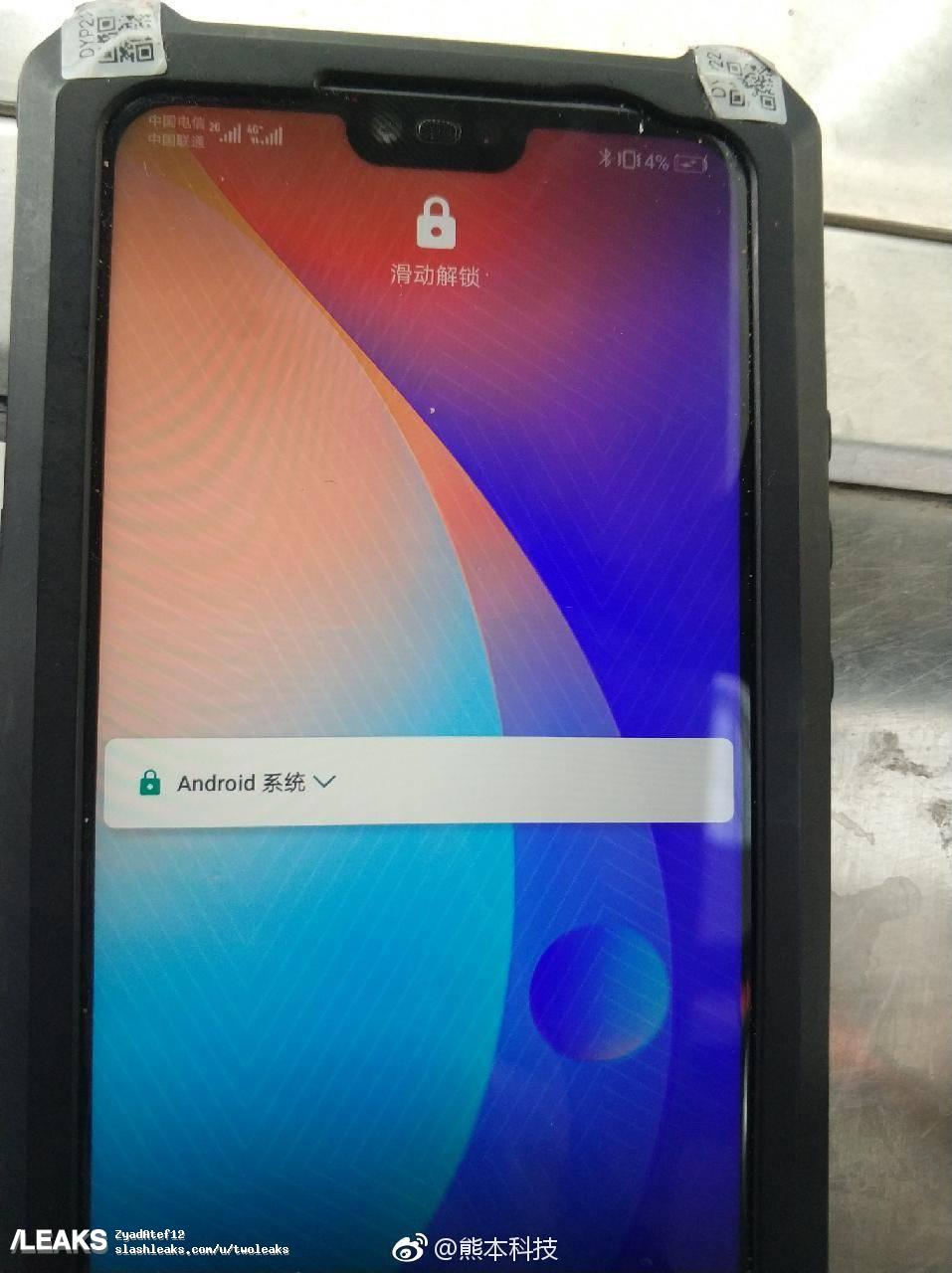 The first thing that draws your attention is the notch at the top of the display. When we first heard that Huawei was going to release a phone with a notch just like the iPhone X, we were surprised since Huawei is not known to shamelessly copy designs. Even if it did in the past, now that it is one of the top companies in the world, that shouldn't be happening.
The notch isn't as big as that of the iPhone X' but it houses the front camera, earpiece, and sensors just like it does. We can't see the lower half of the device, so we can't tell if it has a physical home button/fingerprint scanner. It doesn't seem to be at the back even though the middle is blurred out.
On the rear, there are two dual cameras arranged horizontally and in a slightly raised housing. This is different from the schematics we have seen which say the Huawei P20 series will have triple cameras in various arrangements.
There are reports that this may be the Lite version that's why it is missing the triple camera feature. Nevertheless, there are some things we noticed that makes us think this may not be the Huawei P20 or even a Huawei phone for that matter.
First, the buttons are not in Huawei's style. This phone has three buttons on the right. Its safe to say two are for volume controls while the third is the power button. Huawei doesn't use separate buttons for volume control, even for its entry level devices and we don't think it is about to change that now.
If you also look at the position of the network bars, they are on the left. For Huawei, the network bar is always on the right while operator name(s) is on the left.
READ MORE: Huawei MediaPad M5 Spotted On Geekbench With Kirin 960, 4GB RAM & Android 8.0
The Huawei P20 will be running EMUI 8.0 out of the box and judging from the phones we have seen running the latest user interface, things haven't changed. Though one might say the notch in the display may have warranted the change. However, we still aren't sold on this being a Huawei phone much less being the P20.
(Via)