Preorder BlitzWolf BW-P6 Power Bank For Only $16.99 On Banggood
by Vinay Patel ago0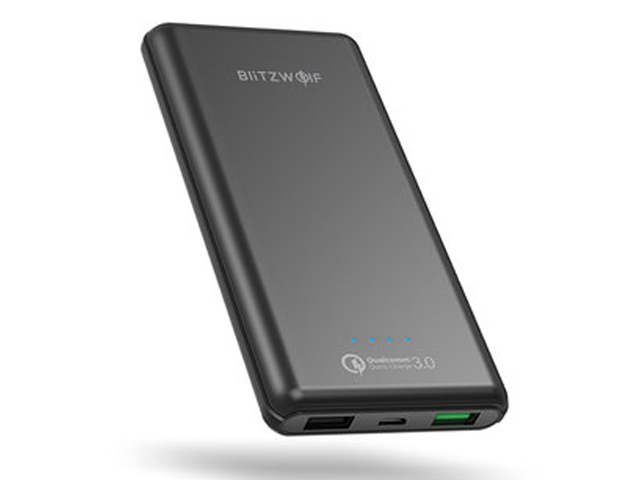 A lot of people have low battery anxiety. They usually tend to panic when their phone starts flashing 'battery low' and a few of them are likely to even switch off their smartphones in a bid to prolong their battery life. However, the burning question on everyone's mind is how to get a long battery life without breaking much of a sweat.
This is exactly where BlitzWolf BW-P6 fast charging power bank comes into the picture. But if you're not willing to shell out a lot of money to buy the useful tool, we have good news for you.
You can now preorder BlitzWolf BW-P6 Power Bank for only $16.99 on Banggood. This is a considerable 32% discount on the device's original selling price of $24.99. Here's what you can expect to get in terms of specs.
The BlitzWolf BW-P6 10000mAh Power Bank supports up to 18w fast charging input and output and offers a couple of USB Ports that work with a different USB devices power supply. But that's not all.
The BW-P6 Power Bank is Qualcomm Quick Charge 3.0 Certified. In other words, the BW-P6 doesn't take a lot of time to charge since it uses the Qualcomm QC 3.0 standard and provides a 3.6-12V range of voltage in order to speed up standard charging technology by 4 times.
Apart from improving the charge-discharge efficiency, BlitzWolf BW-P6 safeguards your device from short circuit, overcurrent, overvoltage, and overcharge. Moreover, it is compatible with QC2.0/QC3.0, for apple 2.4A and Samsung AFC fast charging tech. It is up to 4 times faster than other power banks.
You can preorder the BlitzWolf BW-P6 power bank simply by clicking here. While you earn 16 Banggood points aside from getting a discount when you preorder the BW-P6 power bank, it is imperative for you to bear in mind that the promo is slated to end soon.