Google Shipped 3.9 Million Pixel Phones in 2017
by Habeeb Onawole Feb 16, 2018 11:49 am0
Research firm, IDC, has released the sales figure for Google's Pixel phones. According to a tweet by one of its directors, Google recorded double the sales of 2016 last year.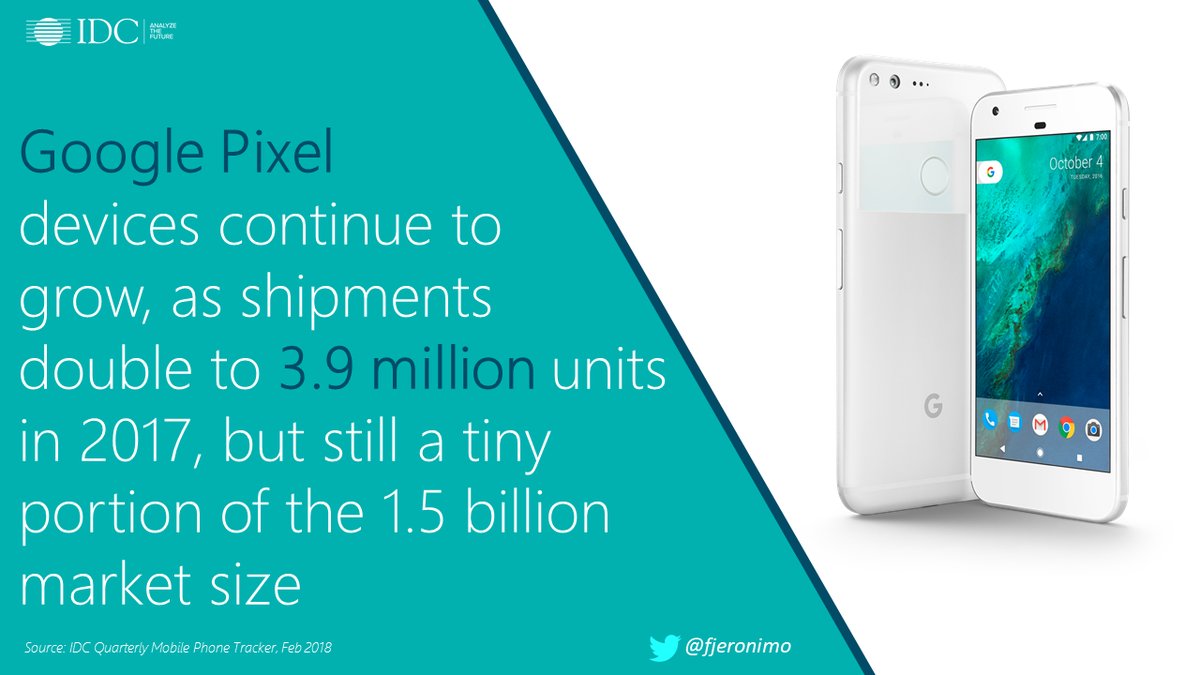 The exact figure is put at 3.9 million units and includes sale of the first gen Pixel phones too. However, Google's figures pales in comparison to that of several other manufacturers.
In 2016, Google cancelled the Nexus line in favor of the Pixel line. It also got more involved with the hardware manufacturing process. Gone is the branding of the manufacturer that handles the production, and in its place is Google's own logo.
For the 2nd generation Pixel, Google went further by designing a special imaging processor called the Pixel Visual Core.
READ MORE: Google Pixel 3 Concept Reveals Full Screen Design with Very Slim Bezels, Dual Front Speakers
So far, the Pixel phones have recorded massive successes in terms of reception and gotten lots of positive reviews especially for their cameras. For future Pixel phones Google plans to develop its own custom chip just like Apple is doing with its devices.
(Source)