Moto G6 Renders & Moto's 2018 Lineup With Their Fingerprint Sensor Locations Leaked
Hello Moto fans! Here's one leak that you might find interesting. A tipster has leaked yet another render of the expected Moto G6 on Twitter. Not only that, he also revealed some juicy details of Motorola's 2018 smartphone offerings, including their names and Touch ID locations.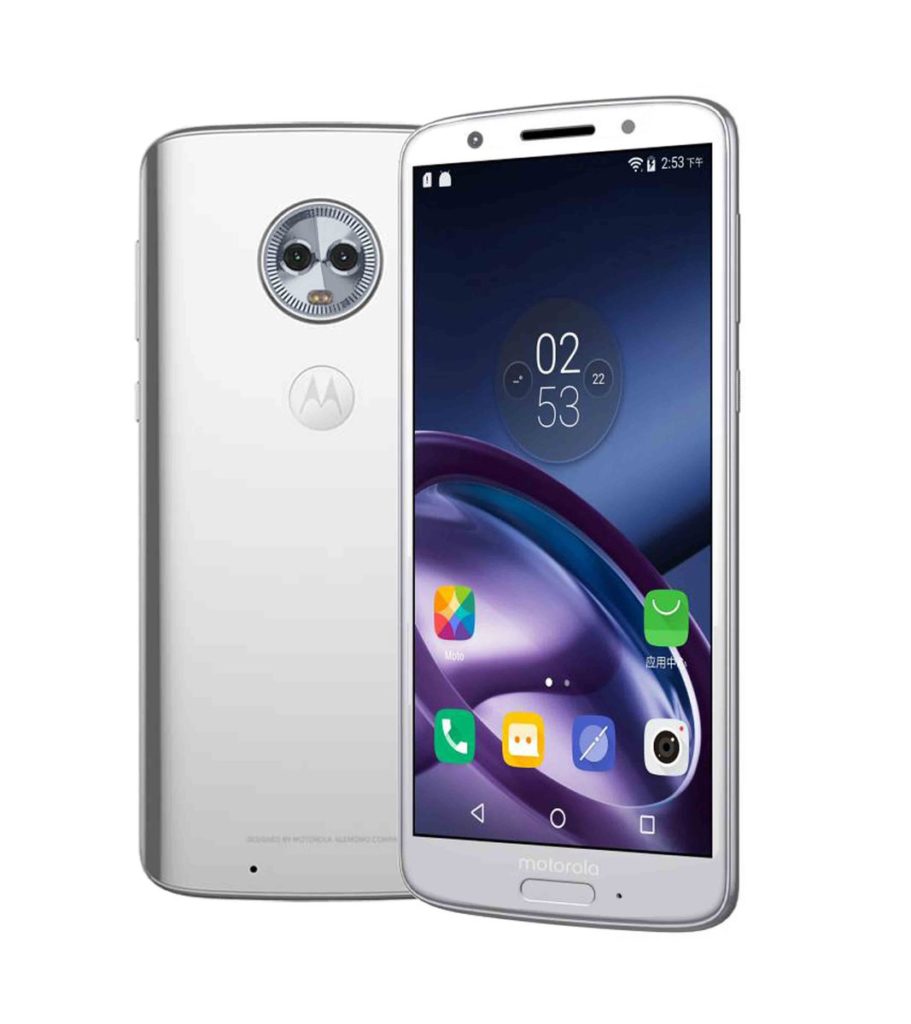 The Moto G6 has been a regular in leaks over the past few weeks. The G6 series comprises of the G6, G6 Play and G6 Plus but this leaked render (pictured above) is said to be that of the Moto G6 and we can confirm that to some extent based on previous leaks.The Moto series are all said to feature the 18:9 aspect ratio and we can see that in the render. The renders also feature a dual rear camera with a unique design.
#motorola 2018 Touch ID Positions:#motoG6 F#motoG6P R#motoG6+ F #motoE5 R#motoX5 3D FFC#motoZ3P Side#motoZ3 3D FFC
Thanks, Alibaba suppliers pic.twitter.com/vqPcuFzYx4

— Andri Yatim (@HeyAndri) February 15, 2018
Read Also: Moto G6 Series: Specs, Prices and New Press Renders Leaked
More importantly, the leak also includes details of Motorola 2018 smartphones and the tipster attributed the leaked details to Alibaba suppliers. This year, the smartphones that Motorola would be launching is given to include the Moto G6, Moto G6 Play, Moto G6 Plus. Others include the Moto E5, Moto X5, Moto Z3 Play and the Moto Z3. On the location of touch ID, the Moto G6 Plus and G6 Play are detailed to pack a front fingerprint sensor while the Moto G6 will have a rear-mounted one. The Moto E5 is also listed as featuring a rear fingerprint sensor as well as the Moto Z3 Play packs a side fingerprint sensor. Also of interests are the Moto X5 and Moto Z3 which are said to utilise 3D Front Facing Camera (FFC) as their own Face ID unlock technology. The source stated that it is unclear if they would still pack a fingerprint sensor and the location of the sensor. Motorola is expected to announce a couple of its latest offerings including the G6 series later this month at Mobile World Congress 2018 which begins on February 26 but a number of the listed models are likely a long way from being launched. That is if they are indeed in existence.
(source)