Sony's Teaser Video For MWC 2018 Hints At Something Curved: Could It Be For the Xperia XZ2 Pro?
by Michele Ingelido ago0
Sony has published a new official video in which it teases its already confirmed event which at MWC 2018. Besides the hashtag #SonyMWC and the date of the event (26th February), the teaser video does not show much and we can only speculate on what has been shown in this short clip. The most reliable hypotheses suggest that this is a teaser video for the upcoming flagship smartphone of the company from the Xperia line-up. And from the video, it seems that the company is planning to launch a device with either a curved display or a curved back cover.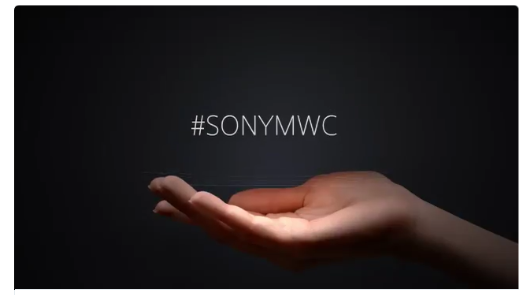 The Sony devices which are expected to be launched at Mobile World Congress are Sony Xperia XZ2, XZ2 Pro and XZ2 Compact. The first will be a flagship, but not the best one for this year as it will also focus on the affordability. The XZ2 Pro is expected to be the best device by the company for 2018, while the XZ2 Compact should be a cheaper version with a compact design and a display under 5 inches. The Sony Xperia XZ2 Pro has been tipped to be the first smartphone with a 4K and OLED display, and it is rumored to have a size of 5.7 inches and an 18:9 aspect ratio.
Join us. 26.02.2018 #SonyMWC pic.twitter.com/n6IQ82XRVZ

— Sony Xperia (@sonyxperia) 19 febbraio 2018
This obviously means that Sony is going to ditch its OmniBalance design in order to join the bezel-less club. Under the hood, Sony Xperia XZ2 Pro should have an octa-core Qualcomm Snapdragon 845 running at a max frequency of 2.8 GHz and with a dedicated chip for AI. Previously, Sony had reportedly written a dismissal request to FCC mentioning "design changes" as the reason for the dismissal, but we doubt it is related to aesthetics: it should be related to internal components.