Official Renders of Alcatel 1X, Alcatel 3, and Alcatel 3X Leaked Ahead of MWC
by Habeeb Onawole ago0
At this year's edition of MWC, Alcatel is expected to unveil the new phones under its revamped lineup. Official renders of three of the forthcoming phones have surfaced online a few hours ago and they include the Alcatel 1X, Alcatel 3, and Alcatel 3X.
The photos which were leaked by Evan Blass give us a good look at the front and rear of all three phones.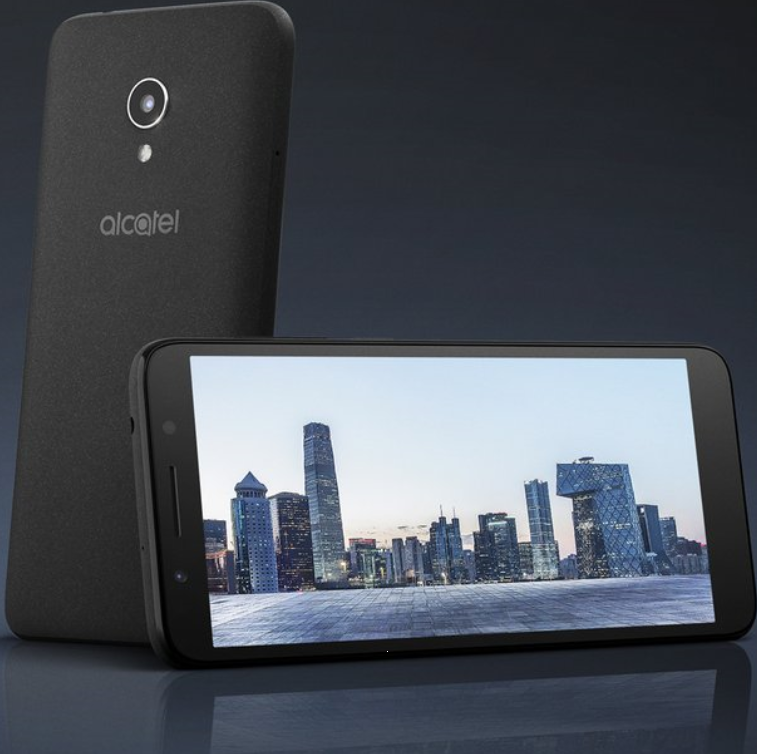 Alcatel 1X
The Alcatel 1X is shown wearing a black coat of paint with a sandstone-like finish. The phone will also likely be available in blue and gray as seen in early leaks.
Even though the 1-series is the lowest, the Alcatel 1X also comes with an 18:9 display. There is a selfie camera on the left of the top bezel and a sensor on the right. The bottom bezel looks bare but we can't confirm if there are capacitive touch buttons on it or not.
There is no fingerprint scanner at the back but there is a single rear camera with a LED flash. The Alcatel 1X also has a 3.5mm jack at the top.
The specs of the Alcatel 1x are still unknown but since it is said to be an entry-level device, we are not getting our hopes high.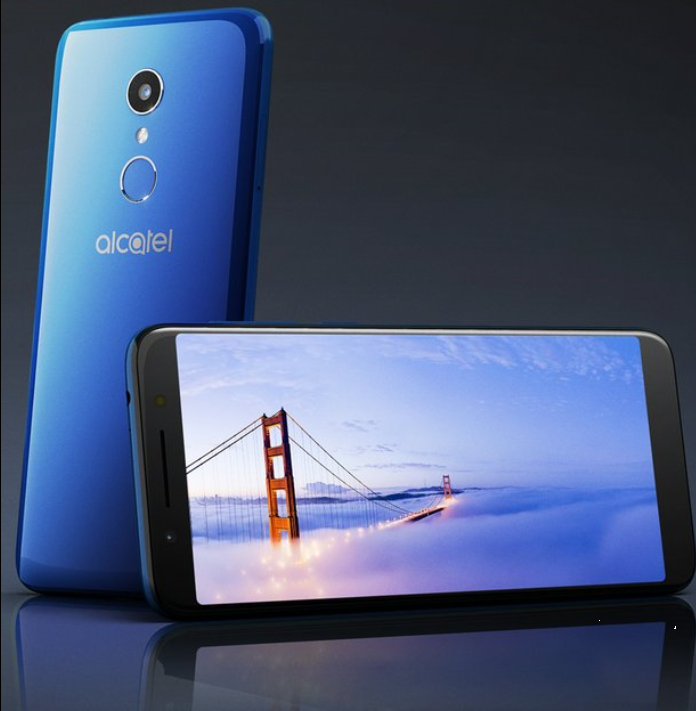 Alcatel 3
The Alcatel 3 is one of the four devices in the 3-series. We already know the Alcatel 3C which was already launched in Italy last month. There is also the Alcatel 3V and the Alcatel 3X (below).
The Alcatel 3 rocks an 18:9 display too. There are still bezels at the top and bottom, and just like the 1x above, the lower bezel is bare while the top one is home to the camera, earpiece and sensor.
The rear has a nice blue reflective coat that looks like glass but is probably polished or coated metal. Unlike the Alcatel 1X, a fingerprint scanner graces its back. There is also an audio jack at the top.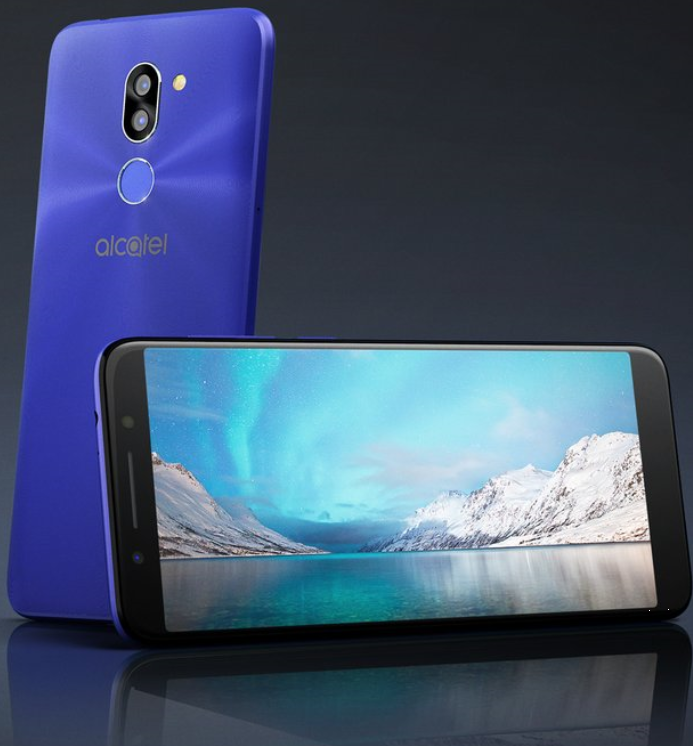 Alcatel 3X
From the render, the Alcatel 3X appears to be a slight upgrade over the Alcatel 3.  It has a full-screen display too which may even be the same size as that of the Alcatel 3.
READ MORE: Alcatel A3 10 Wi-Fi Tablet Launched In India, Priced At Rs. 6,999 ($109)
However, the distinguishing feature is the dual rear cameras it sports. It also has a different finish with a concentric circle design we have seen on ASUS devices.
The specs are also not known but that won't be for long as MWC begins in a few days.
(Source)