Some great Huawei-related news came out from MWC 2018. The company is expected to launch the first phone with the 5G connectivity sometime by October to December 2019. At the most important trade show of the year related to mobile devices, the Chinese giant announced the first commercial 5G chipset. Its name is Balong 5G01 and it is the first with support to the 3GPP standard. It is faster than the latest modem by Qualcomm, the Snapdragon X24, which can reach a maximum download speed of 2 Gbps.
The new Balong 5G01 can arrive at 2.3 Gbps, which is the highest speed ever reached by a mobile chipset. It offers two different bands for 5G: Sub6GHz and mmWave, which have a low and a high frequency, respectively. The new chipset by Huawei can support two 5G modes: non-standalone, which relies on LTE, and standalone which is totally independent of LTE. The 5G networks will make networks evolve in the most revolutionary ways in the coming years: it will be a much more important technology than its predecessors. Indeed, it will not only be used for normal connections, but it will improve the IoT sector.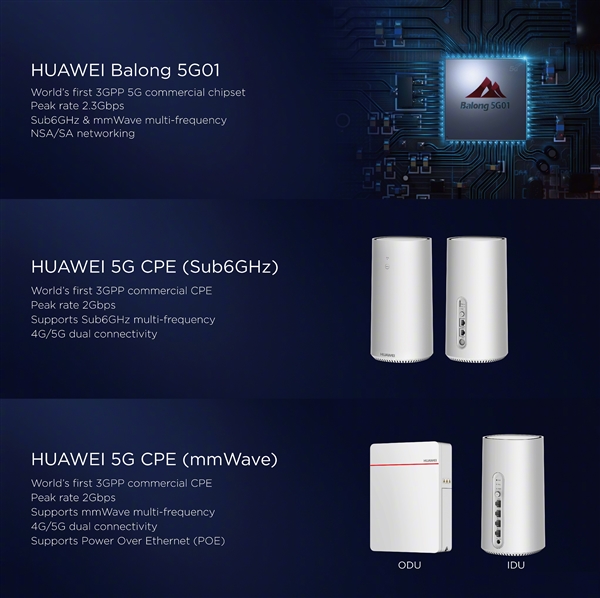 This is why Huawei is planning to launch many products related to object-based connections. Among these, there will be car boxes for self-driving cars and many devices in the smart home sector. Huawei has partnered with many carriers to bring 5G network, which should be ready by the end of 2018. In the fourth quarter of 2019, Huawei, one of the companies who has invested the most into 5G networks, should launch the first 5G-enabled phone. Usually, that time frame corresponds to the launch of new flagships from the Mate series.
Do you think Huawei Mate 12 will be the first smartphone with the support to 5G connectivity and its blazing speeds?
For More MWC 2018 Coverage, Click HERE!