Motorola doesn't seem to be launching any new device at MWC this year. There have been no adverts or invites sent out, so the guess is that its new line-up will be unveiled at a private event(s). While we wait for Motorola to announce a date, a new leak of the Moto E5 Plus has surfaced online.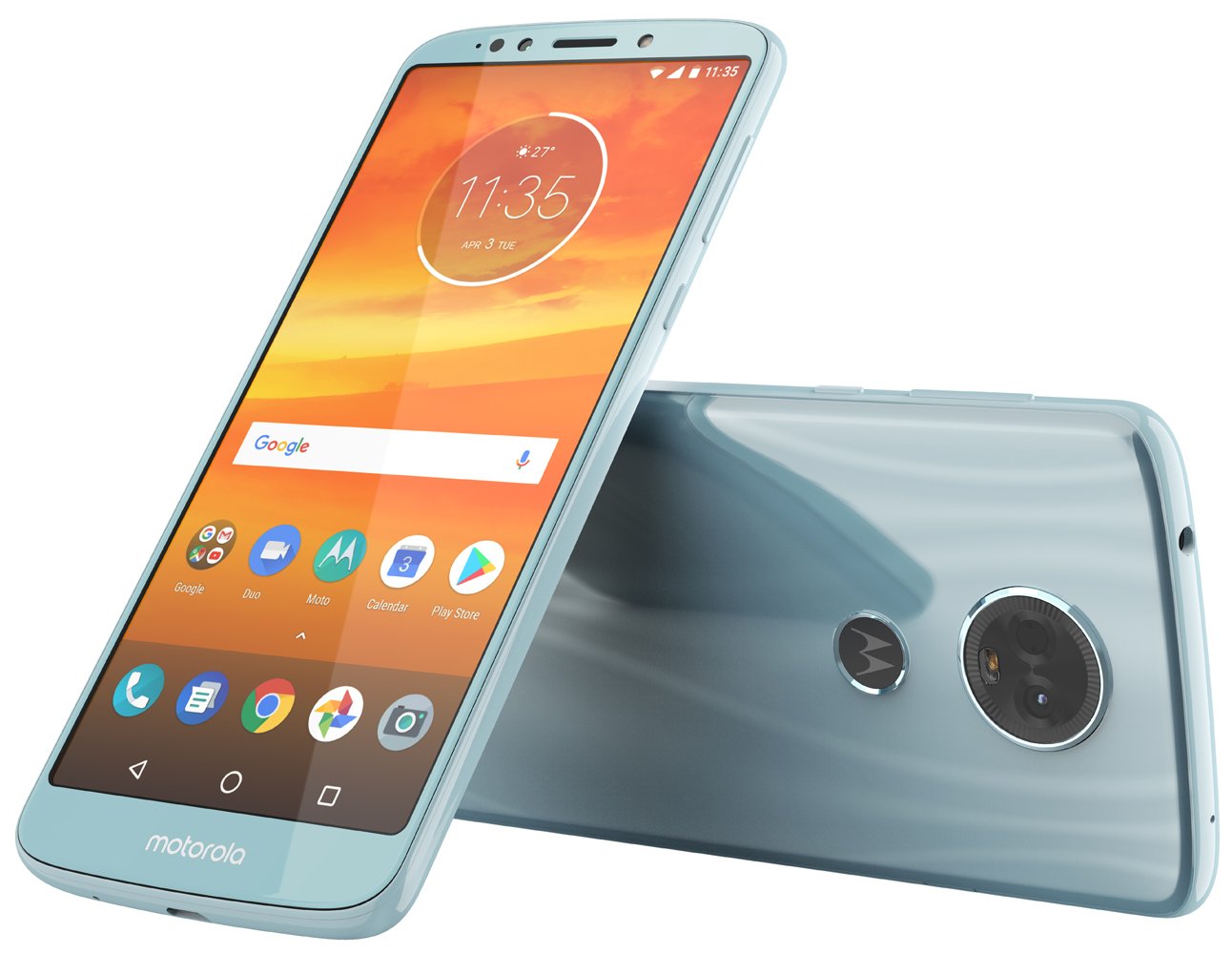 The leak is an official render of the 5th generation Moto E posted on Twitter by Evan Blass (@evleaks)and it shows the lower mid-range phone rocking a premium design.
The Moto E5 Plus now sports an 18:9 display. The top bezel has been shaved off to accommodate the taller display but the lower bezel is more or less the same as that of the E4 Plus.
There is a notification LED, a sensor and front camera on the left side of the top bezel and a LED flash on the right. The earpiece sits in the middle. There is also a 3.5mm audio jack at the top and a USB port at the bottom.
It appears Motorola has ditched the metal design of the Moto E4 Plus and settled for a glass back or polished metal judging from the reflective nature of the rear.
The back panel is not the only big change on the rear. The Moto E5 Plus also appears to have dual rear cameras but upon zooming in, we realized the left hole doesn't house a lens. Weird, right? Probably an incomplete render. We'll keep our fingers crossed on this one.
READ MORE: Moto G6 Spotted on GeekBench Packing A Snapdragon 450 Chip, Android Oreo & 3GB RAM
Seeing as the Moto E5 Plus doesn't have a front-mounted fingerprint scanner, and the Motorola batwing logo is different, we can presume it is now the new home of the fingerprint scanner.
Motorola sure has done some big changes with the Moto E5 Plus and this will likely result in a higher price tag.
(Source)