Sony Xperia XZ2 & Xperia XZ2 Compact Hands-on Pictures
The Xperia XZ2 and XZ2 Compact were unveiled by Sony at the Mobile World Congress 2018. Both smartphones are the Japanese tech company's first foray into the terrain of the trendy 18:9 aspect ratio. The models also fall among the first models that would pack Qualcomm's Snapdragon 845 chipset. Here are some hands-on photos of the Xperia XZ2 and Xperia XZ2 Compact.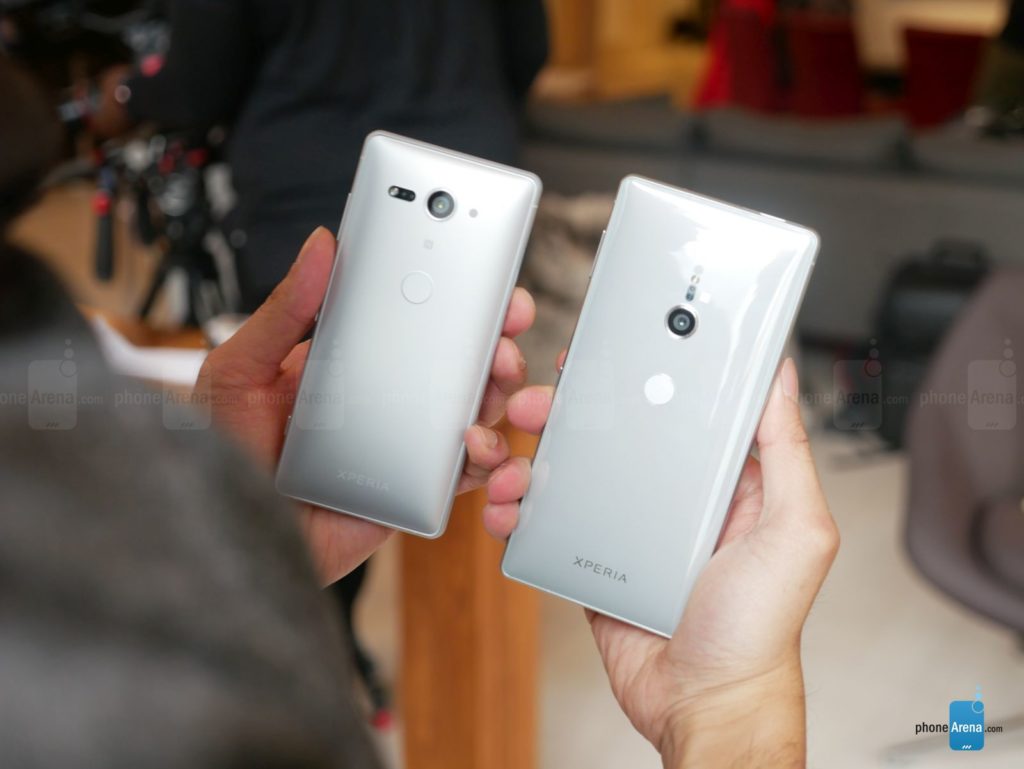 The Sony Xperia XZ2 utilises a glass body both on the display segment and at the rear. The device also comes with the Corning Gorilla Glass 5 which should provide some level of protection. The XZ2 Compact, on the other hand, features a polycarbonate body which isn't flashy but still is attractive.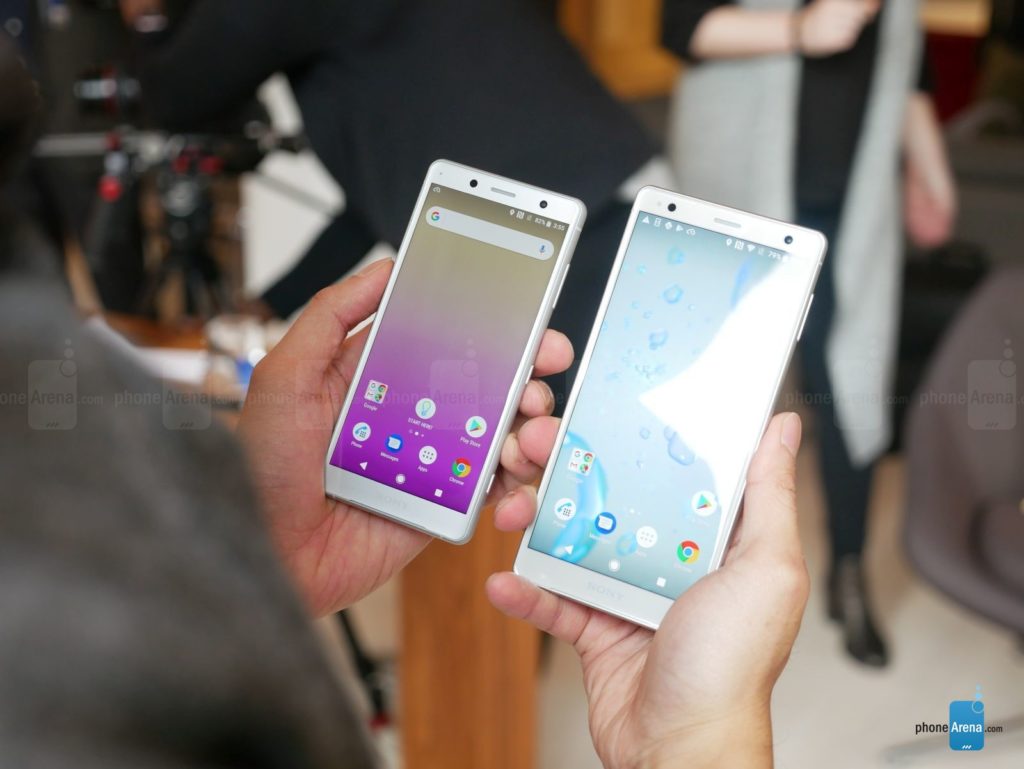 The Xperia XZ2 is clearly the bigger model, coming in with a 5.7-inch display while the XZ2 Compact presents with a 5.0-inch display. Both models come with the FHD+ screen resolution but the compact has a higher PPI due to its smaller size. At the rear, both smartphones pack a fingerprint sensor located just underneath the rear camera. It is interesting to observe the location of the XZ2's rear fingerprint sensor which is pushed down to the middle of the fuselage in a bid to make it easily accessible.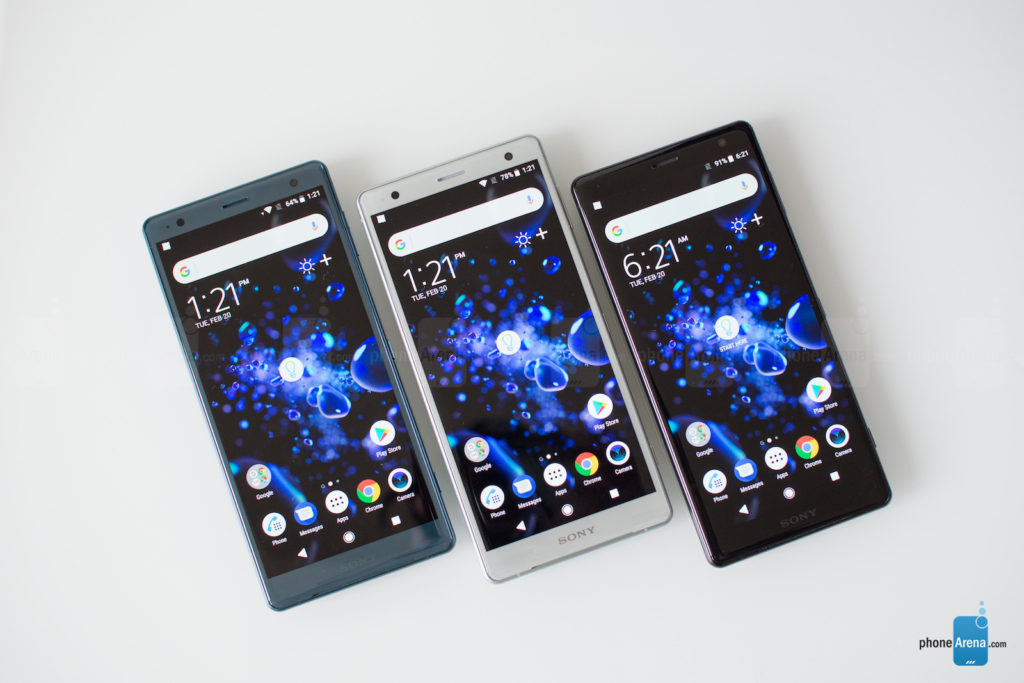 Another design tweak is the location of the hybrid SIM tray on the Xperia XZ2. The tray is located at the upper edge of the device, unlike the XZ2 Compact where it is located on the side.That aside, they both have NFC, Bluetooth 5.0, WiFi, and USB 3.1 Type-C ports. There is no audio jack on either phone but they come with front-facing stereo speakers. Sony has promised to ship both phones with a Y-shaped USB-C adapter that allows you charge and use a 3.5mm connector at the same time.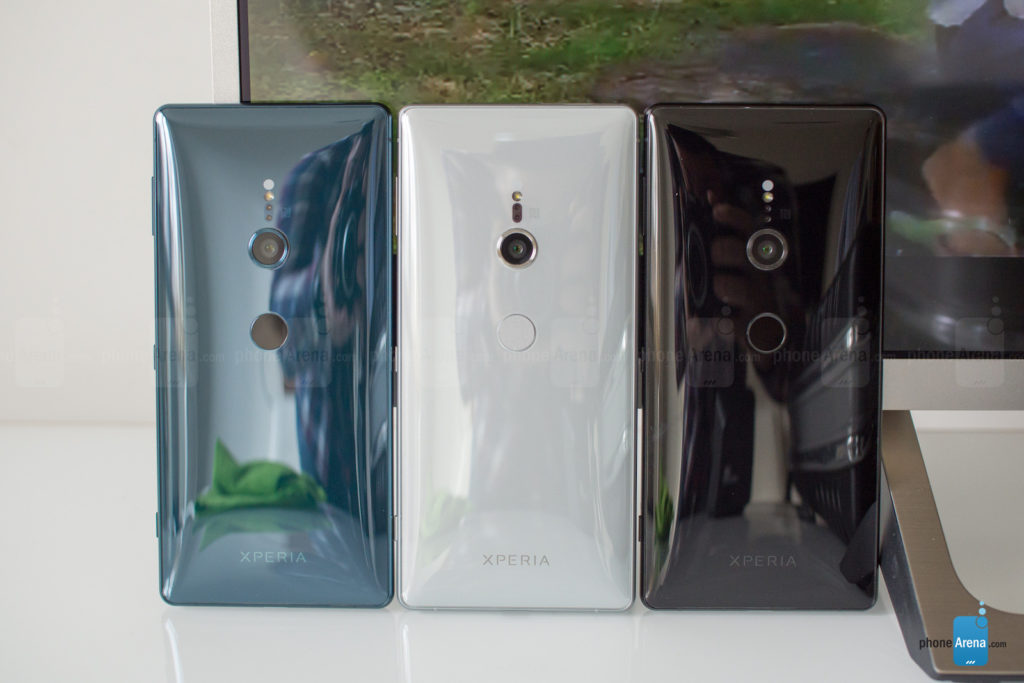 Read More: Sony Xperia XZ1 Takes A $205 Price Cut on Amazon as XZ2 Goes Official
Furthermore, the XZ2 packs a 3180mAh battery with support for wireless charging while the XZ2 Compact comes with a 2870mAh battery without wireless charging support. Both smartphones come with single cameras with the XZ2 having the high configuration. The Xperia XZ2 will be available in Liquid Black, Liquid Silver, Deep Green, and Ash Pink while the XZ2 Compact will come in Black, Coral Pink, and Moss Green. Check out more photos of the device after the cut.