No Nokia Phones Coming In The U.S In 2018, But HMD Aims To Make It to The Global Top 5 Ranks In The Next Few Years
by Michele Ingelido ago0
HMD Global is very optimistic about the future of Nokia. At MWC 2018, the Finnish giant who acquired the former leader of the smartphones market, has declared that it is aiming to enter the top 5 smartphones brands in the world in the next 3-5 years. It is a huge ambition if we consider that it's been just over a year since the brand is back in the smartphones market. But the company's strategies seem to be working so far, so we can't really say that it won't happen.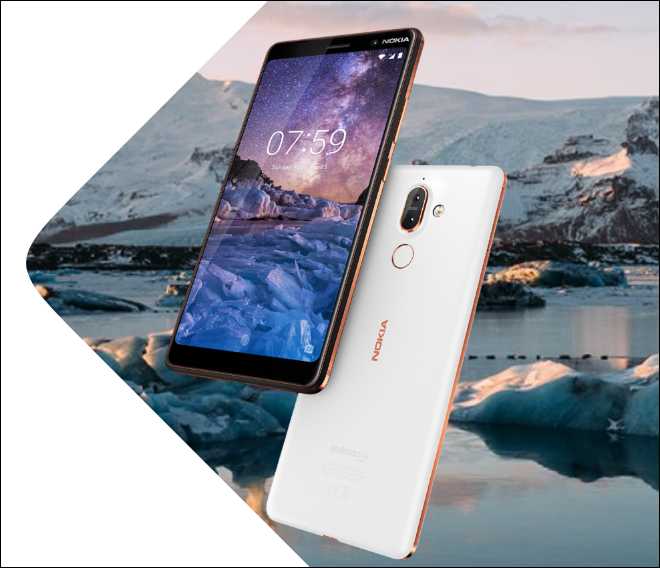 The announcement comes from the HMD Global President and CEO Florian Seiche who has just released an interview to CNET. In the same interview, the CEO said that even though HMD Global is aiming to join the top 5 smartphones brands in the coming years, not any Nokia phone will be launched in the U.S. in 2018. The U.S. customers will not be able to get the new Nokia 8 Sirocco, Nokia 7 Plus and Nokia 1 in their country. Even some of the previously announced models won't make it to the US shores.
According to the CEO, the company is putting its efforts on Asian and European markets in which it has already established a great image in just a year. Further, according to an HMD executive, the new feature phone Nokia 8110 4G (a revamped version of the old 8110 feature phone with the LTE connectivity) will not be launched in Australia. Until now, only some of the 2017 devices have been launched in the U.S. For now there is no plan to bring new handsets in the country, but this does not mean that HMD Global will abandon the U.S. market. This just means that the presence of Nokia in the U.S. with new devices has just been delayed.
For More MWC 2018 Coverage Click Here!
(via)