MediaTek unveiled the Helio P60, its latest processor, at MWC 2018 on Monday. However, there was no mention of the OEMs that have signed on to use the chipset in their phones.
While MediaTek has kept mum on its clients' names, one leaker has decided to disclose not only the name of one of the OEM's but also the exact phone coming with the chipset.
OPPO R15 with MTK Helio P60. pic.twitter.com/Z3IgPFnlcV

— 萌萌的电教 (@MMDDJ_) March 2, 2018
According to Twitter leaker – @MMDDJ_, the OPPO R15 will come with MediaTek's new Helio P60. Surprised? So are we.
The R-series is OPPO's flagship series and it has always settled for Qualcomm's upper mid-range chipsets. At the moment, the Snapdragon 660 is the most powerful chipset in Qualcomm's mid-range line and it already powered the OPPO R11/R11 Plus and OPPO R11s/R11s Plus. So, it doesn't make sense to use the chipset again.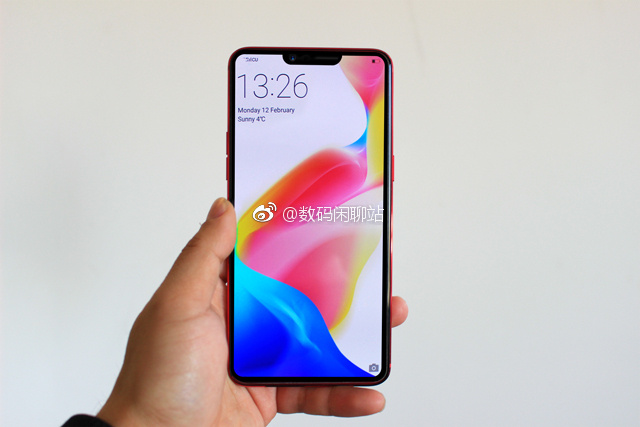 What about the Snapdragon 670? Qualcomm has not announced it yet and rumors say it won't arrive till the second half of the year. But with the timing of the leaks of the OPPO R15, it appears OPPO won't be waiting till then to release its new phone.
Although, it did release the OPPO R11/R11 Plus in the second half of 2017, let us not also forget that the OPPO R9 was announced in March in 2016. With the Snapdragon 660 out of the way, MediaTek's Helio P60 is the chipset to turn to and for good reason.
The Helio P60 as we saw in benchmark tests offers the same performance as the Snapdragon 660 but unlike the SD660 which is a 14nm processor, the Helio P60 is a 12nm chip. As we already know, a smaller node process brings improvements in performance and power management.
READ MORE: Oppo A71 (2018) With 3GB RAM Launched In India For Rs. 9,990
So even with the similar performance as the Snapdragon 660, the Helio P60 should consume less power. There is also a chance that it may even be optimized further to provide a better performance than the SD660.
OPPO has not released a launch date for the OPPO R15 yet but there is a high chance it will arrive this month.
(Source)