Xiaomi Hints Important News About the Mi Mix 2S is Coming Next Week
Xiaomi Mi Mix 2S is already officially confirmed as coming on March 27 but we may not have to wait until the D-day to scoop some juicy details of the device. Xiaomi has hinted that some interesting details of the Mix 2s would be announced next week.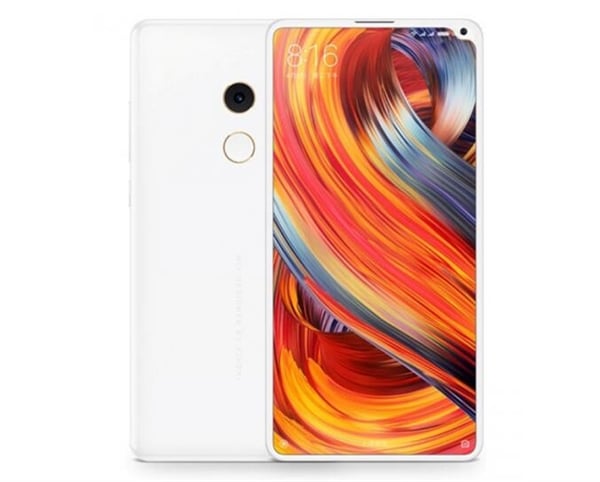 The upcoming flagship Mi Mix 2s is already known to feature Qualcomm latest Snapdragon 845 processor which pulled a total score of 273,741 points on AnTuTu benchmark as revealed by the tech giant. Apart from this, all other details out in the open were based on speculations and rumours. But seems the tech giant will share some teasers of the device from next week. The Weibo post from Xiaomi phone's official Weibo page of some important announcement seems to suggest that.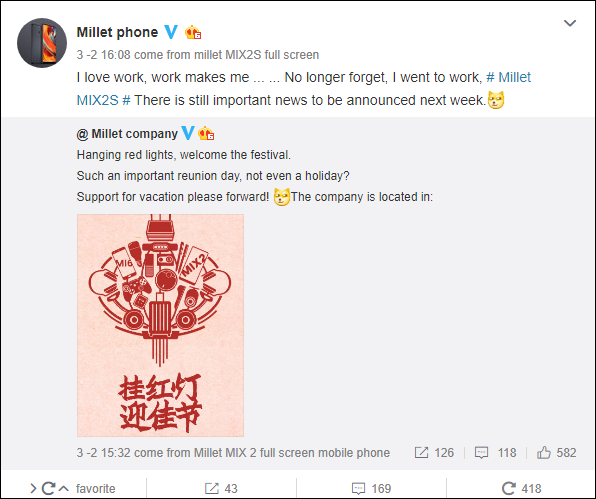 Read More: Xiaomi Mi MIX 2S' Teaser Hints Better Performance Than Rivals like Galaxy S9, Xperia XZ2, ZenFone 5Z
We have absolutely no idea what important news would be announced next week but we are certain it has to do with the Mi Mix 2S considering the hashtag attached to the post. As stated, the first teaser we saw was for the Snapdragon 845 chip and next week could be time for more teasers. Keep a tab on this page for more news on the Mi Mix 2s.
(source)