Samsung Galaxy S9 and A8 Enterprise Edition Launched In Germany: 4 Years Of Guaranteed Updates
by Michele Ingelido ago0
After showcasing Samsung Galaxy S9 and S9+ at MWC 2018, Samsung has launched the Galaxy S9 in a new Enterprise Edition in Germany, alongside the cheaper brother Samsung Galaxy A8. These versions are focused on software and security, so they are excellent for business. The existence of an Enterprise Edition of these devices was already \ teased in a promotional video surfaced before the launch of the Galaxy S9, and now it is confirmed.
Samsung Galaxy S9 and Galaxy A8 Enterprise Edition come with three-year licenses for Knox Configure (Dynamic Edition) and the Enterprise Firmware OTA service. Samsung has guaranteed a total of four years of security updates for these devices. To be accurate, there will be three years of monthly security updates and one year of quarterly updates. The administrator will be able to choose whether to install the firmware updates and the scheduled updates or not.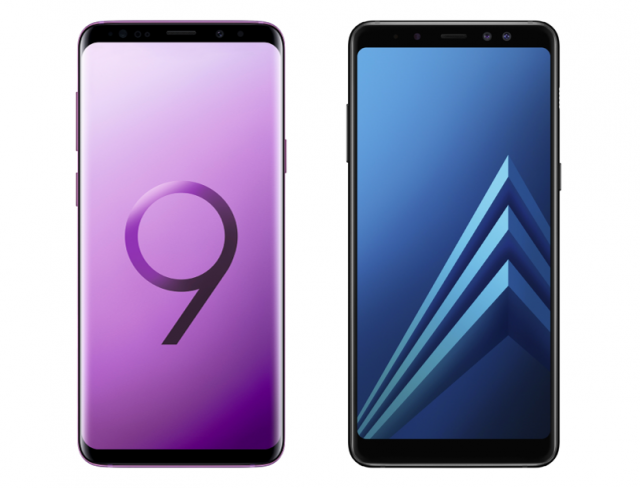 The Enterprise Editions of Samsung Galaxy S9 and Galaxy A8 also come with a hybrid dual SIM slot: it will be possible to insert two SIM Cards or a SIM and a micro SD card. Two years of warranty are included in the package. Samsung Galaxy S9 Enterprise Edition has been launched with a price of €849 in Germany, while the A8 costs €499, which roughly translate into $1050 and $550, respectively.