Twitter Survey Shows Nokia Was The Most Mentioned Brand at MWC 2018
Nokia is back and there are indices to show that the HMD Global controlled company still commands a huge followership. The company made its sophomore appearance at the MWC 2018 after its first appearance since HMD took over the reins last year at MWC 2017. At the just concluded MWC, Nokia managed to collect several awards, more than two dozens by our count, during the 4-day event. Nokia's CEO put the number of awards at 21.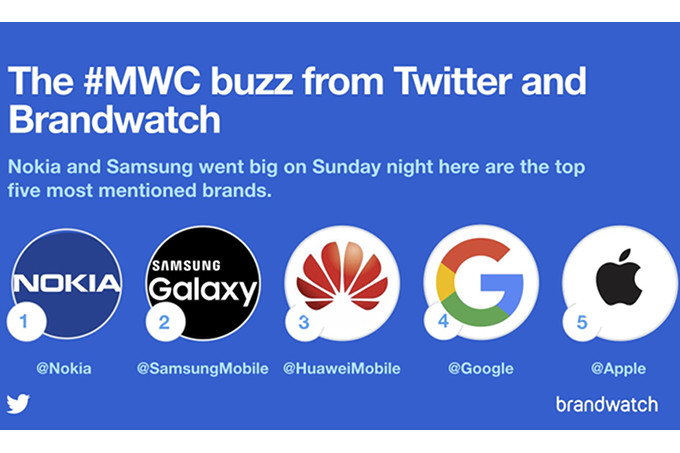 Apart from collecting that record number of awards, it has now emerged that Nokia was the most mentioned brand during the trade fair. Despite the presence of heavyweights such as Samsung, Apple, Google and Huawei, the Finnish company is revealed in a survey published by Brandwatch in partnership with Twitter to have stolen the show. The survey showed that Nokia was number 1 most mentioned brand, followed by Samsung at the second position and then Huawei, Google and Apple in that order.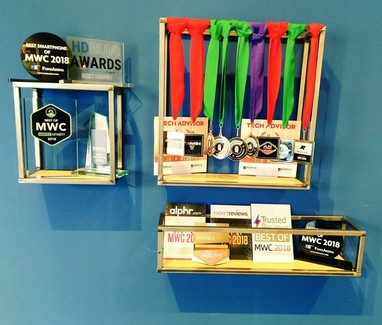 Read More: 8 Vintage Nokia Phones That HMD Global Could Bring Back
Nokia caused quite some steer with its launch of the Nokia 8 Sirrocco edition, Nokia 7 Plus, Nokia 6 (2018) and the Nokia 8110 4G phone. The fame of the company at the event cannot really be attributed to the awesome design or powerful specs of the products only. But its partly due to the feeling of nostalgia which the Nokia phone elicits among fans. That isn't going to end soon except HMD Global blows off this golden opportunity. At the moment, they seem to be on the right track.
(source)