Patent Reveals The Next Essential Phone May Come With A Pop-up Camera
by Habeeb Onawole ago0
The Vivo APEX has been getting lots of attention following its surprise MWC reveal. The phone's unique feature is its over 90% screen-to-body ratio. To achieve that, Vivo decided to remove the camera from its usual position and make it pop up from the top, thereby providing more space for the display. It turns out that Essential already owns a patent with the same pop-up camera design.
@essential @Arubin You seen this? https://t.co/upYBvmYuPC
Keep the notch please.

— Rafael Villar (@RitterRav) March 2, 2018
Yes Rafael, I saw it. Check this: https://t.co/v5DuJxP0qI https://t.co/HvbWEmwjYm

— Andy Rubin (@Arubin) March 3, 2018
The public reveal of the patent was done in an unusual way. A fan had called Andy Rubin's attention to an article of the Vivo APEX and the CEO of Essential replied with a link to their patent with the same design.
The patent reveals it was filed back in May 2016 before we knew about the company's existence, and it was granted in August of 2017.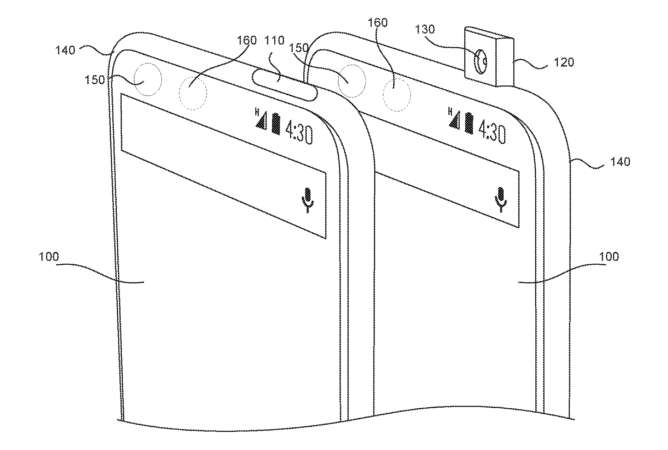 One version shows the camera will pop-up from the right hand side of the top of the phone. It will protrude when the camera needs to be used and retract when inactive. In the image above, we can see the phone doesn't have a notch and the screen reaches to the top. We can also see the outline for two rear cameras. The patent also says the retractable camera can be a front facing camera, a back facing camera, or even a 360° camera.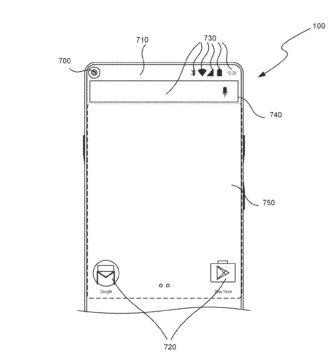 READ MORE: Essential Phone Could Soon Launch In India As Amazon-Exclusive For Rs. 24,999
In another version, the patent says the camera is integrated into the display as a camera icon at the top left corner. The camera serves two functions in this case – as a camera icon which when selected activates the camera, and also as the camera for taking pictures and recording videos.
While there is no confirmation, there is a chance we may see any of the two designs surface in the next Essential Phone.
Which of the two designs you prefer? Pop-up camera or integrated camera?