Xiaomi Redmi Note 5 Pro: MIUI Update Released To Fix The Volume Drop Issue
by Michele Ingelido ago0
Several users of the Xiaomi Redmi Note 5 Pro have reported an audio-related issue with their new device on the Mi Community. In a few words, the volume of the handset goes down without any reason while using headphones. The issue does not affect the speakers of the device and it occurs only while using headphones connected via the 3.5 mm audio jack. It is a very important issue given that most of the people listen to the music with headphones on their smartphones. It seems that the issue exists since the phone has received the recent update which brought the software-based Face Unlock.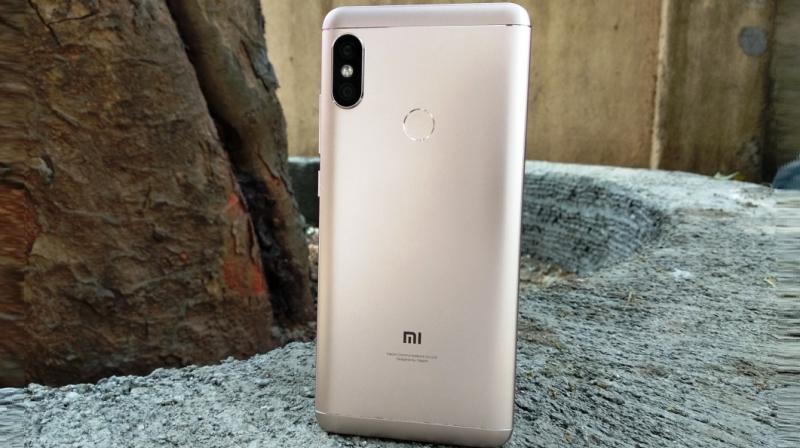 But Xiaomi is already aware of the issue and it has rolled out an update to address it. If you are having problems with the audio on your Xiaomi Redmi Note 5 Pro, just download the latest OTA update which brings the MIUI to the number of version 9.2.5.0, and it will be fixed. If you still did not receive the OTA notification of the update, you can head to the Settings menu, choose System updates, then tap on Check for updates to force the arrival of the update. After installing it you will be able to use your headphones again with no issues.
READ MORE: Xiaomi's Xiaowa Robot Vacuum Cleaner Is Its Cheapest At ¥999 (~$158)
The quick arrival of this update shows that the company is caring a lot about supporting their phones to show its professionalism to its customers. Xiaomi Redmi Note 5 Pro is the latest midrange of the Chinese giant and it has been launched in the Indian market with a price tag of Rs. 13,999. It sports a 5.99-inch Full HD+ panel with an 18:9 aspect ratio and a Snapdragon 636 SoC by Qualcomm paired with 4 or 6 GB of RAM depending on the chosen configuration. For the first time in the Redmi Note series, there is also a dual rear camera for a better bokeh effect.
(Via)