Did Xiaomi Just Tease Wireless Charging For The Mi Mix 2s? Yes it Did!
Xiaomi Mi Mix 2s will be officially launched on March 27 and ahead of the launch, we have had a couple of teasers from the tech giant centred on the features the device will pack. The latest teaser from Xiaomi seems to be the presence of wireless charging technology on the flagship device.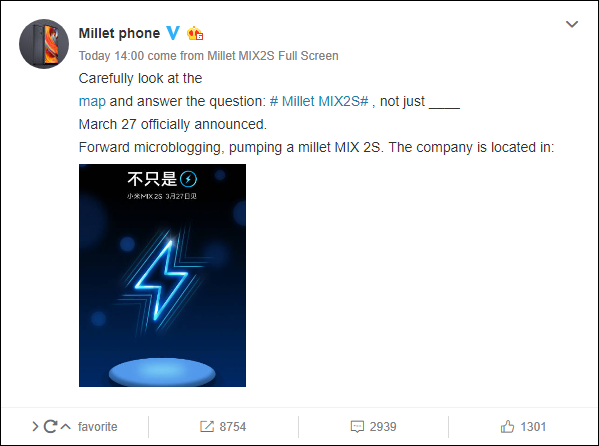 This isn't the first time we are getting the rumour that the Mi Mix 2s will support wireless charging technology but this seems to officially confirm the presence of wireless charging. Although it isn't explicitly stated that the device will come with wireless charging, the presence of what looks like a charging pad and the battery charging sign diagrams on the poster. The poster also contains the text "Not just" with a sign that resembles Qualcomm's quick charge and we believe this implies that the device will not only have fast charging support but will also support wireless charging. We won't be needing any text to decipher this one. It is, no doubt, wireless charging technology. The question which would then arise is if the company will launch the smartphone bundled with the charging pad. That is the likely scenario and so we may not just see the Mi Mix 2s on March 27 but also a new wireless charging pad, Xiaomi's first.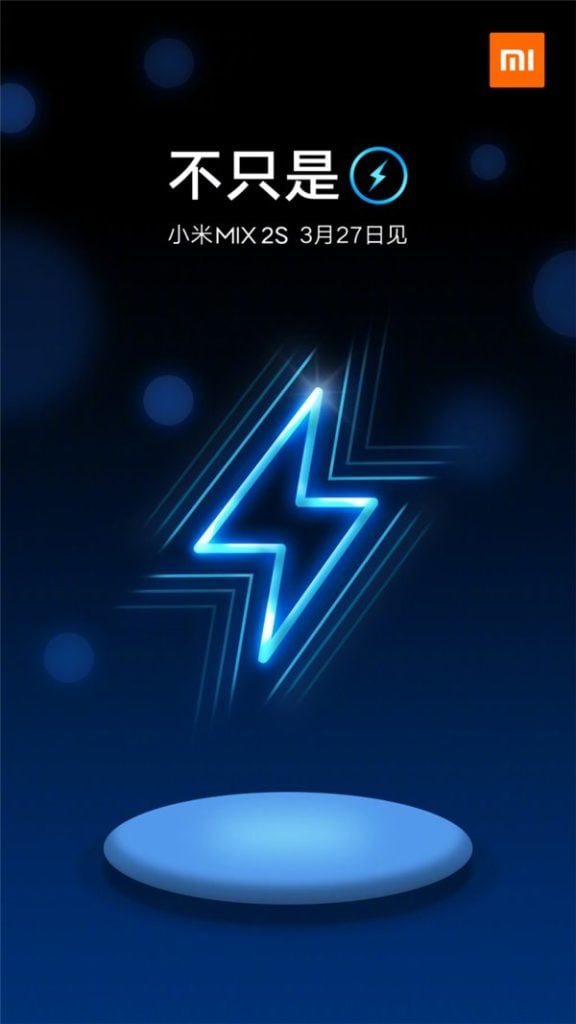 Read Also: Xiaomi Mi Mix 2S Latest Teaser Points At Dual Cameras That Can Function Independently
It should be noted that to the best of our knowledge, Xiaomi is yet to release a smartphone with wireless charging support. So, the Mix 2s is likely going to be the first. The flagship Mix series phone will also score another first on the processor aspect. It will be Xiaomi's first model to utilize Qualcomm's latest Snapdragon 845 chipset. Other features of the Mi Mix 2s include a premium full-screen, bezel-less display design with 18:9 aspect ratio, up to 8GB of RAM and 128GB storage as well as under-display fingerprint technology. Further, the Mi Mix 2s is expected to feature a dual camera setup which is another first for the Mix series model and will be supporting Google ARCore AR software solution at launch. A recent teaser suggests the dual camera sensors may have the ability to function independently. That is in addition to the AI camera feature also teased to be onboard the flagship device.
(source)