Samsung Galaxy S9+ Materials Cost $375 According To IHS Markit
by Michele Ingelido ago0
We have already told you that Samsung Galaxy S9 Plus has been the most expensive smartphone ever released by the Korean hi-tech giant. It is almost as expensive as the iPhone X, even though its listing price remains way lower than the latest Apple flagship. According to a teardown by IHS Markit, the components used to make the handset had a total cost of almost $376. The teardown considers the version of the device identified by the model number SM-G965U1 with 64 GB of internal storage. The total cost of $375.80 is $43 higher than costs incurred by the company to make its predecessor Galaxy S8+.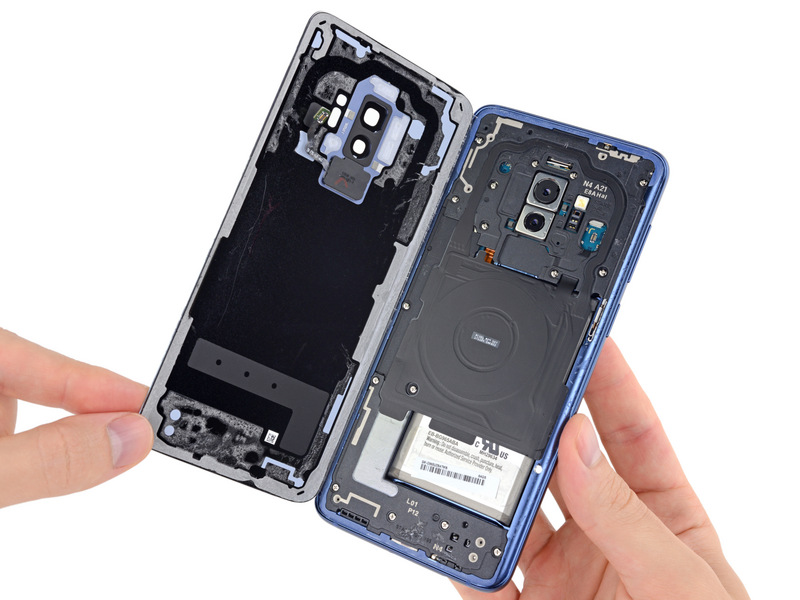 Note that $379 is the manufacturing cost only. To obtain the total cost of a device like this you must add R&D, taxes, distribution, and marketing. So, the fact that it costs almost $376 to produce a Samsung Galaxy S9 Plus and its listing price is $839 does not mean that the company makes a profit of more than $450 by selling a unit of this device. From what the info published by IHS Markit is showing, among the most expensive components there are DRAM and NAND flash memory with its rising prices. The great dual-lens camera with its variable mechanical aperture is another very expensive component.
RELATED: Samsung's Foldable Smartphone Galaxy X Won't Launch Anytime Soon: Report
According to IHS, the combined BOM cost for all the cameras (iris scanner included) is $44.95, while the primary camera alone costs $34.95. A unit of the iPhone X costs $389.50, according to TechInsights, and its display is even more expensive than the one of Samsung Galaxy S9 Plus for Apple.  The Galaxy S9+ comes with 6 GB of RAM and up to 256 GB of internal storage depending on the configuration. It also offers a dual camera with a variable aperture to get better shots in every light conditions, while the battery remains the same with 3500 mAh capacity as the Galaxy S8+.