Samsung's Foldable Smartphone Galaxy X Won't Launch Anytime Soon: Report
We all have heard a lot about Samsung's upcoming foldable smartphone — the Samsung Galaxy X. The smartphone, which was rumored to launch soon, is now reportedly not going to launch anytime soon.
Salman Saeed, who's the product manager of display technology at Qualcomm said in an interview that "we might not see the phone arrive as soon as recent rumors have teased." He adds that it might be years until something along the lines of the foldable phone similar to the leaked Samsung patents becomes a reality.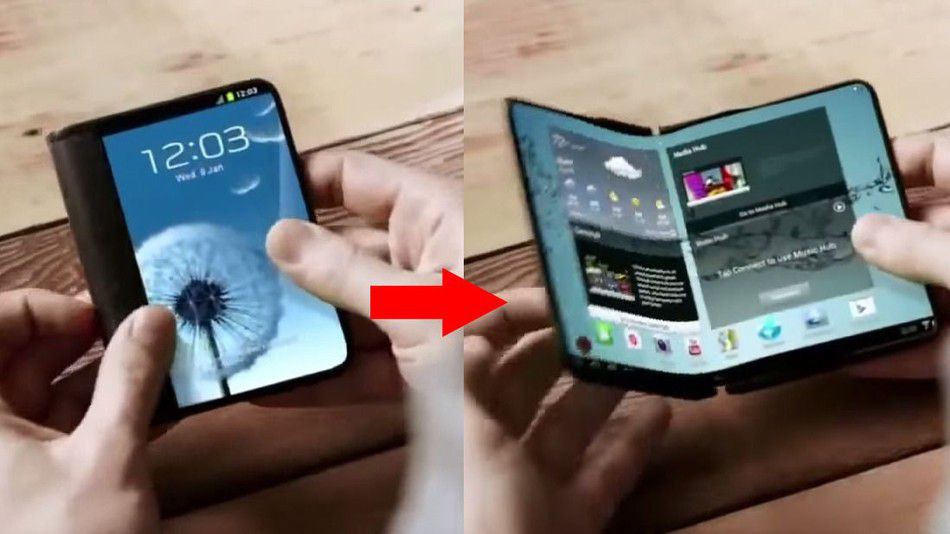 The issue behind the delay is said to be related to the fine-tuning of the user experience as well as the durability. Saeed points to the transistors in the display architecture as being the weakest link and says that the components responsible for powering individual pixels "are not flexible enough today" to withstand frequent bending.
Salman Saeed further says that "they [phone manufacturers] haven't really cracked the material science right now to produce electrodes that can repeatedly withstand bending and folding." 
Last year, in September, Samsung's mobile chief DJ Koh had confirmed in an interview that the company would launch its first foldable smartphone in 2018. Later, there were reports suggesting that the Galaxy X could be a limited edition device that may only arrive in select markets. The Samsung Galaxy X has reportedly received certification from Wi-Fi Alliance, Bluetooth SIG, and NRRA, which suggested that the phone could soon get launched.
The South Korean giant outed the technology years ago through a demo at Consumer Electronics Show (CES), but it seems that little has happened after that. While rumors and comments from Samsung executives have pointed to phone's launch nearing, the device has failed to materialize so far.
Apart from Samsung, other smartphone OEMs, including Apple and LG are also speculated to be working on a foldable smartphone. However, Samsung could be the first company to debut a foldable phone.
Read More: Samsung's New 10nm Exynos 9610 SoC Comes With Deep Learning Face Detection
Meanwhile, Samsung is preparing to launch its next flagship smartphone — Galaxy Note 9. Contrary to previous reports, a fresh report from a South Korean publication states that the Note 9 will adopt the in-display fingerprint scanning technology.
(Source)