OnePlus CEO Confirms Presence of Notch on OnePlus 6, Explains Why
OnePlus CEO, Pete Lau is known for his vocal nature but the Chief exec was forced to delete his tweet a few days back which seem to have confirmed the OnePlus 6 display will have a notch. The CEO has now shared a post on the OnePlus forum which explains why the OP6 will need to have a cut out on top of the display.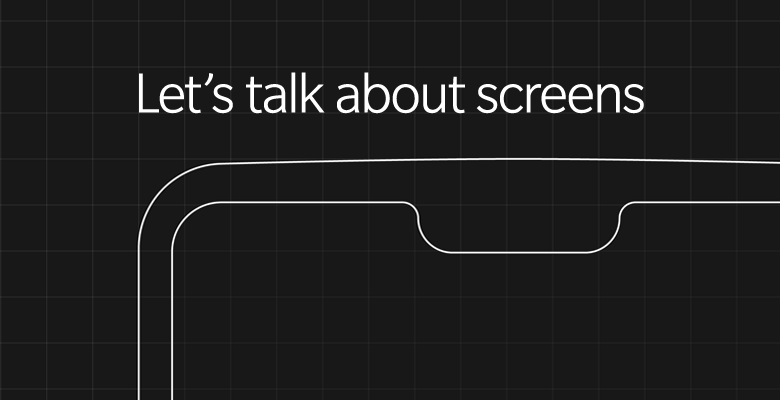 The first paragraph of the post states thus, "By now, most of you are aware that our next device will feature a cut-out near the top of the display, popularly known as a "notch".  The CEO noted that a fiery debate had sparked online and so it was necessary to explain the rationale behind this product design decision.
The OnePlus CEO explains that one of the company's biggest challenges as a smartphone manufacturer was to make the most out of every square inch of its device. And since the components on its smartphones no longer require the entire width of a top bezel, the company is making effort to maximize the amount of screen available. In effect, OnePlus feels the notch design offers more screen without compromising on hardware.
Pete Lau also added that the central placement is optimal for the front-facing camera since the angle of the camera isn't affected. Moving the camera elsewhere would have made it harder to orient the camera and take photos quickly.  He also added that such a move would also compromise the speed and reliability of OnePlus' industry-leading Face Unlock feature. Other options considered include a smaller module which would have reduced the quality and a pop-up design which is still in its infancy and holds no guarantee of durability and quality. To further placate angry fans, the CEO revealed the notch is just 19.616mm by 7.687mm and occupies a minimal amount of space in the top-center part of the display.
Read Also: OnePlus 6 Appears in First Official Image
So, if you are a fan of OnePlus and you don't want a device with a notch, you may have to look somewhere else other than the OnePlus 6 or better still, get used to the growing trend.
(source)