The Always On mode has been improved once again. This mode is very useful on Samsung devices as it allows to check time, notifications, and other important info even when the display is turned off and the phone is on standby. And, obviously, it limits the energy consumption and the impact on the battery life. Samsung has just updated the Always On Display app by adding the support to GIFs.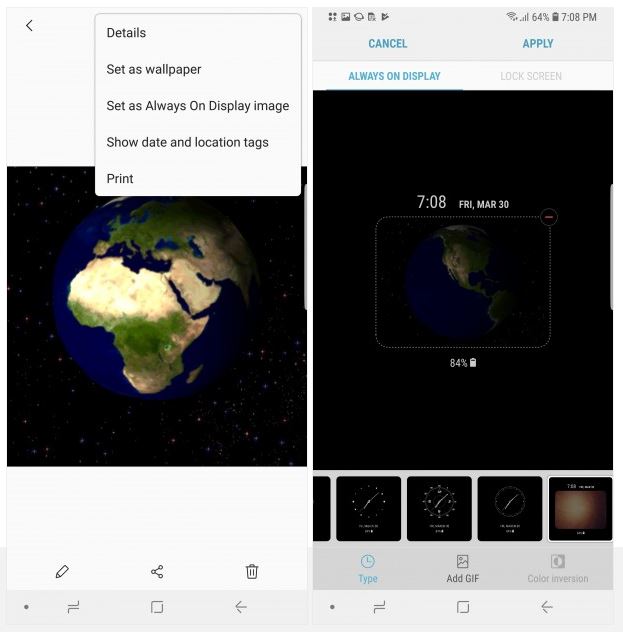 Now, you can set animated GIFs to show up when you lock your phone and the display turns off. With this update, the Samsung AOD app jumps to the version 3.2.26.4. Once you have updated your app, you can set animated GIFs in the Always On mode by heading to the Gallery app. You just need to select the GIF that you want, tap on the overflow menu (…), then choose Set as Always On Display image.
RELATED: Samsung Galaxy Note 9 (Snapdragon 845) Shows Up On Geekbench
The app will also give you the chance to trim the GIF in case it is too long. In order to minimize the impact on the battery life, the GIF will animate just once: right after you lock your phone by pressing the power key. Actually, the updated app with the new feature is compatible only with Galaxy S8 and S9 series (except S8 Active). You can download the APK by clicking here if you still haven't received the update.
(Via)