Xiaomi 36W, Dual Port USB Fast Charger With Quick Charge 3.0 Released
Xiaomi has released a new USB charger with a 36W rating and dual USB ports. The new charger is already available on Mi Store at a price of 59 Yuan. The charger comes with dual USB output interfaces and supports Quick Charge 3.0 fast charge.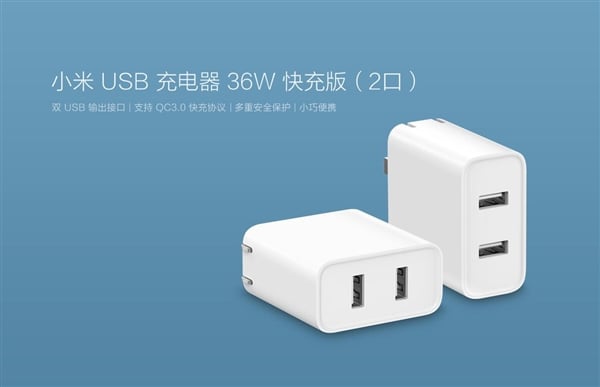 This model is not Xiaomi's first dual port USB charger as there is a 39 Yuan model. But this model is the fast charge version considering the support for QC 3.0 fast charge protocol it comes with. The charger uses two USB Type-A ports each of the ports' output can reach up to 18W, bringing the total output to 36W.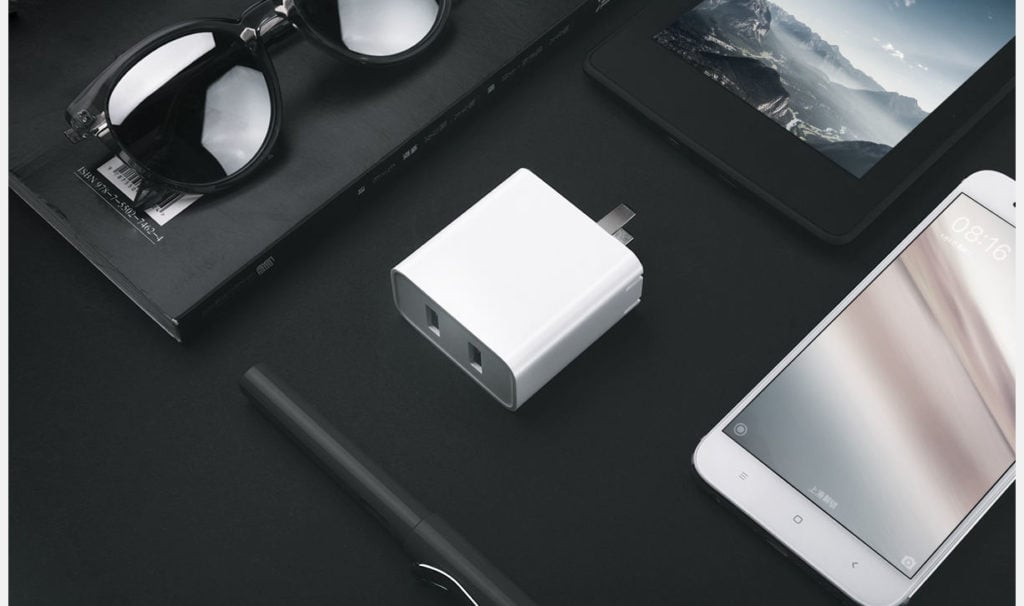 Read Also: Xiaomi Mi Mix 2S vs Huawei P20 Pro: Best Flagships From China!
In terms of size, the charger comes with a compact size, measuring just 55 x 55 x 28mm. The charger also uses foldable pins for easy storage. This makes it a good one to have while travelling. The body is manufactured using high-temperature and flame retardant materials, joined using ultrasonic welding process. The charger also uses the international AC 100-240V power rating and 50/60GHz frequency. Thus, it meets the power standard of most countries. In addition, there is a built-in high-precision hardware chip which regulates the current and ensures each interface works within a safe current range.