Check Out GearBest Mi Fan Festival Sale; Get Up To 50% Off On Xiaomi Products
by Vinay Patel ago0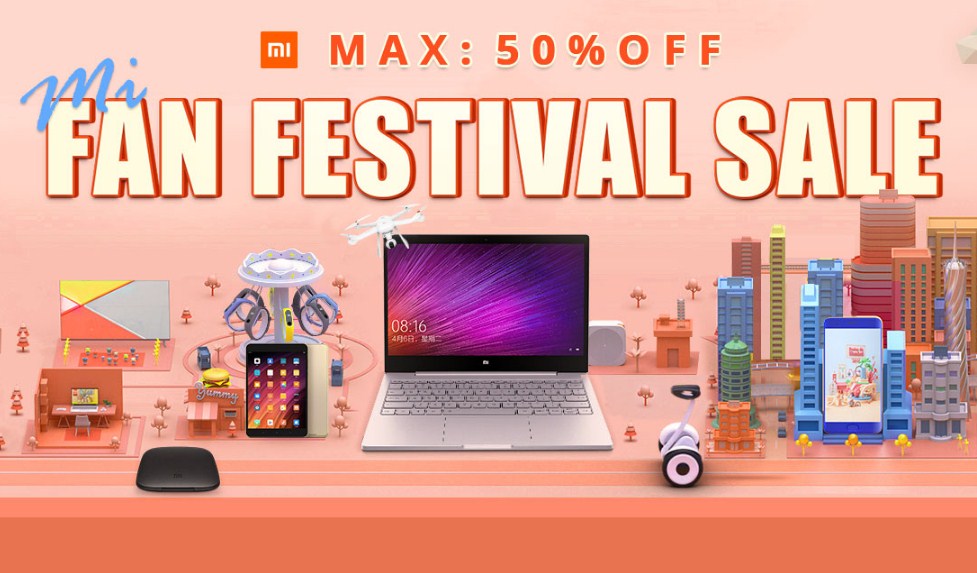 Looks like Xiaomi fans are in for a treat. As part of its Mi Fan Festival Sale promotion, GearBest is offering up to 50% discount on a broad range of Xiaomi-branded products.
In a bid to expedite the search process, the recently kicked off promotion has been divided into multiple sections. Here's a brief glimpse of these categories and what they have to offer.
Mobile Phones
If you've restlessly been waiting to get your hands on a Xiaomi smartphone without emptying your pocket, we have good news for you. GearBest is currently offering significant discounts on a slew of well-received smartphones that usually carry steep price tags.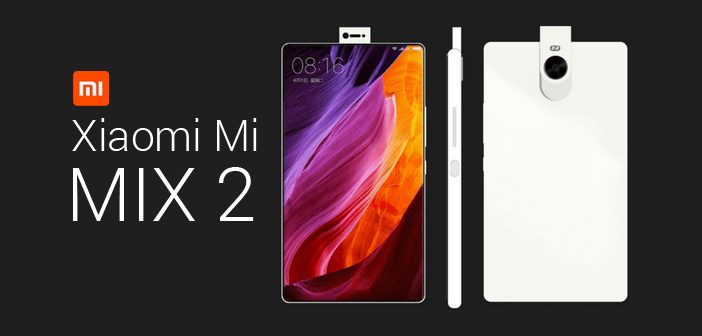 For instance, the Xiaomi Mi MIX 2 4G phablet normally sells for $886.46 on GearBest, but the site is now giving buyers an opportunity to take advantage of 32% discount on the device's retail price.
As a result, the Mi MIX 2 phablet can be yours if you're willing to shell out just $599.99. On the downside, the Flash Sale price will only be valid for the remaining 187 pieces for 2 more days.
Cool Tablets
This category is crammed with tablets that you can buy at a lowered price for a limited period of time. The Xiaomi Mi Notebook Air, which normally carries a price tag of $929.79 on GearBest, is now up for grabs for only $865.99.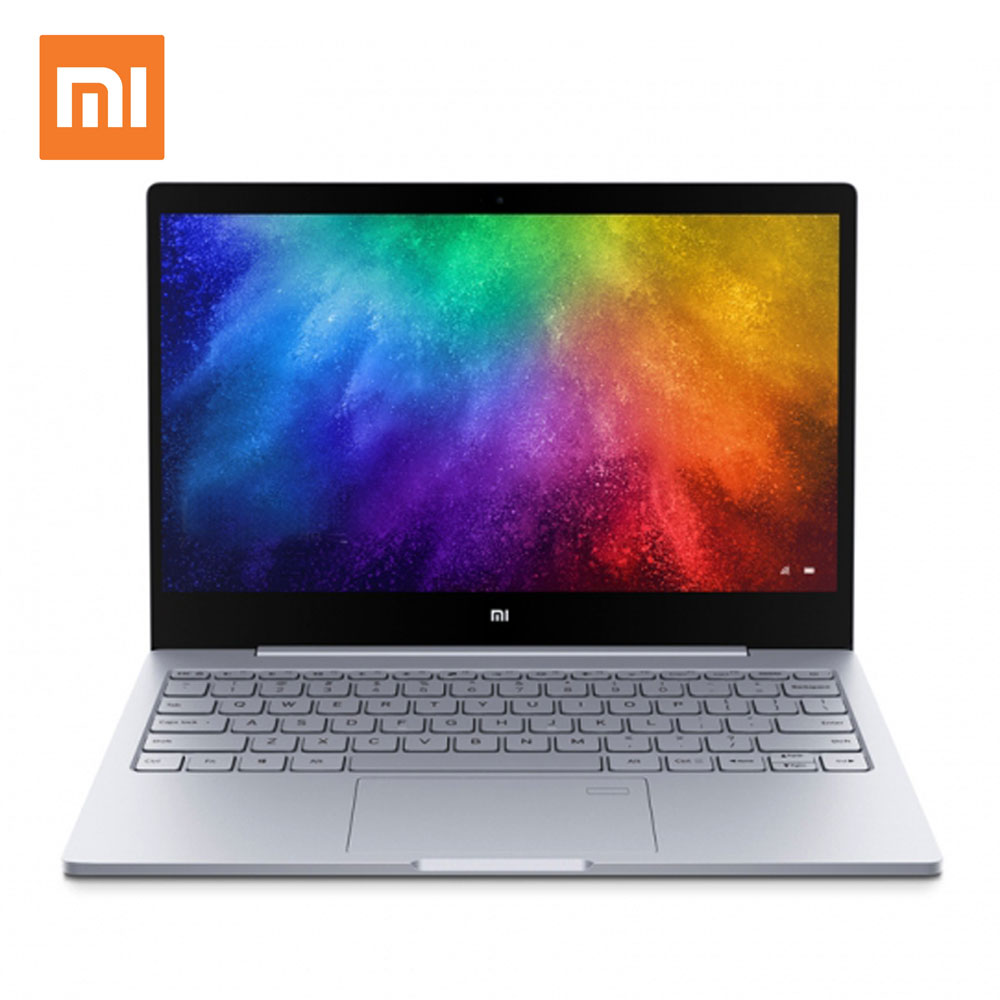 This is a 7% reduction in the device's original asking price. This Flash Sale price will be valid for the remaining 97 pieces and the promo is slated to end in just 2 days.
Top Electronics Only
Here you can find different types of electronic items such as a smartwatch, car charger, and even a smart IP camera. More importantly, the products featured in this category are available at discounted price.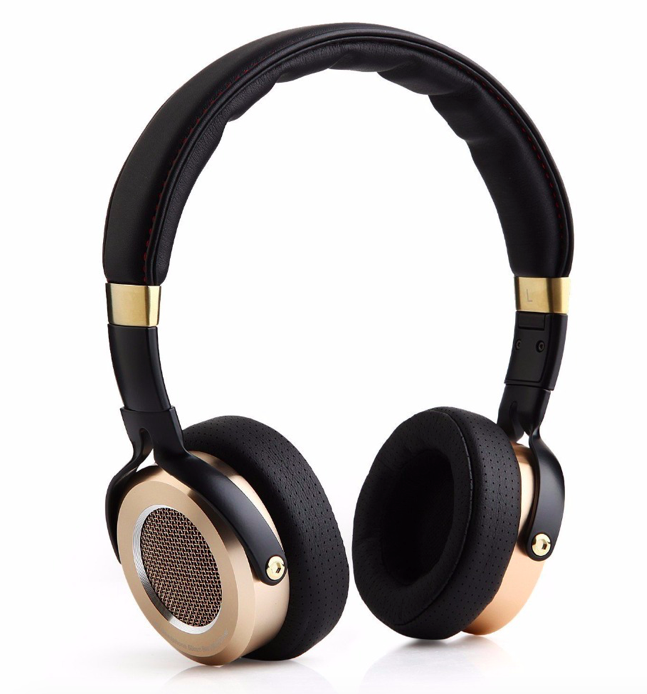 For sake of example, GearBest is giving 23% off on the Original Xiaomi Headphones, which sells for $136.90 on the site without the discount. You need to shell out only $104.99 to get your hands on one of the remaining 80 pieces before the promo ends in 5 days.
Network Gear
This section is brimming with networking related items that are currently available at a slashed price. Lining with this, you can get 14% off on the white color version of the Original Xiaomi Mijia 0.5mm Sign Pen which normally would set you back $4.63.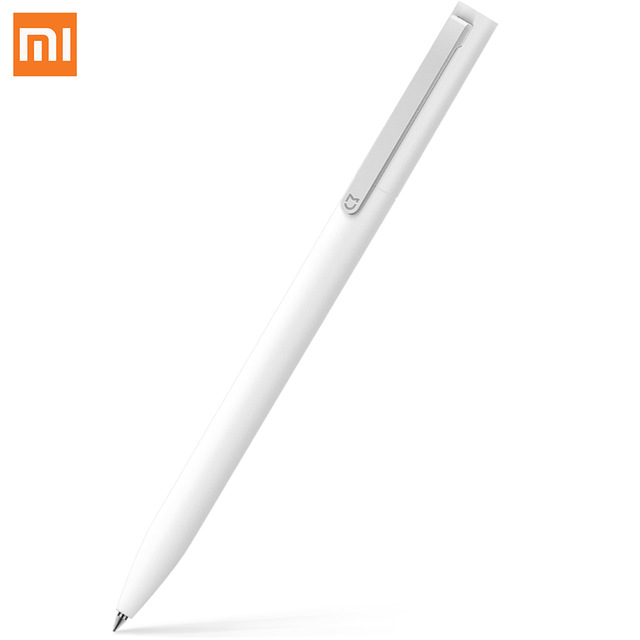 With the aforesaid discount, the Mijia sign pen will be selling for just $3.99 for 3 days. There were 444 pieces still remaining for the Flash Sale. There's a 49% off on the black color version of the Mijia sign pen.
Smart Home Tech
Here you can find products that help you keep your house clean and tidy along with items that come in handy in day to day life. GearBest is giving big discounts on these highly useful products.
The site normally sells the Original Xiaomi Smart Mi Air Purifier for $165.41. But for 3 days, the mi air purifier will be available for a Flash Sale price of $139.99.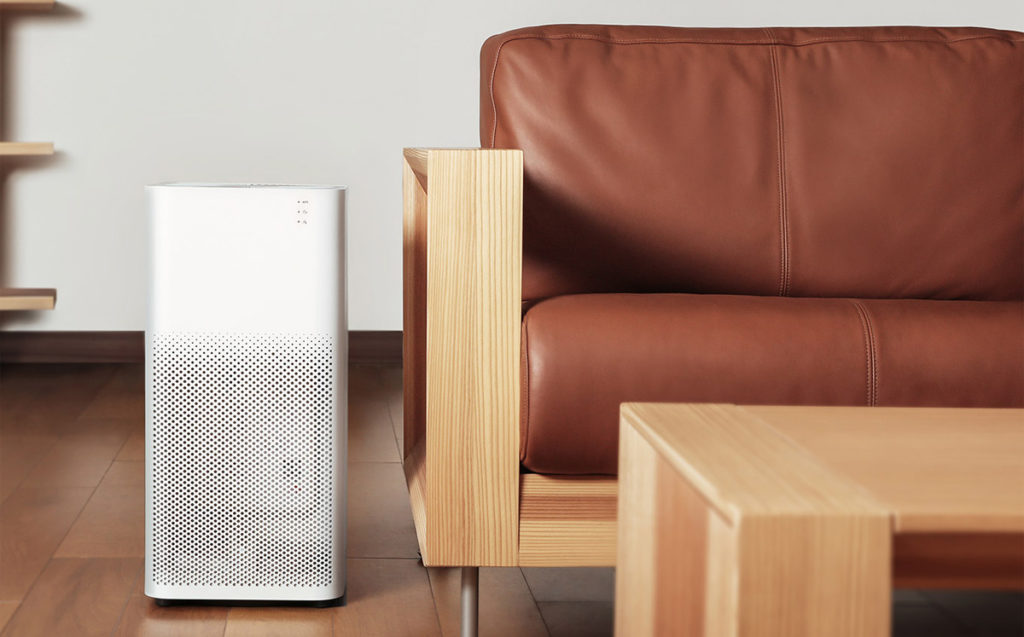 This is a noteworthy 15% reduction in the device's retail price. However, there were only 128 pieces left at the time of writing.
Minimalist LED Lighting
This segment has further been split into 2 subcategories i.e. Hot Deals and Top Picks. Each subordinate category features a slew of LED lights carrying a reduced price.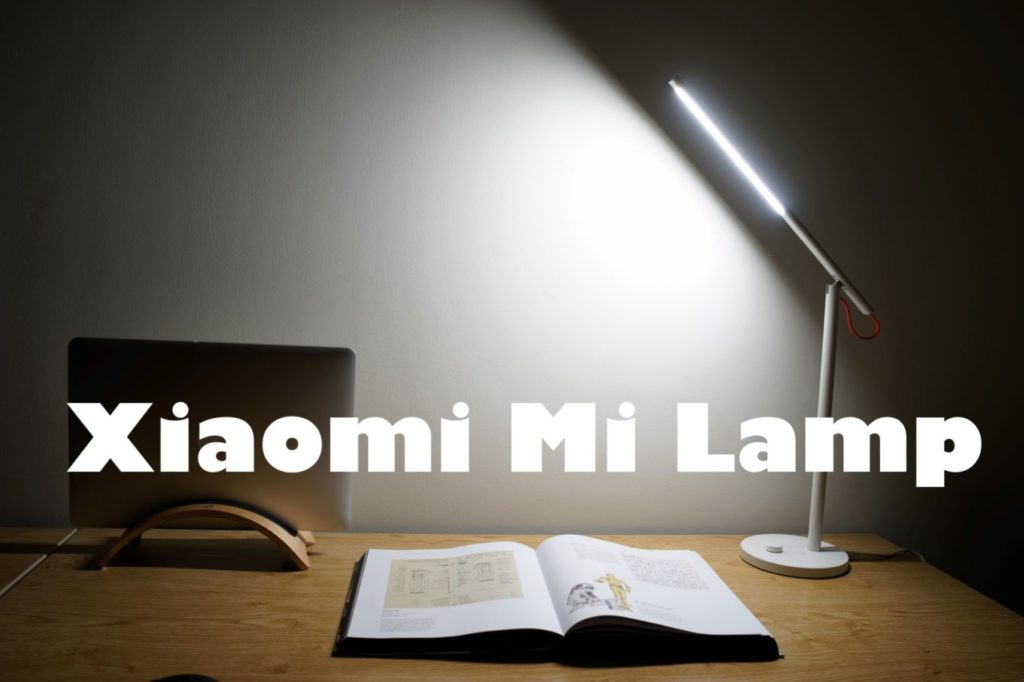 For instance, you can buy the Yeelight YLTD02YL LED Table Light by shelling out just $32.99 for 3 days. Moreover, this Flash Sale price will be valid for the remaining 110 pieces.
Outdoors & Sports
If you're an adventure junkie or a sports lover, here's something for you to cheer about. This segment features items such as sling bags, traveling bags, anti-haze face mask and lots more.
If you're a frequent traveler, you can go for the Original Xiaomi 90 Minutes Spinner Wheel Luggage Suitcase, which is currently available for a Flash Sale price of just $95.99 on GearBest.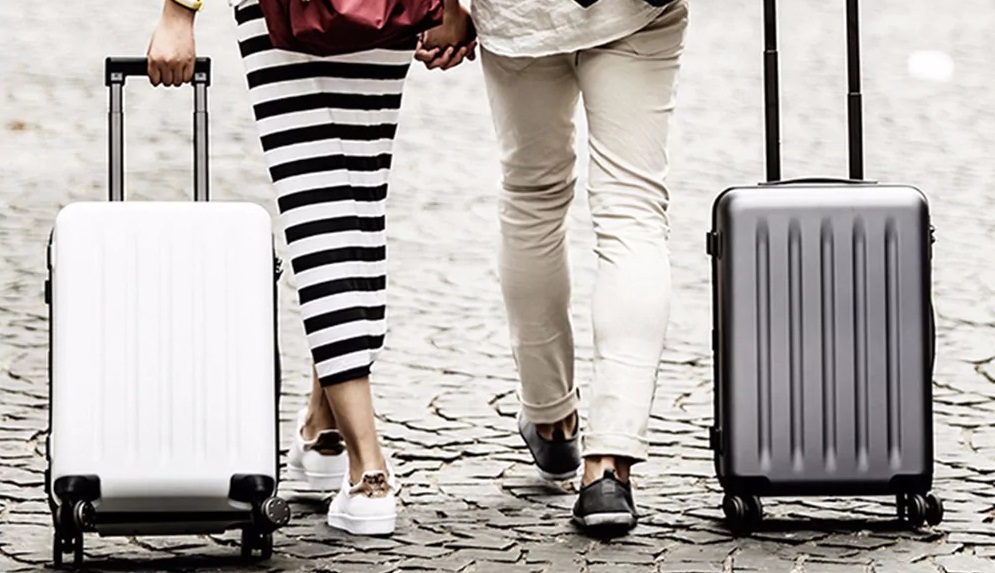 The site is giving 31% off on its real selling price for 4 days. Note that there were only 9 pieces left at the time of writing.
Cool RC Gear
RC toys enthusiasts, rejoice. GearBest is selling a myriad of RC gears at a lowered price. The site is giving 27% discount on Xiaomi Populele APP LED Bluetooth USB Smart Ukulele which usually sells for $178.33 on the site.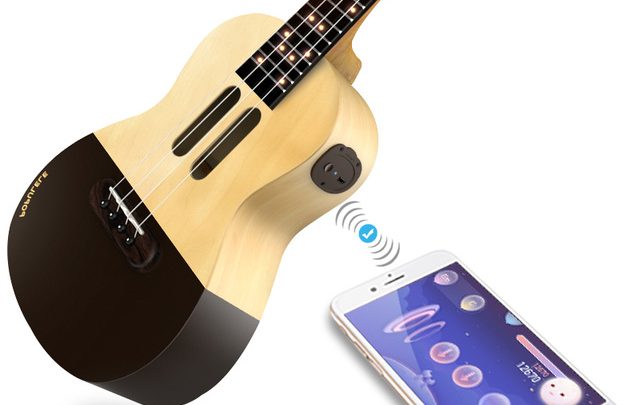 Thanks to the aforesaid discount, you can now buy this practical learning ukulele for just $129.99. With 26 pieces still remaining, the Flash Sale price will be valid for 4 days.
Pure MI Fashion
Dressing fashionably can boost your confidence and it is a great way to express yourself. However, keeping up with latest fashion trends can turn out to be an expensive hobby. If you're a fashion conscious buyer who's on a tight budget, you've come to the right place.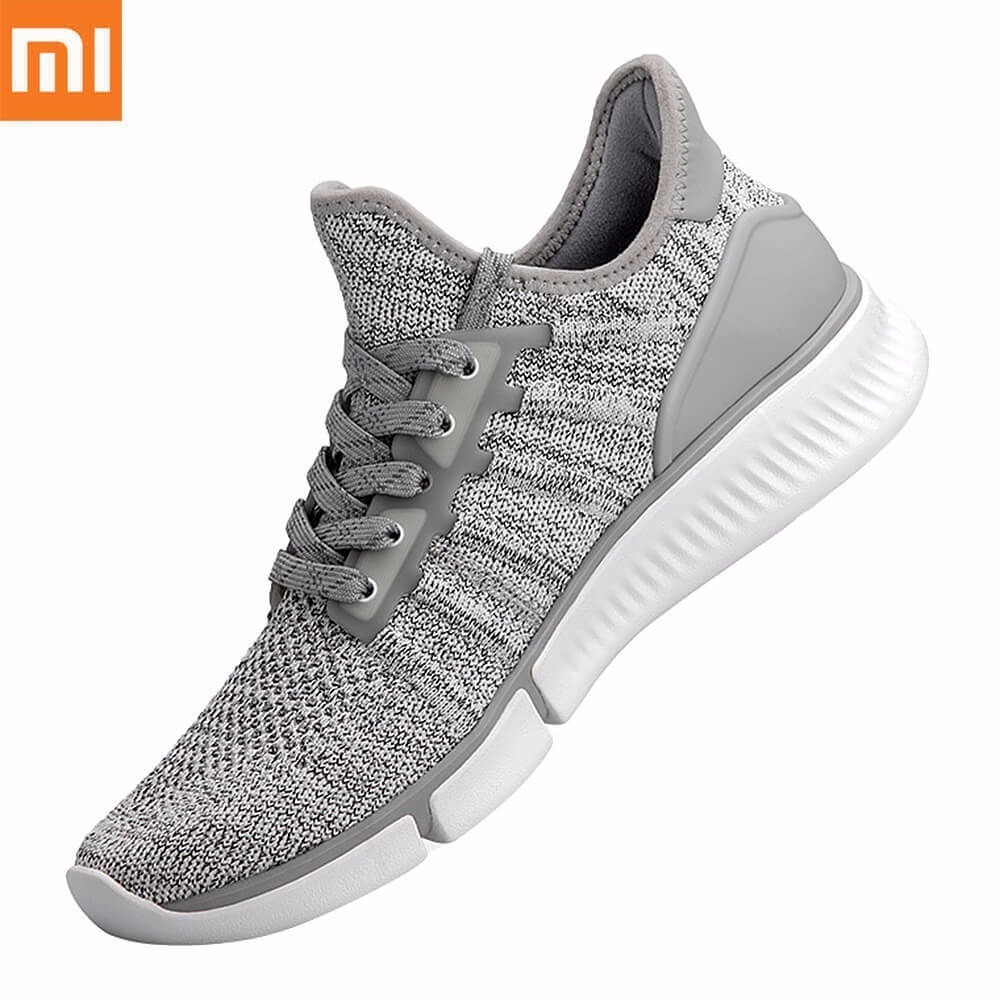 GearBest is offering discounts on select Mi-branded items. For instance, the site is selling Xiaomi Light Weight Sneakers with Intelligent Chip for just $54.99.
This item will go back to its retail price of $105 as soon as the promo comes to an end in 3 days. Note that the Flash Sale price will only be valid for the remaining 190 pieces.
Health & Beauty
There's no dearth of health and beauty related products in the market; however, these items usually carry steep price stickers. Bearing that in mind, GearBest is giving discounts on select health and beauty products featured in this category.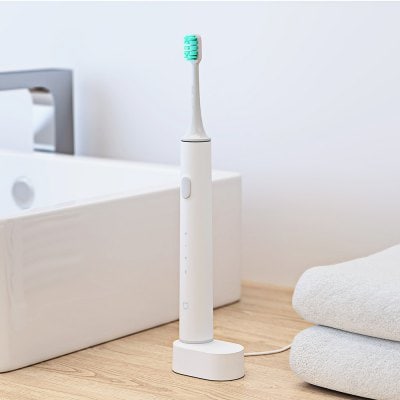 To give an instance, GearBest is selling the Xiaomi Mi Home Sonic Electric Toothbrush for a Flash Sale price of  $42.99. This is a 9% reduction in its retail price. The discount will be valid for 1 day for the remaining 152 pieces.
If you're interested in taking advantage of the deal, you can head straight to this link. Note that the discounted items are likely to retain their original selling price once the Mi Fan Festival Sale comes to an end.
Get Big Discounts On Xiaomi Products On GearBest
Check More Deals and Promotions From Other Shops