Well-known tipster Evan Blass had recently claimed that the LG's next flagship phone will be arriving with LG G7 ThinQ moniker. The name of the device has been confirmed today through newly leaked photos and screenshots that have been received by TechRadar.
The LG G7 ThinQ is pegged to hit the market in the next month. It has a model number of LG-G710TM and it is currently going through early testing stage in the U.S. In the new photos, the handset can be seen placed inside a plastic case. Rumors have revealed that the LG G7 ThinQ will be arriving with a 6.1-inch display. The notch present on the topside of the screen is clearly visible in the leaked image. The notch houses a notification LED indicator and a front-facing camera.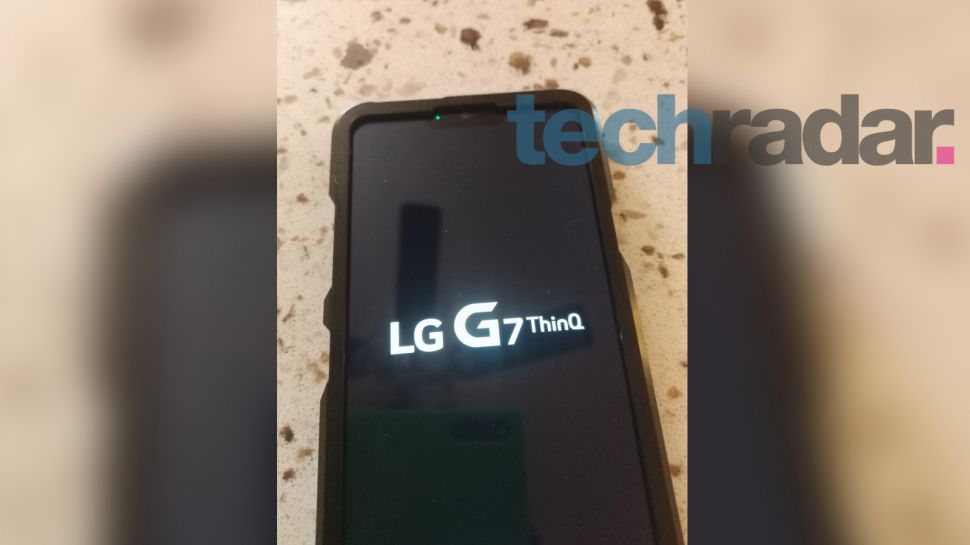 It appears that the LG G7 ThinQ has a power key located on its right edge. The left side has a dedicated key for AI. There is no information available on whether LG will let users to customize it for using it for accessing other features.
The second snapshot reveals that LG G7 ThinQ will be arriving with Snapdragon 845 mobile platform, 4 GB of RAM and an internal storage of 64 GB. This hardware combination looks good, but nowhere close to the performance of Xiaomi Mi MIX 2S that comes with Snapdragon 845, 8 GB of RAM and 256 GB of storage. The upcoming OnePlus 6 is also confirmed to arrive with the same chipset, RAM and storage.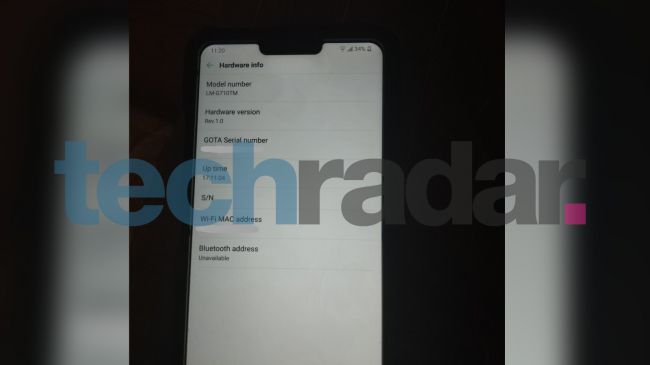 Read More:LG G7 3D Renders Shows Off Vertical Dual Cameras
Other reports have suggested that there could be another model called LG G7 ThinQ+ that will include an internal storage of 128 GB. The G7 ThinQ that is running on a pre-release software has recorded an impressive score of 252,473.
Since the handset is slated to hit the shelves in May, it is speculated that the South Korean company may announce in late April and make it available on pre-orders immediately.
Previous reports have claimed that the LG G7 ThinQ could be priced between $850 to $950. The other flagships like OnePlus 6, Honor 10 and Xiaomi Mi 7 are expected to debut within the second quarter of the year. Hence, LG G7 ThinQ is expected to face tough competition from Chinese branded flagship phones that are going to arrive with affordable pricing. Do you think that the sales of the G7 ThinQ will be disturbed by OP6, Honor 10 and Mi 7? Share us your views by adding your comments below.