OnePlus Migrates Its Website To The New OnePlus.com Domain
OnePlus, the China-based smartphone manufacturer has now migrated its new official website on a different domain name. The company is now using a new top-level domain — oneplus.com instead of the oneplus.net domain that it used since the company's debut in the year 2013.
The company has now started redirecting users of oneplus.net and oneplus.cn to its oneplus.com domain name. Also, every country-specific website of OnePlus is now on the oneplus.com domain, except for the Indian website where the company is still using the oneplus.in domain. All other properties of OnePlus, including the online store, support, and forum, have also been migrated to this new domain.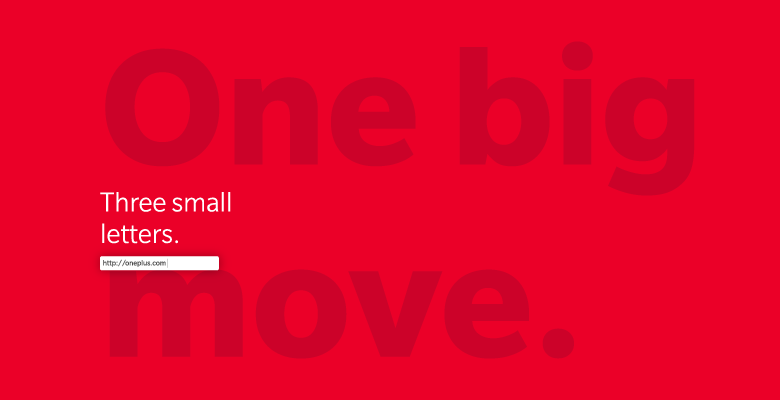 OnePlus believes that migrating to the oneplus.com domain name for all the regions will help in protecting its fans/users from websites that pose as the regional variant of the official website. In order to mark this development, the company is hosting a small giveaway. OnePlus is asking users to share a recent major life milestone and the company will randomly choose 5 winners will receive a OnePlus Backpack and limited-edition notebook.
Currently, the China-based company is gearing up to launch its new flagship smartphone — OnePlus 6. The company itself has started teasing features of the new flagship and have also released a few specs and an official photo that confirms it has a notched display.
OnePlus has recently confirmed that the phone would be featuring 8 GB of RAM and a native storage of 256 GB. Also, the handset will come with full-screen gestures for smooth navigation experience. The phone is speculated to feature a 6.28-inch Full HD+ display that is available on the OPPO R15 duo. Under the hood, it will be powered by Qualcomm's Snapdragon 845 processor with 6GB/8GB RAM and 64GB, 128GB and 256GB internal storage.
Read More: New OnePlus 6 Renders Shows The Phone In New Colors With Red Alert Slider
While the company has not yet confirmed the phone's launch date, we are expecting the OnePlus 6 to get launched this month. We earlier reported that OnePlus 6 128GB variant will retail at 3799 Yuan ($602) while the 256GB variant will be costlier at 4399 Yuan ($697).