Honor Magicbook Sporting Ultra-thin Bezels Will Launch As Honor's First Laptop on April 19
Huawei's Honor division has gradually evolved from a brand focused on premium flagship phones to include midrange and even budget models. The Honor division has also seen the launch of sports band and other accessories in recent times. Now, the Honor brand has officially announced what is going to be its first laptop model dubbed Honor Magicbook. The laptop will be unveiled alongside the Honor 10 on April 19.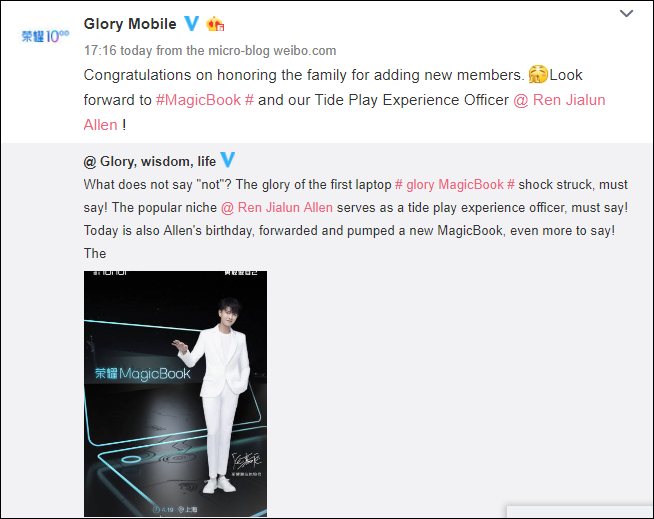 Honor had released a teaser video on April 1 which featured the Honor Magicbook but then it was thought t be an April Fool's joke because of the sleek design and ultra-thin bezels. Indeed, the latest poster announcing the launch date also contains the render of the device and the major standout feature is the ultra-thin bezels on all sides. This is likely going to be nothing similar to the laptop models across different brands that are presently on the market. In this regard, the Honor Magicbook has the potential of being a hugely successful device. We could be looking at the first bezel-less laptop that will spark up a revolution similar to the one already sweeping through the smartphone industry.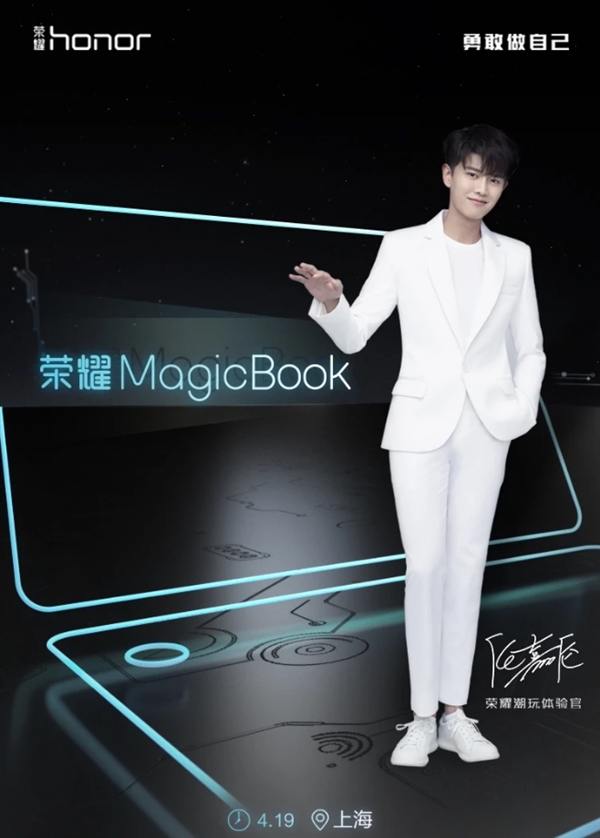 Read More: Honor 10's Leaked Photo Reveals its Marvelous Rear Design; China Launch Will be on April 19
However, the hardware configuration of the Magicbook is yet to be revealed. The success of the laptop will depend, to a large extent, on the specifications of the laptop. We expect Huawei to include the latest and best hardware lineup onboard the device. Also, don't expect the laptop to come in with a cheap price tag but in typical Huawei style, it will still be affordable when compared to Apple's MacBook models. It's interesting to observe that the two names are similar.We don't know if that will be the only similarity between the MagicBook and MacBook. We'll keep you updated about the new laptop when it goes official on April 19.
(source)