During the Facebook F8 Developer Conference 2018 on Tuesday, Facebook CEO Mark Zuckerberg confirmed that a new dating service will be soon added to the world's largest online social networking website. The in-app dating feature will be having all the features that are usually found on a match-making app.
Facebook had considering adding the dating feature over a decade ago, but it is only now that the company is making it available to the users. Multiple market surveys have revealed in the recent past that Facebook is mainly used by people who belong to age group of 25 and 55. Hence, the new dating feature seems to be a new strategy by Facebook to attract young users.
Facebook claimed that in the previous month that the time spent by users on the site decline by around 50 million hours a day by the end of 2017. Hence, the whole idea behind introducing the dating feature is to increase the user base among young consumers and thereby compel more people to visit and stay longer on Facebook. According to Mark, there are 200 million Facebook users who have listed themselves as single which suggests that such people will want to use the upcoming dating feature.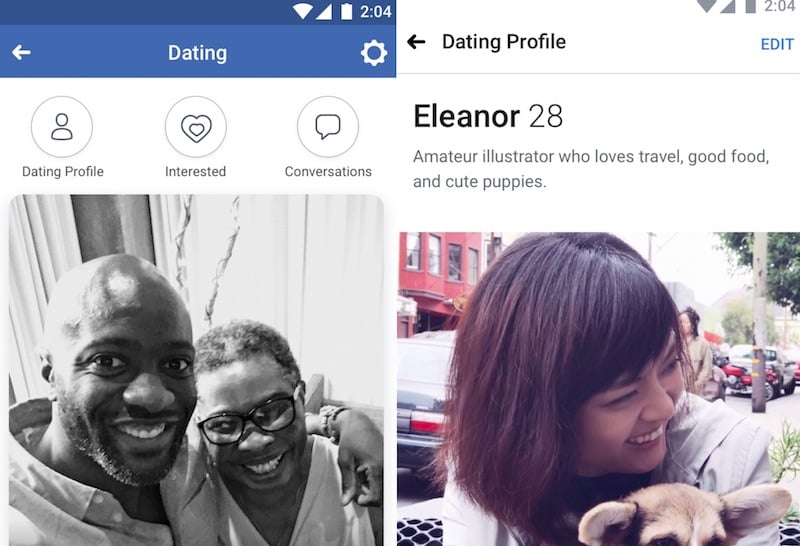 Here is how to use the dating feature on Facebook:
For dating on Facebook, users will be required to create a new "dating profile" for it. This profile will be only visible to non-friends who are using the dating feature.
Users can then browse the Events and Groups in the city to checkout people who have same interests. For example, if a user attends an event, he/she can select the "unlock" profile option to see potential matches and the people attending the same show will be able to see it.
Facebook will show only those people who share mutual interests and friends. After finding a suitable person to date, he/she may begin a conversation through a special messaging services that supports only text messaging. For security reasons, it won't allow users to send images or links.
Read More: The Oculus Go Standalone VR Headset Goes On Sale for $199
There is no confirmation on when the dating function will be made available to general users. At the F8 conference, it was said that Facebook will be sharing more information on testing the new feature later this year.
Do you think that Facebook's dating feature will be an interesting one? Share us your views by posting your comments below.