Xiaomi Redmi S2 Is Official: It's All About Getting The Best Selfies For A Budget
Xiaomi's best selfie Redmi smartphone is here and it's called the Redmi S2. The company has explained that the 'S' in the name stands for the 'Selfie Series' which kicks off yet another new sub-lineup in the company's long list of smartphone releases. Xiaomi made it quite clear that the S2 is made for selfie lovers and it was no surprise that the initial half of the event was spent talking about its capable front shooter. It looks like the phone will compete directly with OPPO's A3 and Vivo's Y85 as the company compared these two with its new model multiple times during the event.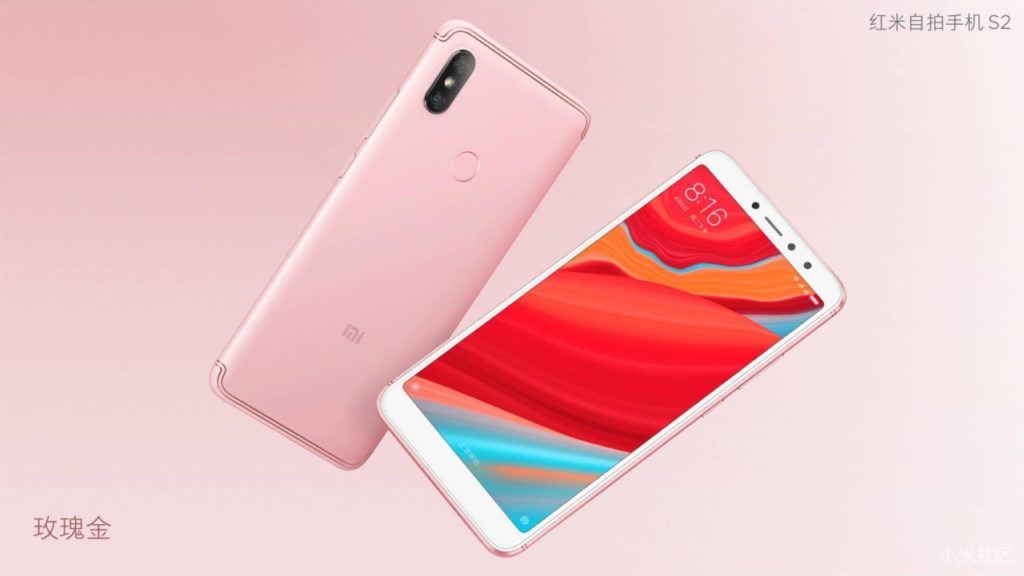 Usually, I would start the article with the design and other departments, but in this case, it's best to talk about its front camera first.
Xiaomi Redmi S2 Front Camera & AI
If you are a selfie lover, Xiaomi has got you covered. The Redmi S2 is all about its front facing shooter. There's a very good reason why Xiaomi is highlighting its front camera. It's not just because of the hardware inside, but also the AI algorithms that ensure that your selfies turn out to be perfect.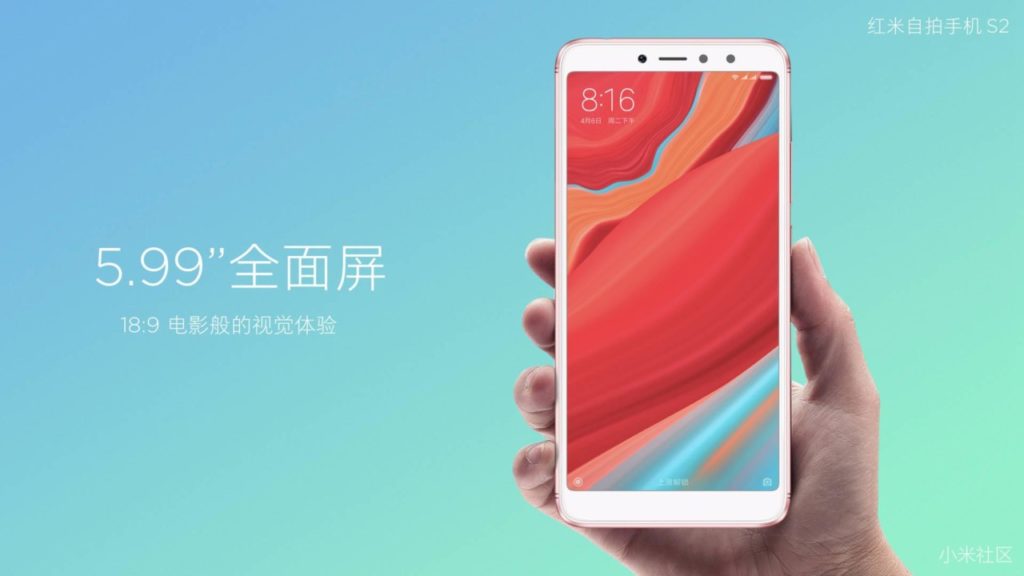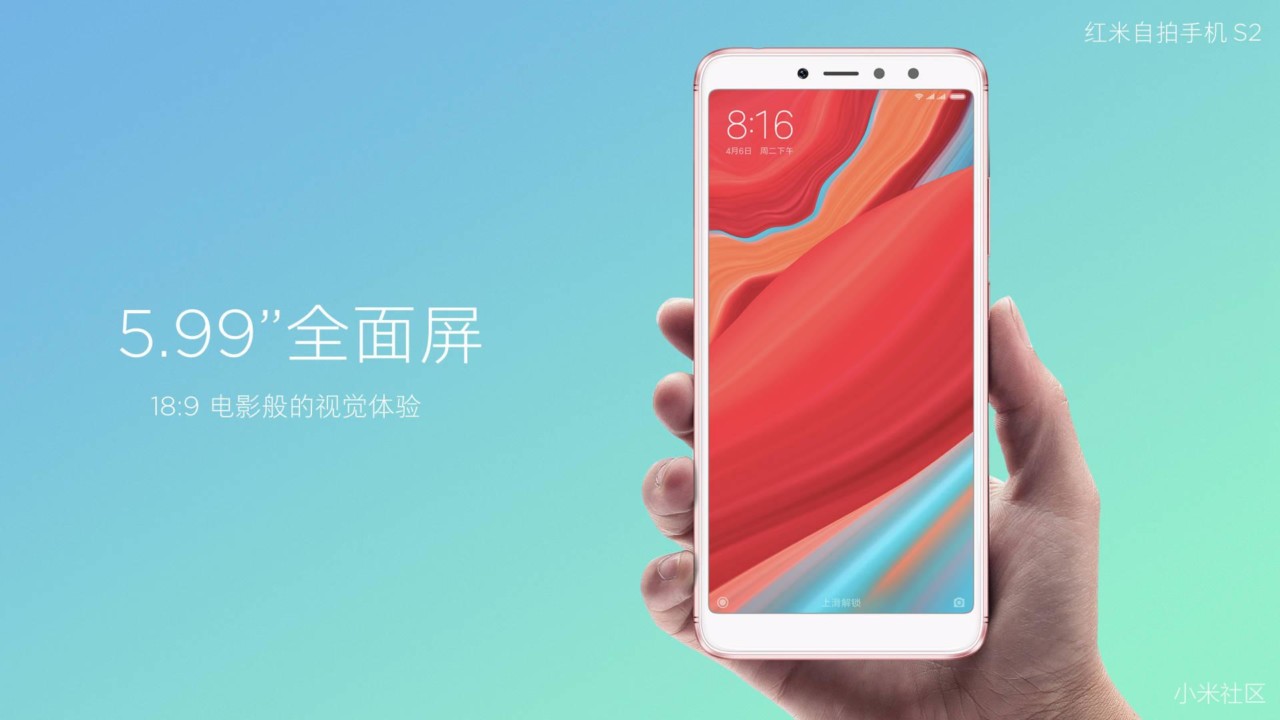 On the hardware side, the Redmi S2 comes with a 16MP front shooter, which isn't very big as compared to selfie centric phones of 2018 like the OPPO F7's 25MP shooter. However, the front camera features large 2μm pixels which should deliver pretty good low light selfies. Well, to further aid its front camera in low light, you get a soft front flash as well, which Xiaomi claims mimics natural light.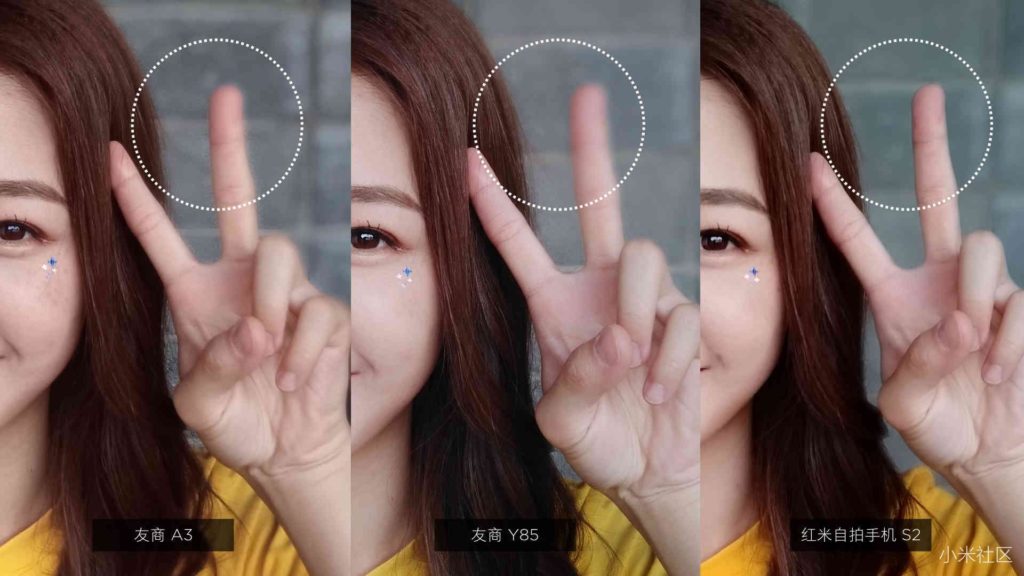 On the software department, the Redmi S2 uses AI to perfect your selfies. There are two major AI modes, the AI portrait and AI beauty (makeup) mode which will ensure that you have beautiful selfies from its front camera. For example, the AI portrait mode can detect different aspects of a selfie to blur out the right areas. So, even if you are waving at the camera, the AI is smart enough to ensure that your hands aren't blurred in the photo. Further, the AI makeup beauty mode will make sure that your lipstick, eye shadow and a lot of other features are given due highlight in your selfie, making it pop out well. And guess what, you get HDR on the front as well!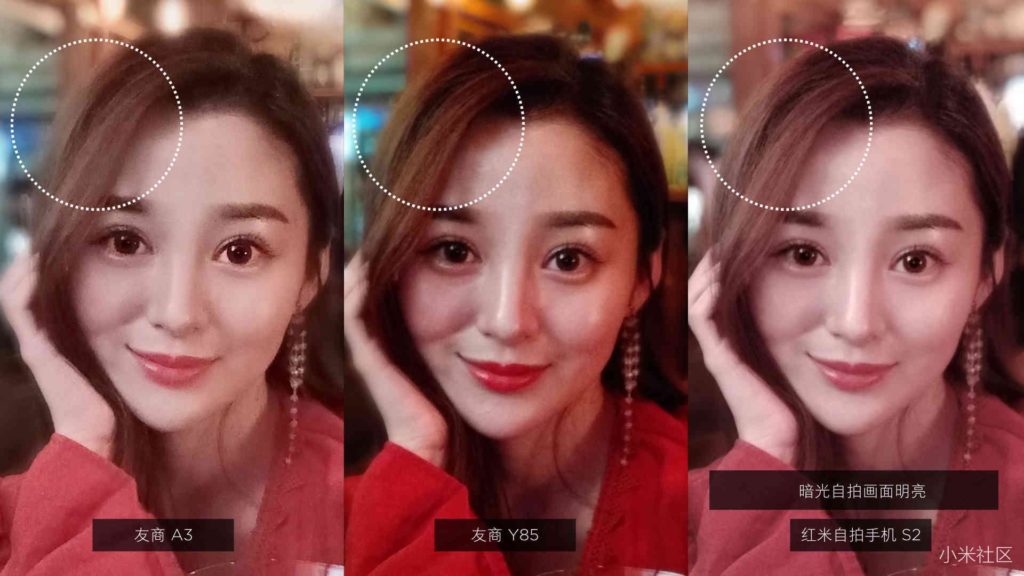 Now that we've talked about the 'Selfie' features of the Redmi S2, let's move on to other departments.
Xiaomi Redmi S2 Design: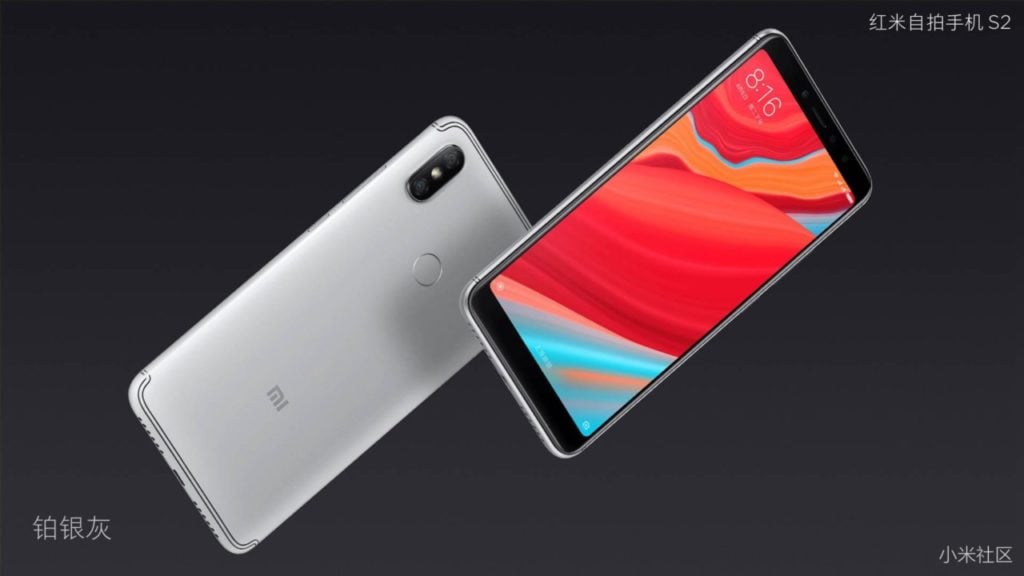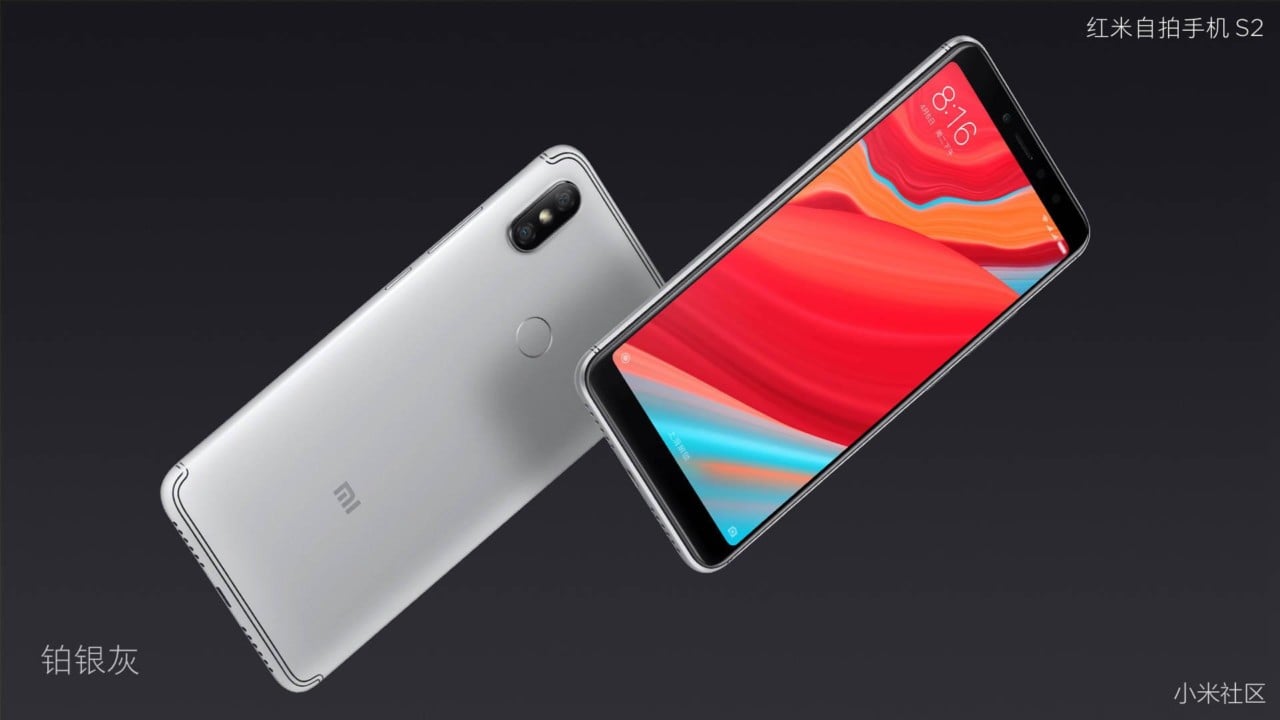 The Xiaomi Redmi S2 adopts the tall stature found on recent smartphones, thanks to its 18:9 5.99-inch display. The design is reminiscent of the recent Redmi phones, but the antenna lines are a bit different. The phone uses a 2 string U shaped antenna design, which could be inspired from OPPO's R9S. If you remember, it had a three string design and was quite unique in its time. The back is made out metal and features a fingerprint sensor too. The bottom features a MicroUSB port and speakers, while the top has a headphone jack and infrared. There are three color options available, rose gold, platinum silver, and champagne gold.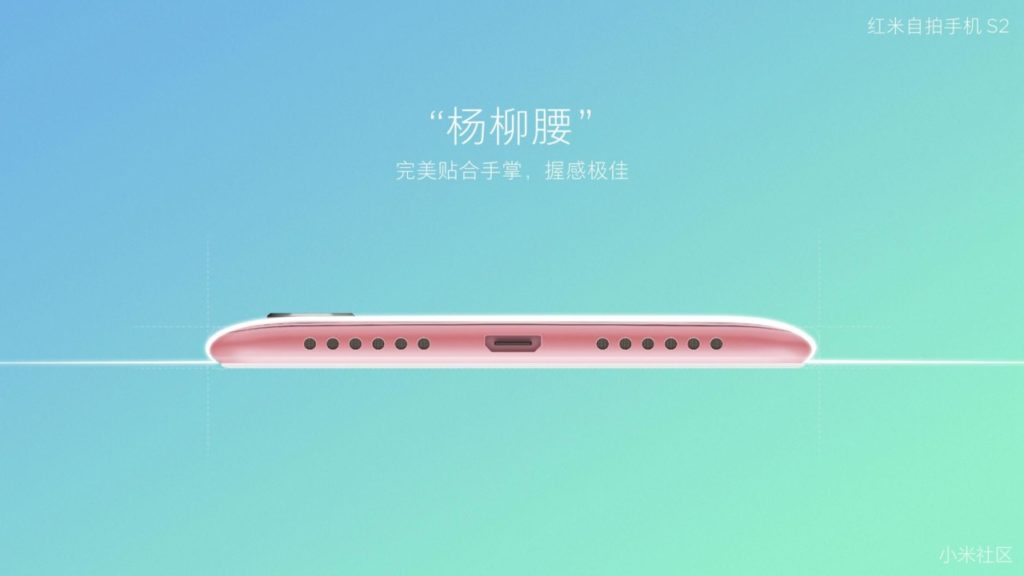 Hoping to see a Red Redmi S2? Maybe we'll get one later in the year.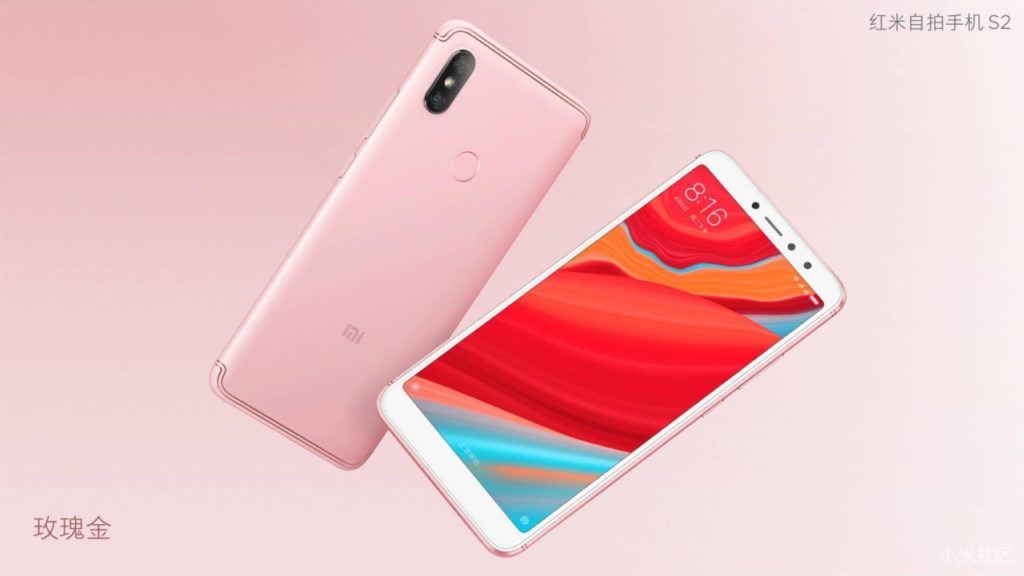 Xiaomi Redmi S2 Hardware Specs:
Xiaomi Redmi S2 doesn't have any surprises in this department. The phone features the tried and tested, kind of old, Snapdragon 625. Even in 2018, this particular Qualcomm chip manages to stand on its own as a capable processor for low-end mid-rangers. There are two storage variants available: 3+32GB and 4+64GB. If you find the ROM to be a bit low, just expand it using the dedicated MicroSD card slot (up to 256GB). The slot is similar to what we saw on the Redmi Note 5A, so you can use two SIM cards and a MicroSD card slot at the same time.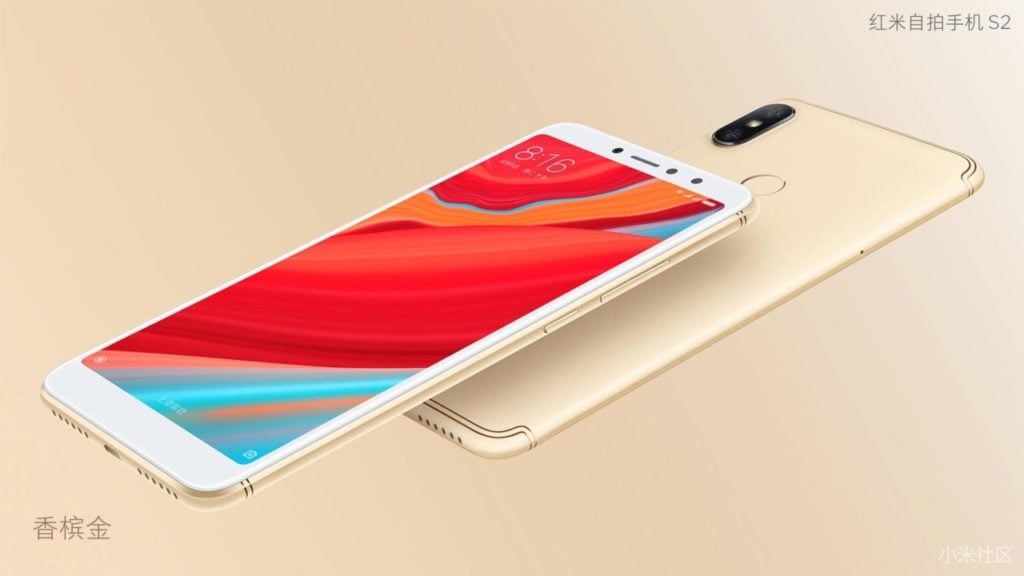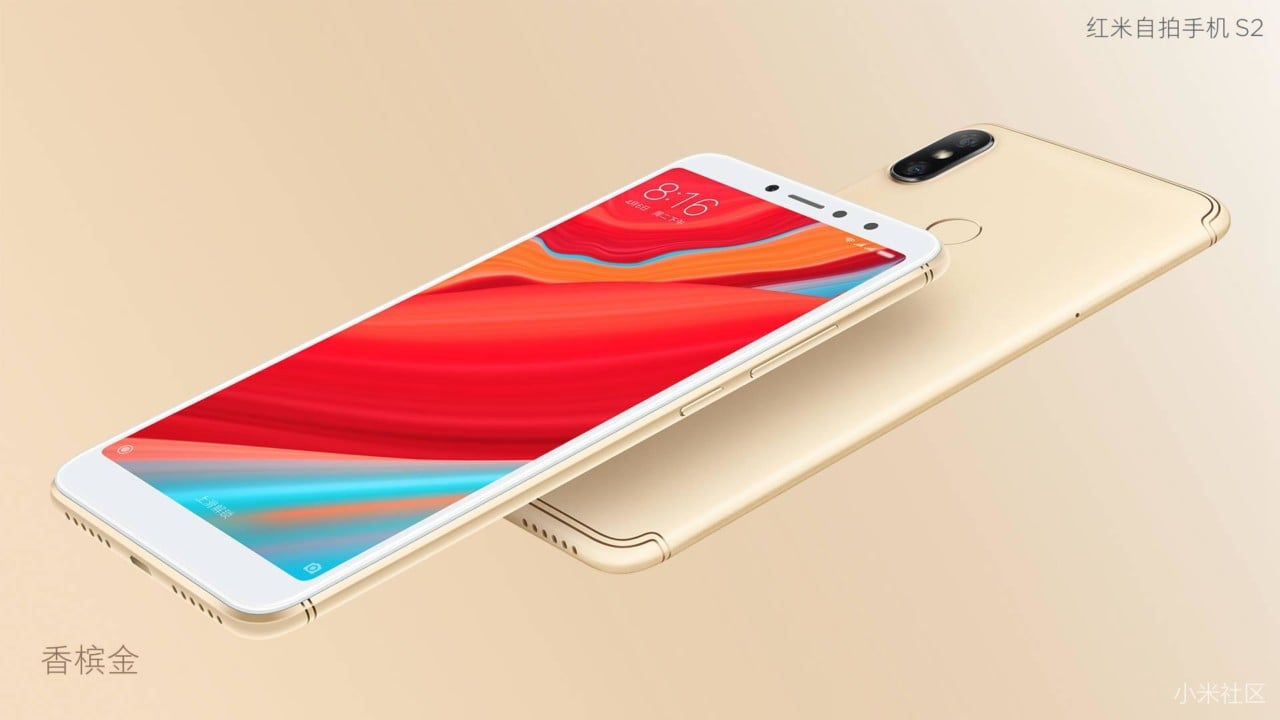 The display is of 5.99-inches with 18:9 aspect and 1440 x 720p HD+ resolution. To be honest, the display isn't the phone's biggest highlight. Coming to the rear camera, you get a 12MP + 5MP rear camera. The primary camera is said to be the same one used inside the Xiaomi Mi 6. The setup consists of a f/2.2 lens, PDAF, LED flash, facial recognition, AI portrait mode, and HDR.
Other features of the Redmi S2 include a 5V 2A 3080mAh battery, a rear placed fingerprint sensor, Face Unlock, Bluetooth 4.2, Infrared, and Wi-Fi n.
Xiaomi Redmi S2 Price:
The 3+32GB version of the phone will go on sale for 999 Yuan ($157) while the 4+64GB version will retail for 1299 Yuan ($204). The company will be throwing in a free TPU case with your purchase. The Redmi S2 will go on sale on May 17 on major online stores like mi store, Suning Tesco, Tmall, and even via offline stores in China.
The Redmi S2 by itself looks like a pretty good selfie focused phone. But if you are not a selfie fanatic, there are plenty of better options out there, even from Xiaomi. Redmi 5 Plus, Redmi Note 5 are all priced around the sub-1500 Yuan segment, so it looks like the S2 should cater to a niche audience in China.
What do you think?