Microsoft is Making Cheaper Surface Tablets To Take On The iPad (& Maybe Chromebook Tab)
by Habeeb Onawole ago0
The Microsoft Surface Pro is the latest tablet from the Redmond-based corporation. Advertised as the tablet that can replace your laptop, the Surface Pro starts at $799. There are reports we may get smaller and cheaper Surface Tablets in the near future.
The last time Microsoft made smaller-sized tablets, they weren't very successful. The last was the Surface 3 and Microsoft stopped production for it in 2016.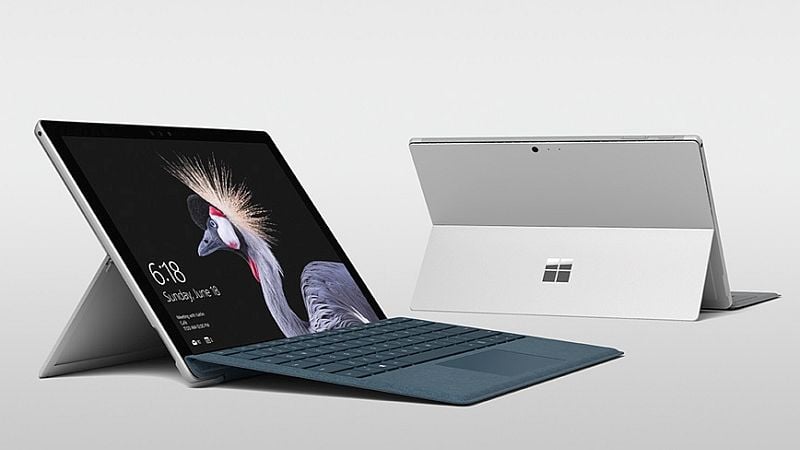 The news of smaller Surface tablets comes from Bloomberg which reports that the smaller tablets will have 10-inch screens, rounded corners, a USB-C port for power, and will have a $400 price tag. This pricing will put it in the same league with Apple's new 9.7-inch iPad.
The smaller size means a smaller battery, so you won't get the same battery life from the larger Surface models. However, it will be about 20% lighter and easy to carry around for long hours.
The new smaller Surface tablets will not be powered by Qualcomm chips running Windows 10 on ARM but will run full Windows 10 Pro. However, it will also offer models with LTE.
The $400 price means a number of things will be cut out. The new Surface tablets won't come with a keyboard or stylus out of the box. So if you need those, you will have to pay extra. At the moment, the cheapest keyboard cover on the Microsoft store is $129.99 and the Surface Pen is $99.99. However, Mircosoft is said to be working on newer and less expensive versions.
READ MORE: Microsoft May Be Building Its Own Smart Speaker
When they launch, the Surface Tablets should be great for the classroom and will likely be targeted at students. So Microsoft is practically pitting them against the iPad, Chromebooks, and even the new Chromebook Tab category which has only one member for now – the Acer Chromebook Tab 10.
(Via)