With AR Core gaining popularity, Google's focus seems to have shifted from VR to AR. According to fresh reports, Google is working on a standalone AR headset which may take on Microsoft's Hololens.
Google's standalone AR headset is internally referred to as Google A65 and will be powered by a custom-chip from Qualcomm. The chipset is said to be one of the new QSC series made by Qualcomm for Internet of Things (IoT) devices.
The exact chipset has not been confirmed since development is still at an early stage. However, there are two main ones in consideration at the moment.
There is the Qualcomm QSC603 which is a quad-core ARM SoC with two Kryo 300 Gold cores and two Kryo 300 Silver cores clocked at 1.6GHz and 1.7GHz respectively. Its GPU is the Adreno 615 and it has support for Tensorflow and Android Neural Networks API.
There is also the QSC605 which has eight cores in a 2+6 configuration. The two cores are Kryo 300 Gold cores clocked at 2.5GHz and there are six Kryo 300 Silver cores clocked at 1.7GHz.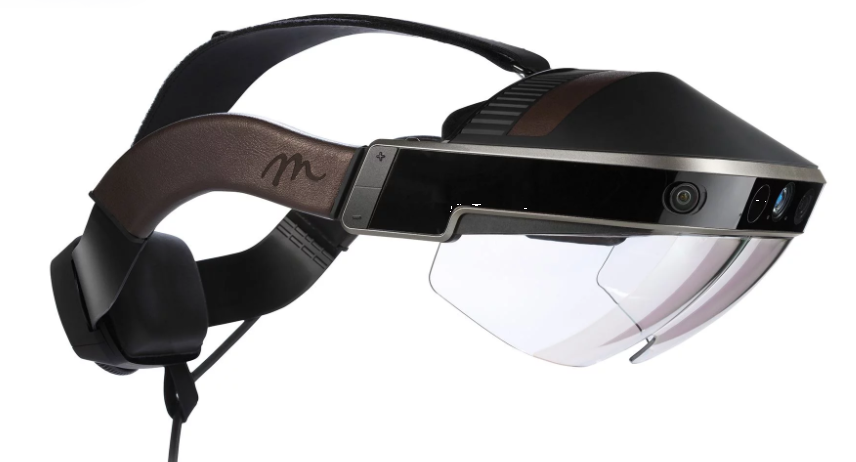 Google is reported to be working together with Taiwanese manufacturer, Quanta, on the AR headset. For those who don't know, Quanta made the Pixel C for Google. It is also making a headset for another company called Meta but which will be tethered to a PC. Above is a render of the Meta headset.
READ MORE: Rumor: Google To Launch Pixel Watch & 2nd Gen Pixel Buds This Year
The specific features and design of the headset are still unknown and there is no news on when it will be launched. We also do not know if it will be available to the general public right away or developers only like the Google Glass.
(Source)