Buy Lenovo HX06 Smart Bracelet For $12.99 On GearBest; First 5 Units Available For Only $6.99
by Vinay Patel ago0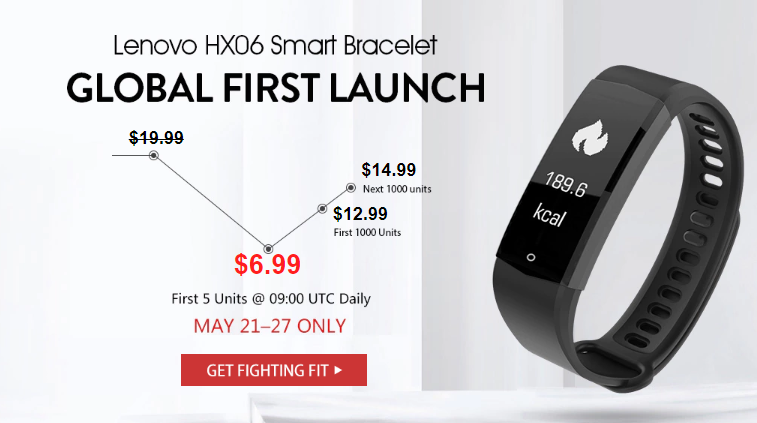 The Lenovo HX06 smart bracelet is a must-have accessory for sports enthusiasts and fitness conscious individuals. Although the market is brimming with all sorts of other high-end smart bands, they don't come cheap.
As part of it's recently kicked off promo, GearBest is offering the HX06 smart bracelet at a lowered price of just $6.99. The site will be handing out the first 5 unit for the aforesaid price every day starting from today, May 21st. The promo kicks off at 9:00 UTC and will run until May 27th.
After the first 5 units are sold out, the next 1000 units of the HX06 smart bracelet would sell for $12.99, and after that, the remaining 1000 units of the smart bracelet would sell for $14.99. It's worth noting that the Lenovo-branded top grade bracelet will go back to its retail price i.e. $19.99 as soon as the promotion comes to an end.
The Lenovo HX06 boasts a broad range of awe-inspiring specs and features that make it an irresistible smart bracelet. Here's a brief glimpse of what it has to offer.
The HX06 is crammed with a slew of useful features including a pedometer, sleep monitor, a reminder that helps its wearer to achieve their fitness goals. Moreover, you can keep track of your progress with the help of the App, share your development and be fitter with your friends.
Apart from monitoring your exercise, the Lenovo HX06 smart bracelet keeps an eye on your sleep, and calories as well. Furthermore, it offers reminders for SMS, calls, sedentary time and other notifications.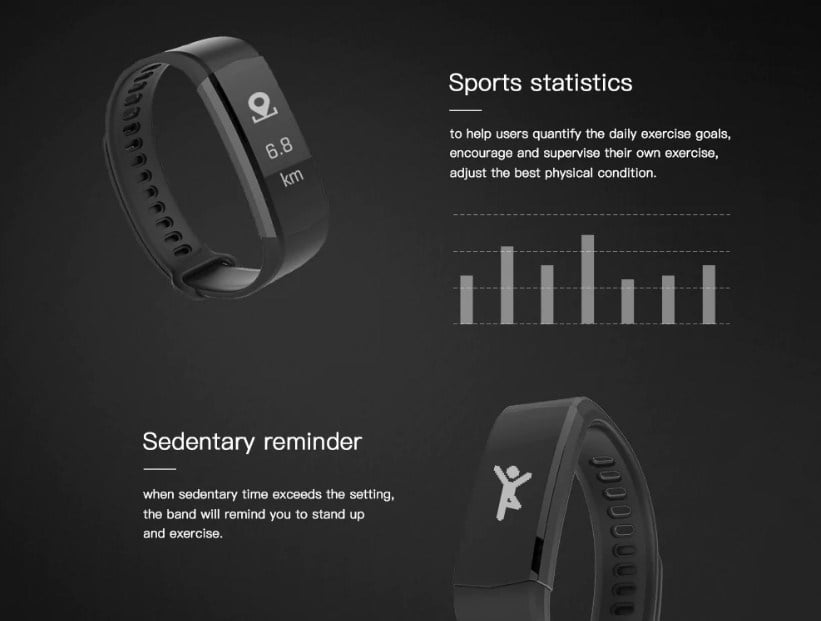 The HX06 sports the latest 0.87-inch display which is large enough to show the data when you raise your wrist. It is IP67 waterproof. In other words, the smart bracelet can withstand water immersion between 15 cm and 1 meter for about 30 minutes.
It features a dedicated Lenovo Healthy App which supports third-party login for social media platforms including Facebook, Twitter, and QQ, which is touted as the Snapchat of China. Moreover, it supports WeChat, a Chinese multi-purpose messaging, social media and mobile payment app that lets you share fitness data with other WeChat users.
If you're interested in taking advantage of the promotion sale before it wraps up, head straight to this link. Note that the discount will only be valid for the black color version of the Lenovo HX06 smart bracelet.