Huawei Mate RS Porsche Design Launching Soon In Russia; Arrives Customs
Huawei will likely release the Mate RS Porsche Design in Russia soon. The device has been spotted in the Unified Register of Notifications. Now, legislation of the Eurasian Economic Union (EAEU) restricts importation and exportation of cryptographic devices. Common goods which have cryptographic functions like laptops, mobile phones, routers, certain types of software etc. can only be imported after the customs is provided with so-called Notification. The notification is a document which contains information about cryptographic functions of the products (e.g. authentication, Wi-Fi encryption etc). Namely, it should describe every cryptographic algorithm used by the product as well as the respective key size and cryptographic protocol.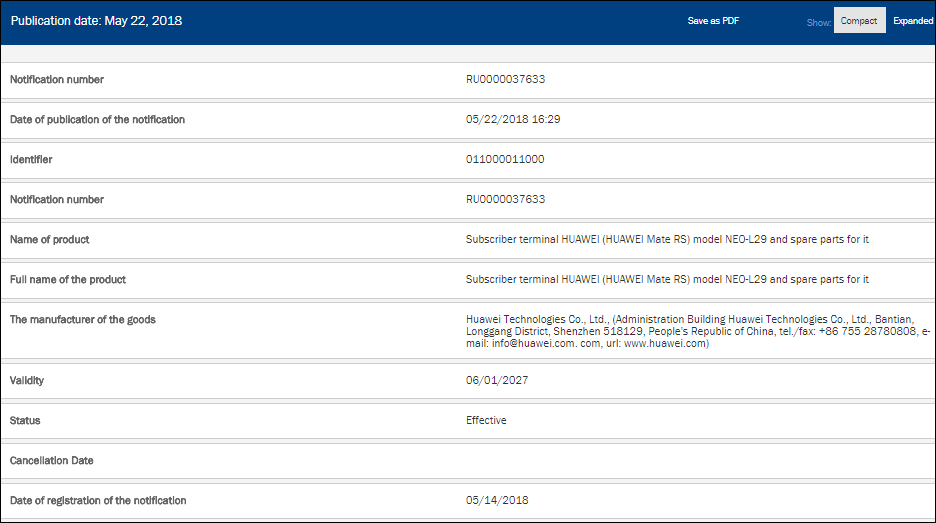 The Huawei Mate RS notification was made public on the EAEU portal on May 22 but the application was made on May 14. This means the Mate RS Porsche Design has gotten the green light to be sold in Russia. Before now none of Huawei's luxury series has been sold in Russia. So, the Mate RS is the first luxury model that would go on sale in Russia.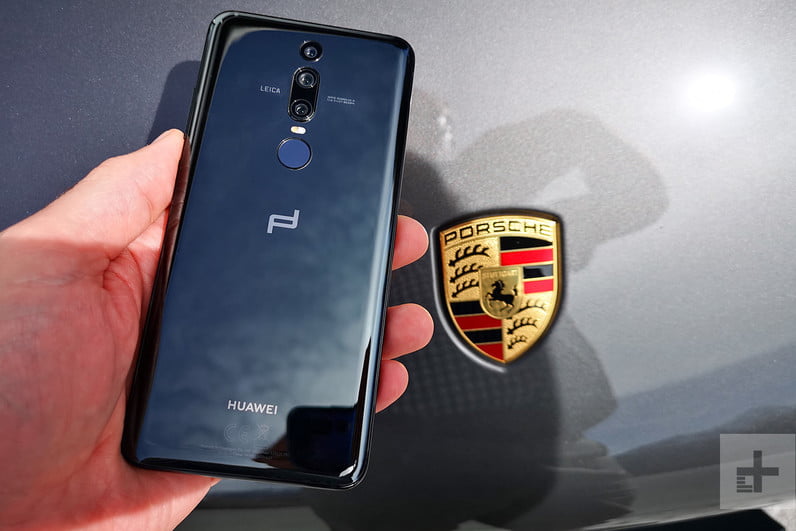 Read More: Drool Over These Photos of The Red Porsche Design Huawei Mate RS
As a reminder, the Mate RS comes with a premium design consisting of triple rear cameras and a full-screen display without the notch design present on the P20 Pro. The display is a 6-inch FullView OLED display with a 2880 x 1440 resolution. It has a high contrast ratio of 90000:1 and a 538 ppi. Huawei's Kirin 970 powers it, paired with 6GB of RAM and for the first time in a smartphone, 512GB of storage. That record has been shattered by the Smartisan R1 which packs 1TB storage. The Mate RS also has a 256GB version. The luxury model has a starting price of 1,695 euros (122,900 rubles). The price in Russia will likely not be higher than that.
(source)