Check Out Phone Accessories United Sale On Banggood; Get Big Discounts On Top Mobile Accessories Brands!
by Vinay Patel ago0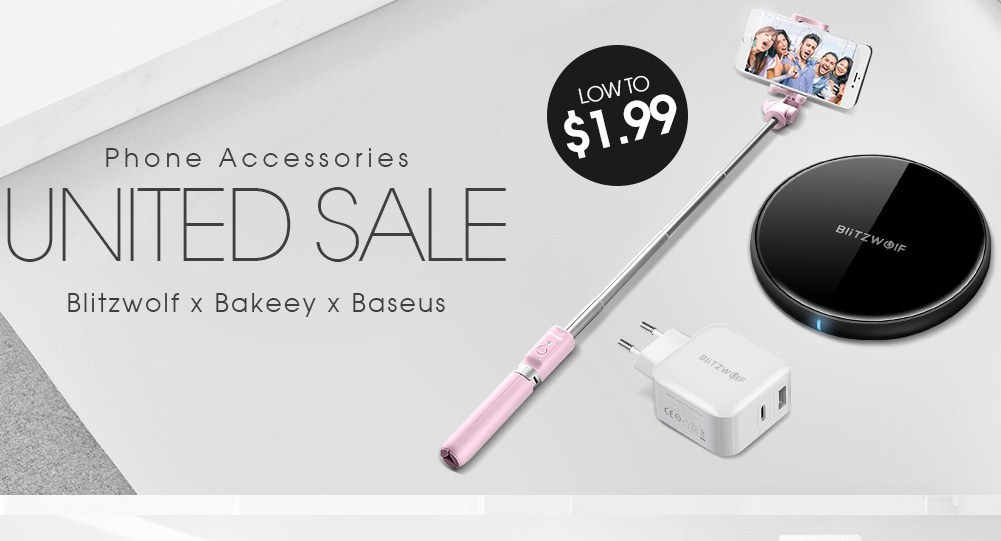 Mobile phones are more popular than ever before. Smartphone lovers are leaving no stone unturned in a bid to give their handsets a unique cosmetic appearance while extending its capabilities with the help of multiple phone accessories that are currently up for grabs in the market.
If you're on a tight budget and looking to buy phone accessories that would normally set you back a pretty penny, we got good news for you. As part of it's recently kicked off 'Phone Accessories United Sale' promo, Banggood is offering big discounts on a broad range of BlitzWolf, Bakeey, and Baseus-branded accessories.
BlitzWolf Hot Sale
This category is brimming with all sorts of BlitzWolf-manufactured phone accessories that you can buy without breaking the bank. Keeping in line with this, you can preorder the BlitzWolf BW-FWC4 desktop charger pad at a lowered price of just $14.99.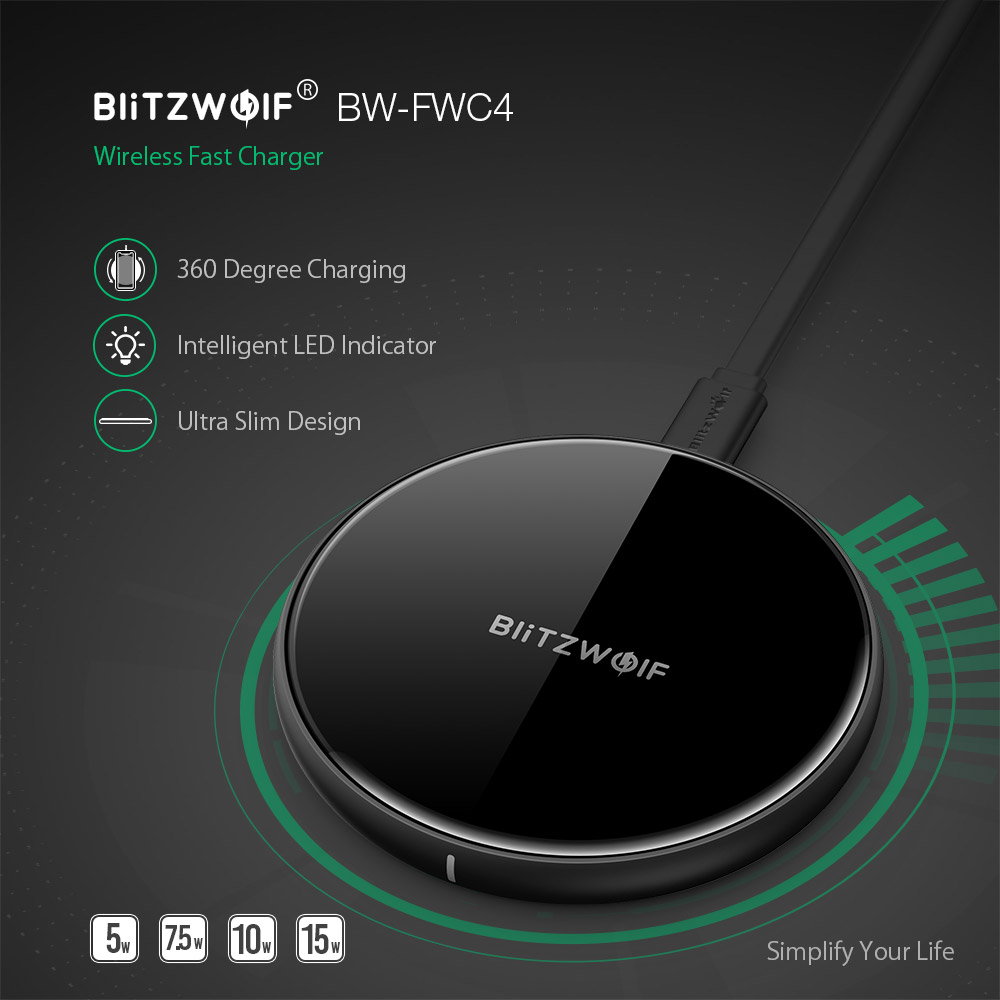 While the device would normally set you back $22.99 on Banggood, the site is offering a 35% off on its original asking price. Likewise, you can get a noteworthy 45% off on the BlitzWolf BW-BS3 versatile 3-in-1 selfie sticks which usually carry a price tag of $32.99 on the site.
Thanks to the aforesaid discount, you can now buy the BW-BS3 selfie stick by shelling out just $18.18. On the downside, the promo is slated to end in just 5 days.
Bakeey Hot Sale
You can find all sorts Bakeey-branded mobile phone accessories in this section of the Banggood promo. Among a slew of other items that are currently accessible at a significantly lowered price in this category, you can buy the Bakeey Q7 Smart Watch for just $14.99.
This is a significant 55% reduction in the device's retail price of $32.99. The site is offering this discount on 4 color options including grey, red, green and white. It's worth noting that the promo will only be valid for 5 more days.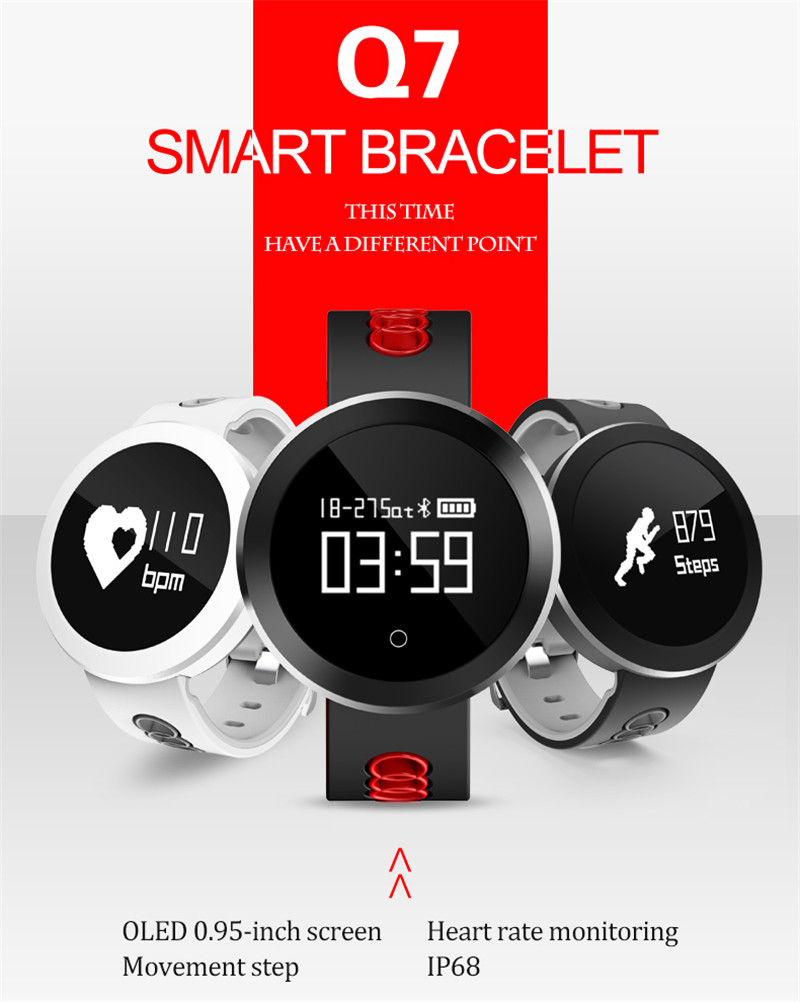 Apart from that, this section boasts a myriad of smartwatches, travel chargers for smartphones, and lots more. Regrettably, the discounts will only be valid for a limited period of time.
Baseus Hot Sale
Shenzhen-based independent, global creative company, Baseus is renowned for making best accessories for numerous gadgets. In this section, Banggood is giving cost-conscious buyers an opportunity to get their hands on select Baseus-branded accessories at a considerably lowered price.
For the sake of an example, you can buy the Baseus 10W Collapsible Qi Wireless Fast Charger Pad Holder at a discounted price of just $27.88. Note that the device usually sells for $36.99 on Banggood.
This 25% discount offered by the site will be valid until June 4th. Furthermore, this section comprises the Baseus Small Screw USB Car Charger, which is compatible with the Samsung Galaxy S9, Galaxy S8, and other Xiaomi devices.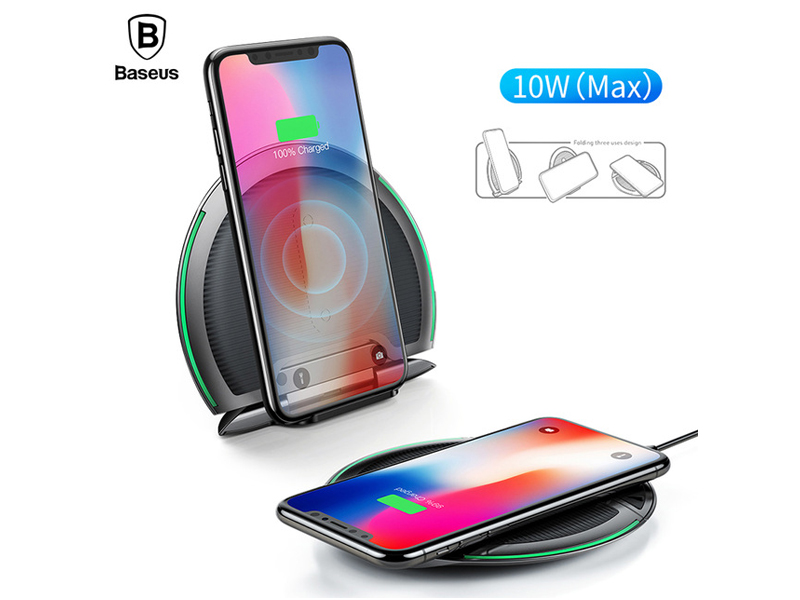 You'd normally have to spend $12.99 in order to buy this highly useful car charger and charging cable, but thanks to the aforesaid discount this item can now be yours if you're willing to shell out just $11.99. The discount will expire shortly.
You can follow this link if you're interested in checking out all the products that are currently available at a discounted price. It is imperative for you to bear in mind that the above-mentioned phone accessories will go back to their retail price as soon as the promotion sale comes to an end.