The Transparent Mi 8 Explorer Edition Isn't Showing The Phone's Real Internals
by Habeeb Onawole ago0
For years now, device manufacturers have released see-through versions of their products. Some examples are game controllers and even game consoles. So it is no surprise that the trend is being picked up by phone manufacturers too. The Xiaomi Mi 8 Explorer Edition is the latest to join the train. However, it hasn't gotten the type of publicity Xiaomi hoped for.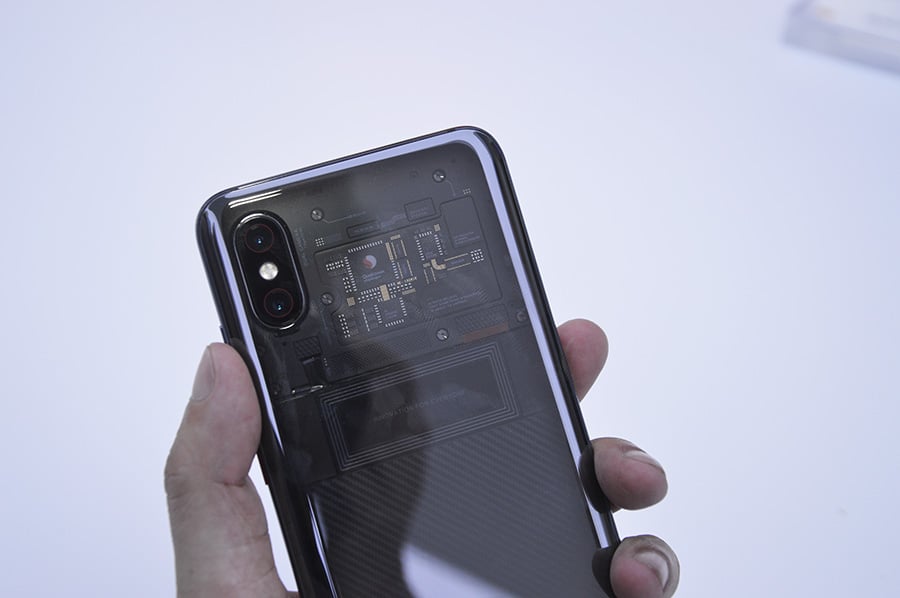 The Xiaomi Mi 8 Explorer Edition comes with a transparent back which lets you see the internal components. It is actually very beautiful. But if you have seen a video or a picture of a phone torn apart, then you know the internals are not usually as good looking as that or that some of the components cannot be in the position depicted. These concerns led to a conclusion that what we actually see is fake and a sticker.
Xiaomi decided to clear up the brouhaha and issued a statement to The Verge saying that it isn't a sticker and that the device is indeed transparent. It also said that the parts we see "on the back upper half, for example, are parts of the actual mainboard."
But if you have seen the HTC U12+ which is translucent or JerryRigEverything's DIY transparent OnePlus 6, then you know the internals of a phone isn't that visually appealing. So what is actually happening with Xiaomi's Mi 8 Explorer Edition?
READ MORE: Xiaomi Redmi Y2 To Be Amazon Exclusive In India, Launching On June 7
One explanation that has surfaced says that what we can see is actually dummy components that were installed on the motherboard. Xiaomi itself admits that the parts we can see are not a perfect representation of the internals but that they are "real" and not just a sticker.
The phone will go on sale soon and we expect teardowns to further confirm or nullify Xiaomi's statement.
(Via)