Huawei Will Offer Windows 10 Via Cloud Service For Android Devices In China
Huawei is reportedly going to offer some of its smartphone users in China to use Microsoft's Windows 10 through a cloud-based service. At the CES Asia 2018, the China-based tech giant introduced a new cloud service that streams Windows 10 to specific Android smartphones.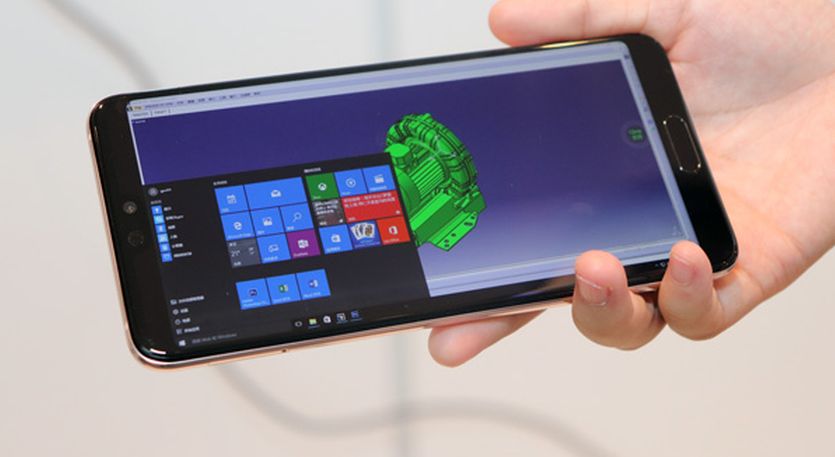 The service, which is called Huawei Cloud PC, requires a special Cloud PC app that enables users to view the Windows 10 desktop on the smartphone's screen, or on a connected external display. The service is reportedly based on Huawei's FusionCloud Desktop platform which was originally developed for the enterprise.
As said, the Windows 10 operating system on Huawei's smartphones won't work as a replacement for the Android operating system but will be a cloud-based service in which Android will still be the primary OS. But users will have access to the full functionality of Windows 10 while on the go without needing a separate product.
A hands-on demonstration of this service showed how Mate 10 smartphone user could take a photo and then edit the image in Photoshop installed on Windows 10 in the cloud as the service allows users to install programs and apps on the virtual machine.
The company has said that it will be offered on five different devices, including the Huawei P20 and P20 Pro, Mate 10, Mate RS, and MediaPad M5 tablet. Currently, there's no confirmation that the company won't be offering it on other devices at some point in the future.
Read More: Huawei MediaPad C5 is an Upcoming 8-inch Budget Tablet Fueled by Snapdragon 435
As the Windows 10 will be running in the cloud, the streaming requires a stable network and/or internet connection, thus the responsiveness of the virtual machine depends on your connection. There's no information available regarding the pricing or a launch date for Huawei Cloud PC, but it will only be available in China for now.
(Source)