Amazon Fire HD 10 Kids Edition Launched Alongside An Alexa Dock
A new edition of the Amazon Fire HD 10 tablet has been unveiled and it is tailored specifically for kids. The Fire HD 10 Kids Edition isn't a toy but a full-fledged tablet with a kid-proof casing to go with it. The device comes with the same internals as the Fire HD 10 tablet which was launched last year. However, the device is crammed with some added kid-friendly features.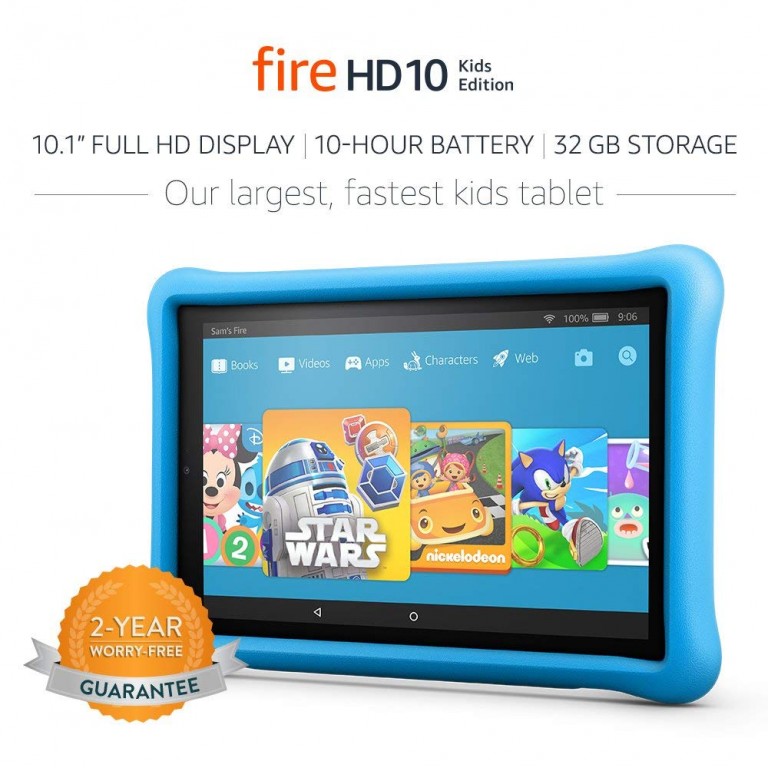 The tablet features a 10.1-inch Full HD display with a resolution of 1920 x 1200 pixels. It also comes with 32GB of expandable internal storage which can be increased up to 256GB via microSD. Since the product is designed for kids, there is a colourful kid-proof rubber case which is available in Blue, Purple and Yellow colours. The device is also bundled with 1 year of FreeTime Unlimited access to special apps, games, videos and books. After the first year FreeTime Unlimited will cost $36 a year. The device also comes with 2 years of warranty and additional parental controls which allow parents to limit what content their child can see and how much screen time it gets.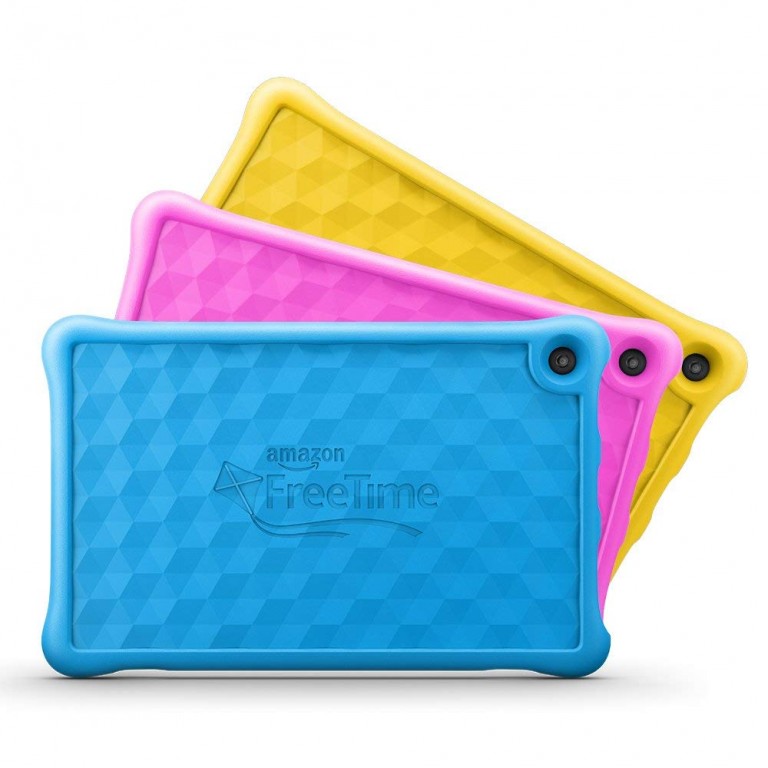 The Fire HD 10 tablet is presently on pre-order for $199 on Amazon. The price is $50 more than the regular Fire HD 10 which is as a result of the added features and accessories. The device will start shipping on July 11.
Apart from the Fire HD 10 tablet Kids edition, Amazon also took the wraps off the Show Mode Charging Dock. The dock is available in two sizes, one for the Fire HD 8 tablet another one for the Fire HD 10 and transforms those devices into a full-screen Alexa experience. Once the tablet is kept sitting on the dock, it displays an Alexa home screen which listens to any voice commands and can play videos, TV shows, show books and play games.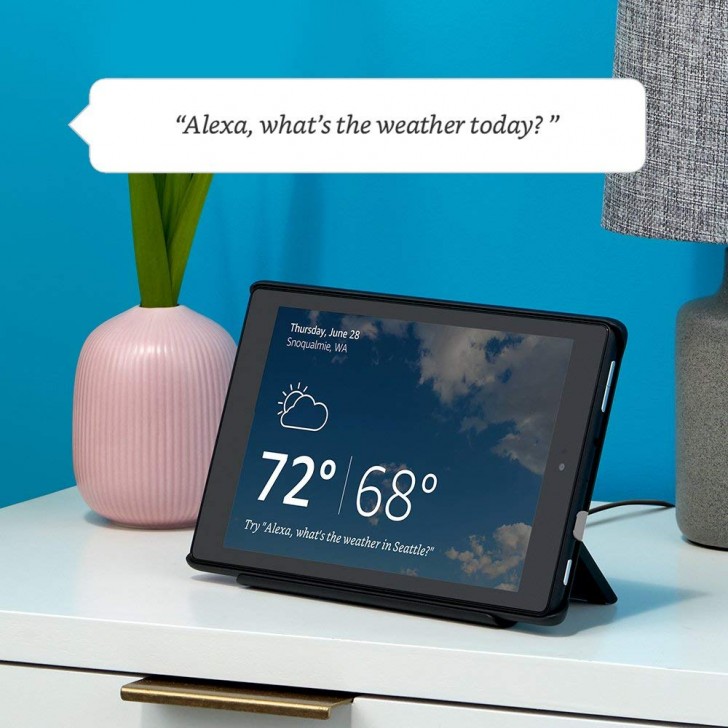 As for the price, the Show Mode Dock is available for $35 for the 8-inch version and $50 for the 10-inch dock. The device is on preorder presently and will ship on July 12. The price tags will pitch at $40 and $55 respectively at the end of pre-orders.
(source)