Xiaomi Launches A Smart Roller Skate Bundled With A Helmet & Set Of Protective Gears
Apart from products for use by adults, Xiaomi also collaborates with its partners to launch products for kids. One of such products is this new Inline roller skate which is under crowdfunding at Xiaomi Youpin. The product is manufactured by Xiaomi's ecological chain company Xiaoshun Technology that focuses on the kiddies market. The company's range of products includes children's watches, toys, computers and other products. They have now added a smart roller skate to their catalogue of products. As usual, the roller skates is a quality product that is affordable- just 199 yuan ($30). The smart roller skates also come bundled with a set of protective gears including a helmet, all priced at 89 yuan ($13). We should also add that the roller skate was developed with input from the owner of Interskate roller rink in the U.S, Luther Bernstein.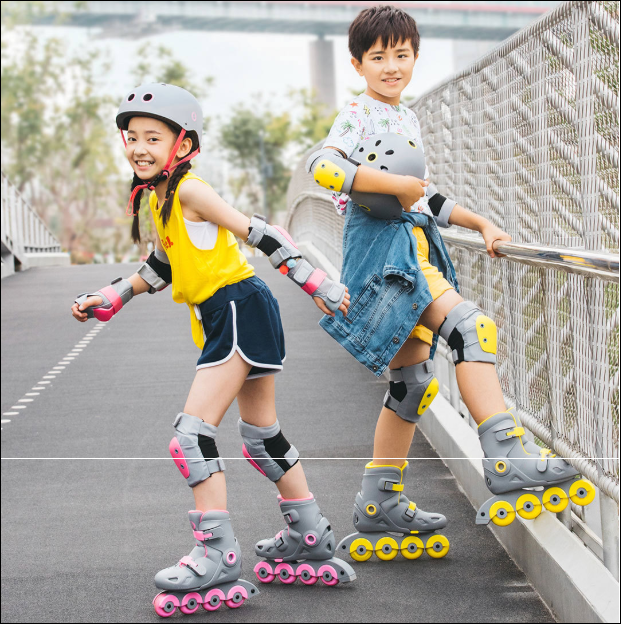 The smart roller skate comes with an inline design, having four wheels arranged vertically. The knife holder and the shoe body are in close contact with each other to avoid the phenomenon of partial edge. The body of the shoe is made of a PP-resistant material, and the 3D shoe is reinforced and impact-resistant and fits the ankle. The roller skate and its accessories are available in three size categories –  S code (size 26-29), M code (30-34), L code (35-39).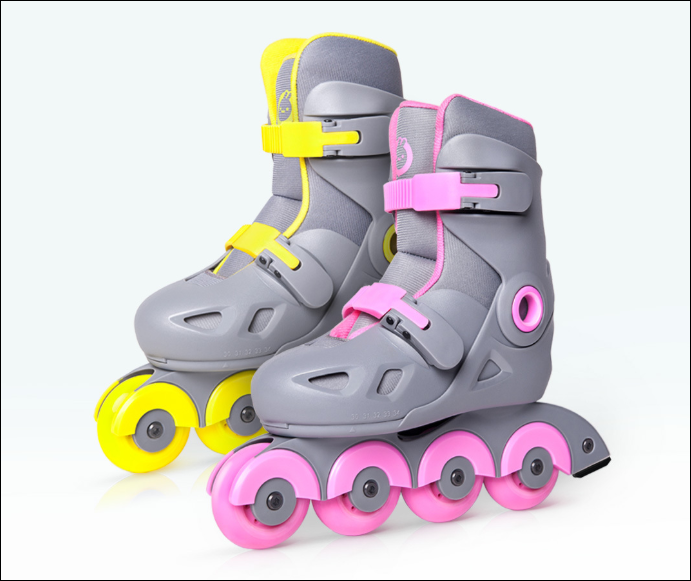 In addition, the wheels are wear-resistant and have shock-absorbing polyurethane pulleys, silent bearings, and non-slip grip. The right foot is equipped with a brake to increase the safety factor at high-speed skating. As a smart skate, the new gadget comes with a smart module built into the shoes to monitor the user's movement data. The data can be accessed via an app in order to view the duration of each skating exercise, the number of steps, the average speed, and the calories burned.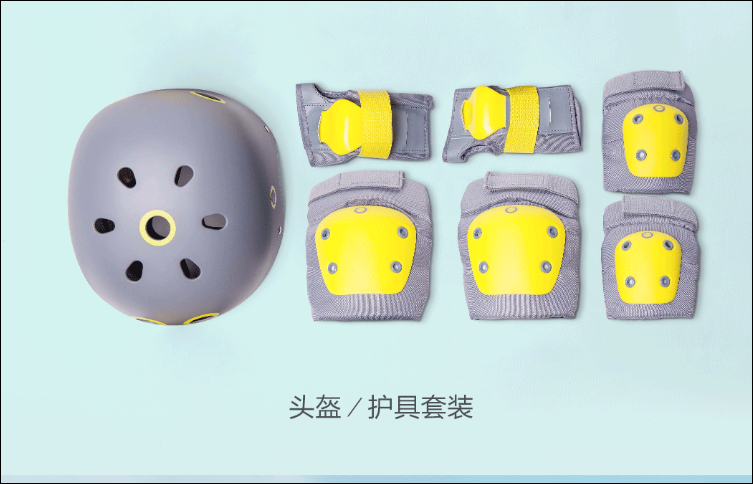 Read Also: Xiaomi Mi 6X Hatsune Miku Special Edition In Pictures
The accessories include a knee pad, elbow pad and a helmet. They are all available on crowdfunding via the Youpin website as a set or users may choose to buy by them separately. It is available in Grey/Yellow and Grey/Pink colour combos.