Xiaomi Mi Mix 3 Concept showcases a design style that combines the Mix 2 & Vivo NEX
Xiaomi's flagship Mi Mix was well received globally as a result of its transformational design which jolted the industry and sort of kickstarted a revolution in smartphone designs. After the Mi Mix, the Chinese giant was expected to take things a tad higher on the Mix 2 but that didn't happen. Expectations were also not met on the Mi Mix 2s which wasn't too different from the Mi Mix 2. So, it is quite understandable that there are anticipations that Xiaomi will finally effect a noticeable design change on the Mix 3. Such is very well exhibited on this Mi Mix 3 concept video created by the YouTube channel – Science and Knowledge.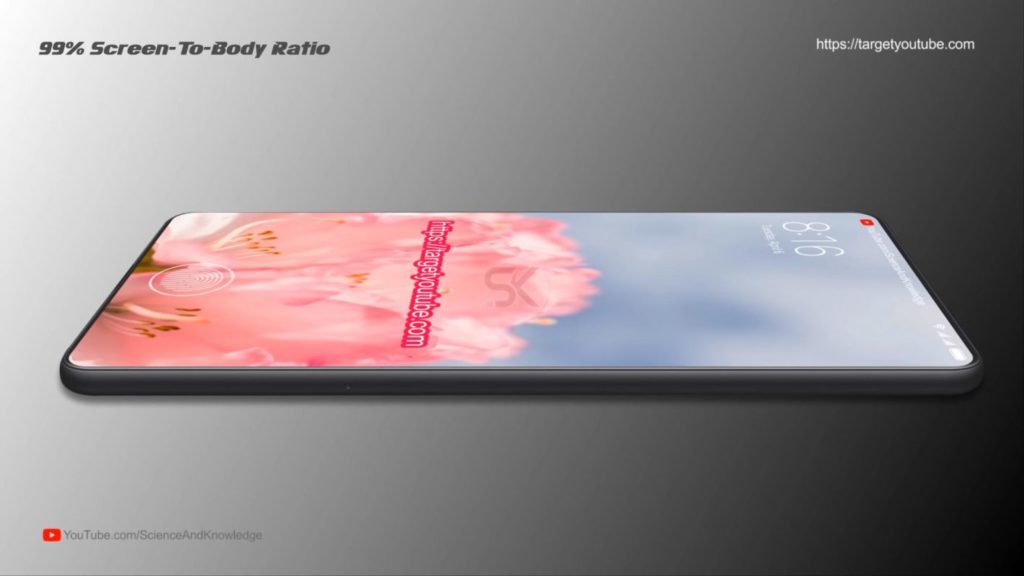 The Mi Mix 3 is expected to be launched later this year as Xiaomi's main flagship model for the year.  The concept design looks more like a fusion of the Vivo NEX, another innovative full-screen model, and the Mi Mix 2. The design includes a pop-up camera just like the NEX smartphone. One spectacular thing about the concept is the high 99% screen to body ratio. This is highly unrealistic but then, the Mi Mix looked unrealistic when it was announced but it did become a reality. The design also includes an in-display fingerprint scanner, three rear-facing cameras and a ceramic body with metal fuselage.
Read Also: The AutoFull Gaming Chair is Xiaomi's latest crowdfunding product
Xiaomi is yet to disclose anything about the Mix 3 but the concept is envisioned to sport a 6-inch (2960 x 1440) IPS LCD display. The smartphone is also coming with a Snapdragon 845 chipset paired with 6GB RAM / 8GB RAM. The device will get its interface from an Android 9.0-based MIUI 10 ROM among other features. Of course, the real Mi Mix 3 may likely be entirely different. However, you can check out the entire video from above.
(source)