Buy The Zeblaze Plug Smart Wristband For Just $11.60 On TomTop
by Vinay Patel ago0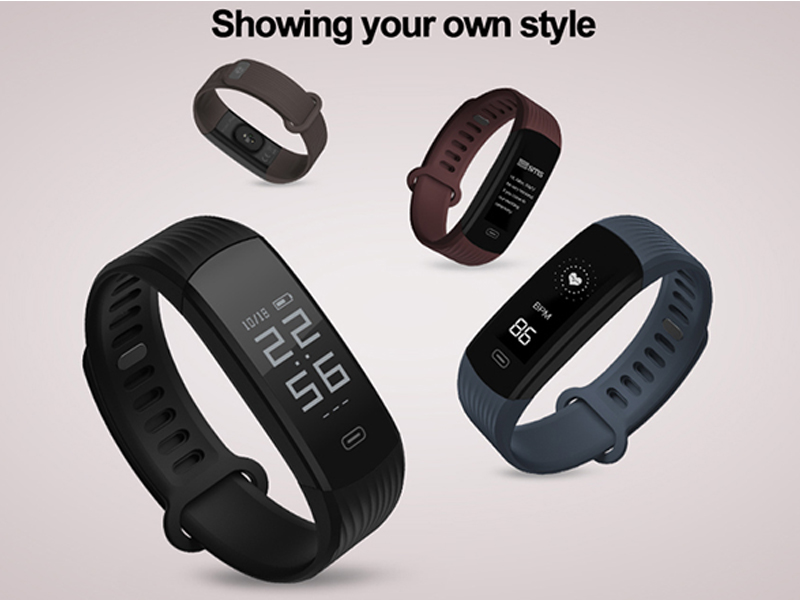 There's no dearth of feature-laden smartwatches in the market; however, they don't come cheap. If you're a fitness-conscious person looking for a smart wristband that offers a broad range of awe-inspiring features without emptying your pocket, look no further.
The Zeblaze Plug is an ideal continuous heart rate monitor and quick recharge fitness tracker smart band. The device boasts a slew of useful features such as pedometer and stopwatch that helps you keep a track of your fitness while making your sports livelier at the same time.
Much to the delight of cost-conscious buyers, the iOS 8.4 and Android 4.4-compatible smart wristband can now be yours at a considerably lowered price on TomTop. The Zeblaze Plug would normally set you back $47.55, but the Chinese online store is currently doling out a noteworthy 76% off on the device's retail price.
As a result, the Zeblaze-branded smart wristband is up for grabs at a discounted price of just of $11.60. In other words, you can save $35.95 on the original asking price of the Zeblaze Plug on TomTop without breaking much of a sweat.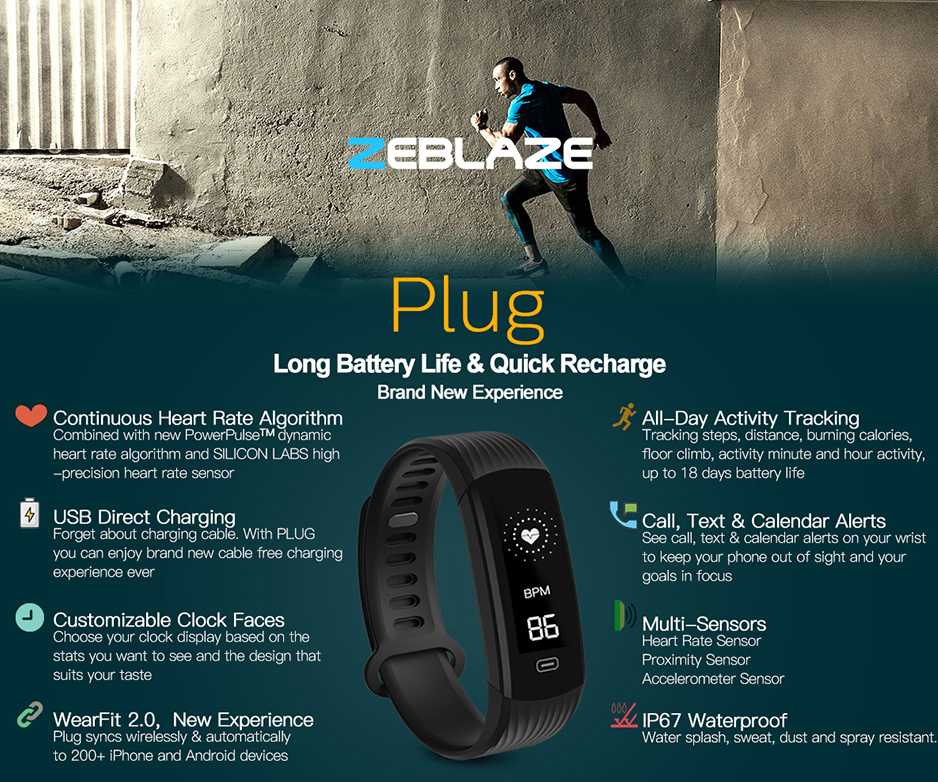 The Plug is quite a bargain at this heavily reduced price, given that it can connect to a smartphone via Bluetooth 4.0 and synchronize information. Moreover, it sports a big 0.96in 160 X 68-pixel OLED touchscreen, coupled with customizable clock faces that allow you to choose your clock display on the basis of the stats you want to view and the design that matches your taste.
On top of that, the Zeblaze Plug smart wristband features a self-owned USB port that makes charging more convenient. Adventure junkies who like to don their smartwatch during outdoor activities can leave the worry of accidentally dunking the Zeblaze Plug into the water while washing hands, water splashing etc behind because it comes with an IP67 certification.
If you're interested in taking advantage of the discount, all you need to do is head straight to this link before the promo comes to an end in 6 days. It is also worth noting that there were only 867 pieces remaining for the Flash Sale at the time of writing.
Get 76% Off On Zeblaze Plug Smart Wristband On TomTop