Xiaomi Launches the Ninebot Gokart Kit that converts the Ninebot self-balancing scooter to a Go-kart
Xiaomi has launched another product that adds value to the popular Ninebot self-balancing electric scooter models. The product is dubbed Ninebot Go-kart kit and as the name implies, it allows owners of the Ninebot Plus to convert it into a Go-kart racing car.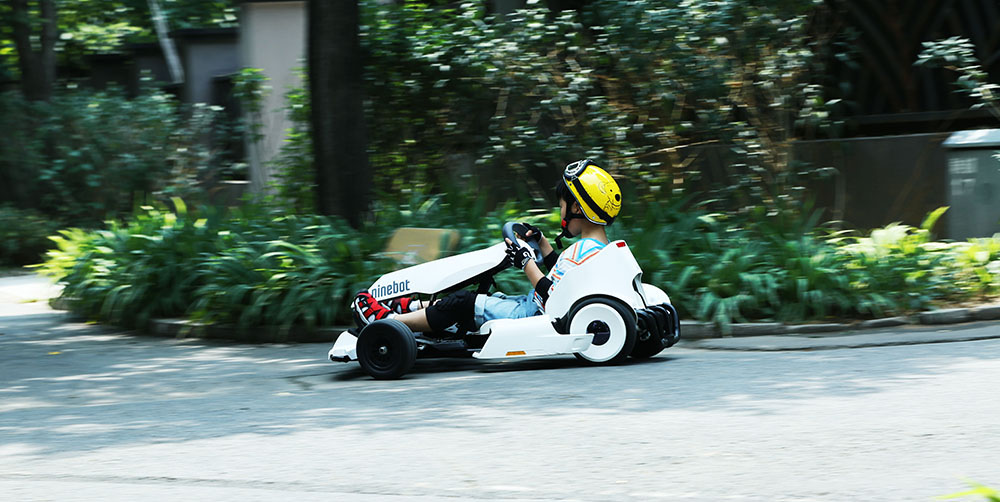 The Ninebot Go-kart kit doesn't have a propelling power of its own but utilizes the electric-powered Ninebot as it's propeller. It has all the features of a typical racing kart with a formula 1 racing car steering wheel but with a ratio of 2.1:1. The kart has a maximum speed limit of 24Km/h. However, there are three modes for users to select from based on expertise. There is a  novice mode (8km/h), normal mode (18km/h), and sport mode (24km/h). The kart can also switch to reverse by stepping on the brake pedals twice. There is also a mechanical handbrake fitted to the kart's own wheels. The tires are non-inflatable and should be ay to maintain.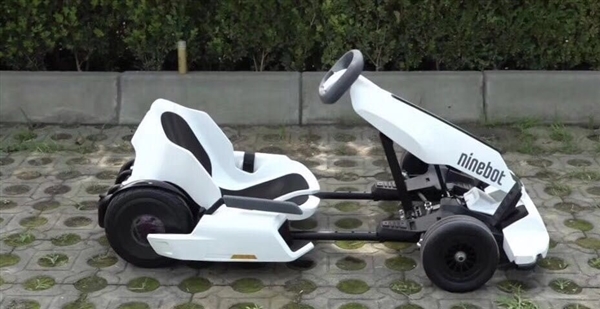 In addition, the kart kit comes with mobile app support which can display in real-time the kart's speed, cruising range and fault reminder. The Ninbot Go-kart also can also be retracted when not in use. It has a height ranging from 130cm-190cm and can carry a load of 100kg, meaning it is suitable for use by kids and adults within the weight limit accordingly.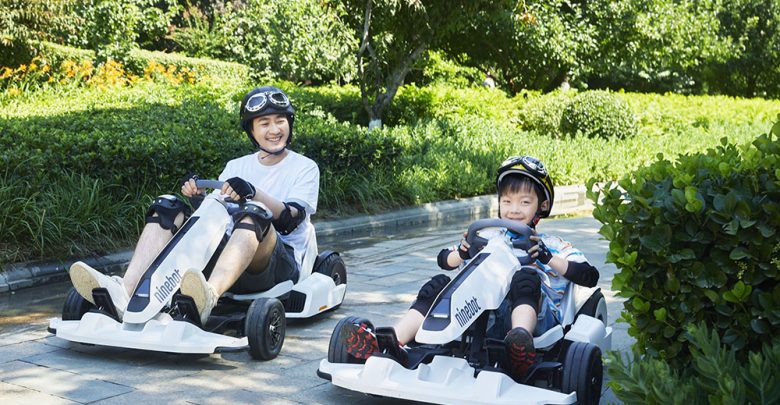 Read Also: Xiaomi Bluetooth computer speakers with support for lossless audio launched for 399 yuan ($58)
The Ninebot Go-kart kit comes with a fairly decent price tag of 2999 yuan($438) and is presently on reservation in China via JD.com (Jingdong). Jingdong has bundled the Ninebot Plus with the Gokart kit and offers all for 4998 yuan ($739). The kart kit will be available outside of China through third-party retailers like GearBest where it comes with a premium price tag.