Buy Blitzwolf BW-SDB2 Smart Soundbar For $119.99 On Banggood; Big Discount Coupon Details Inside!
by Vinay Patel ago0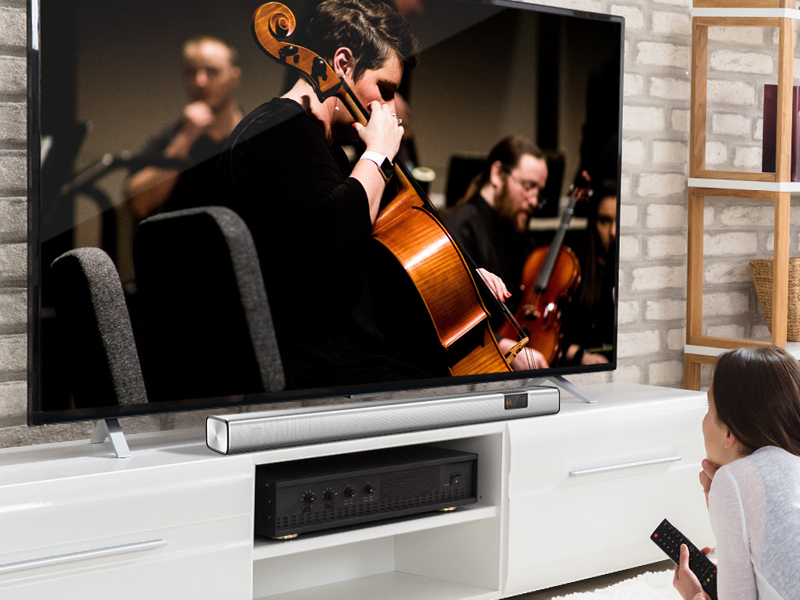 Although newfangled televisions are equipped with satisfactory loudspeakers, they fail to deliver the impeccable sound quality that incorporates ample bass. You can resort to using TV soundbars in a bid to intensify your television's audio quality.
The Blitzwolf BW-SDB2 is an alluring option that you can consider if you're looking for the best solution to improving your TV's audio. The smart soundbar sports a unique design and is housed in an elegant metal body with the wood surface.
Furthermore, the Blitzwolf-branded soundbar delivers enhanced sound quality and radically improves the syllable rhythm. Its subwoofer improves audio quality and provides the fresh sound effect that meets your expectation.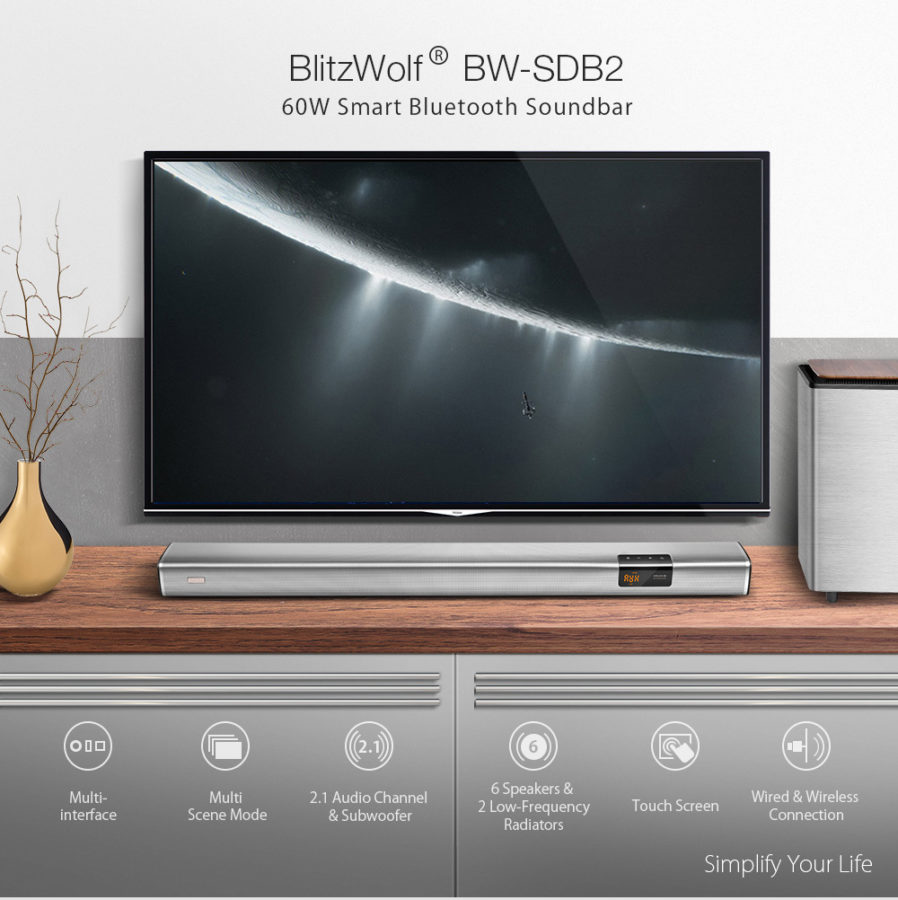 The BW-SDB2 is currently up for grabs bearing a price tag of just $119.99 on Banggood but if you aren't willing to spend that kind of money on a smart soundbar, we got good news for you. Showing fans the appreciation they deserve, BlitzWolf will be doling out a big discount coupon code for the first 200 customers who buy the BW-SDB2.
The aforesaid coupon will help the first 200 buyers to reduce their already modest grand total even further. It is worth noting that the coupon code will be sent to the buyers' email address after the BW-SDB2 has been shipped.
If you're interested in availing this discount, all you need to do is head straight to this link without wasting time. It is worth noting that the big discount coupon will only be valid until September 9th.
Buy Blitzwolf BW-SDB2 Smart Soundbar At Discounted Price On Banggood