BlackBerry releases video teaser for its first wireless charger
by Habeeb Onawole ago0
The BlackBerry Evolve X which was announced last week is the second Blackberry phone to support wireless charging. The 2015 BlackBerry Priv (US model) is the first.
At the launch of the Evolve X, Optiemus, the Indian licensee behind the phone didn't announce a wireless charger. Since there was no wireless charger for the Priv, we thought there wouldn't be one for the Evolve X too and it's not like there is a shortage of wireless chargers on the market.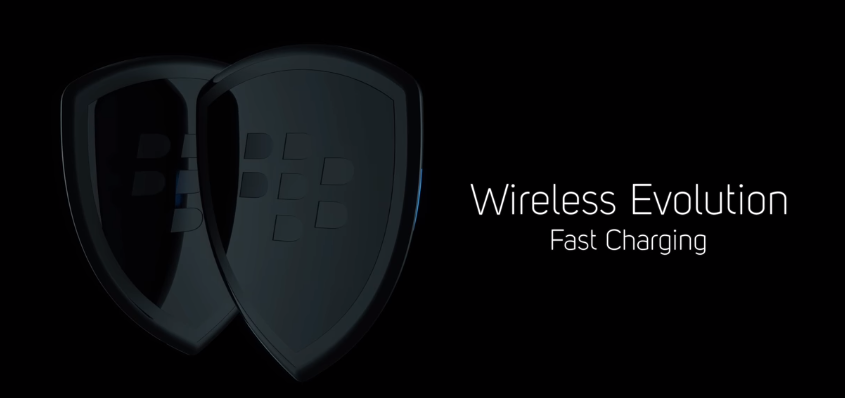 However, it turns out that BlackBerry is actually making a wireless charger but we guess it isn't ready yet that is why we didn't see it at the launch last week. The official BlackBerry India YouTube channel has released a video showing off the wireless charger. The 20-second video shows the charger which is shaped like a shield much like the one BlackBerry uses for its Secure logo.
On the top is the BlackBerry logo and on the sides are two blue LED lights. There are also anti-slip pads underneath to keep it from sliding off whatever surface you place it on.
Apparently this is a (brand compliant!) accessory for BlackBerry by Optiemus, though its functionality is unclear. Any ideas? pic.twitter.com/ajqhNgOtWn

— Evan Blass (@evleaks) April 10, 2018
The charger actually has the same design as sketches for an accessory leaked by Evan Blass back in April. Looking at the comments now, there were actually some folks that correctly guessed that it is a wireless charger.
READ MORE: BlackBerry BBE100 will arrive as the BlackBerry KEY² LE
The Blackberry Evolve X and its less-powerful variant, the Evolve won't go on sale until next month, so there is a chance the wireless charger would have launched before then and be available for purchase alongside the phone.