Through a launch event in China yesterday, Meizu had announced the arrival of Meizu 16 and Meizu 16 Plus smartphones. The new smartphones are equipped with in-display fingerprint scanner, high screen-to-body ratio, Snapdragon 845 SoC and up to 8 GB of RAM. The Meizu 16 has been introduced with an enticing starting price of 2,698 Yuan (~$395). Jack Wong, the CEO of Meizu has confirmed that another Meizu 16 series smartphone called Meizu 16X will be debuting in September.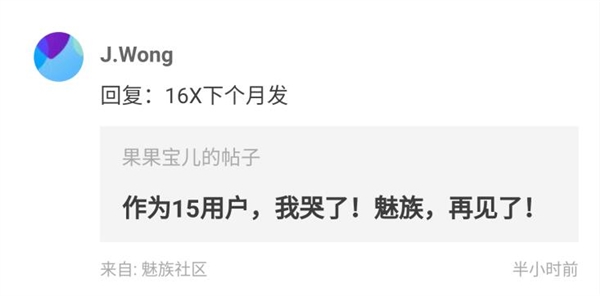 Before the launch of Meizu 16 and 16 Plus, Wong had teased the features of both the smartphones. He had also spilled some information on the Meizu X8 smartphone. He had claimed that the X8 will be powered by Snapdragon 710 which suggested that it could be arriving as a competitor for the Xiaomi Mi 8 SE. However, the company did not announce it at the Meizu 16 series launch event yesterday. In response to the concerns of netizens over the unannounced smartphone, Wong revealed that through official community forum that the upcoming Meizu phone with Snapdragon 710 is Meizu 16X and it will be launching in September.
Wong had previously called Meizu's forthcoming Snapdragon 710 smartphone as Meizu X8. However, it seems that the company may have decided to include it in the Meizu 16 series.
According to the previous information shared by Wong, the Meizu 16X could be the first phone from the company to arrive with a notched screen. He had also said that the screen of the smartphone would be bigger than that of Mi 8 SE. Its fingerprint reader will be present on its back panel. Since the Meizu 16X will be arriving as a Meizu 16 series phone, there is possibility that its rear design could resemble with Meizu 16.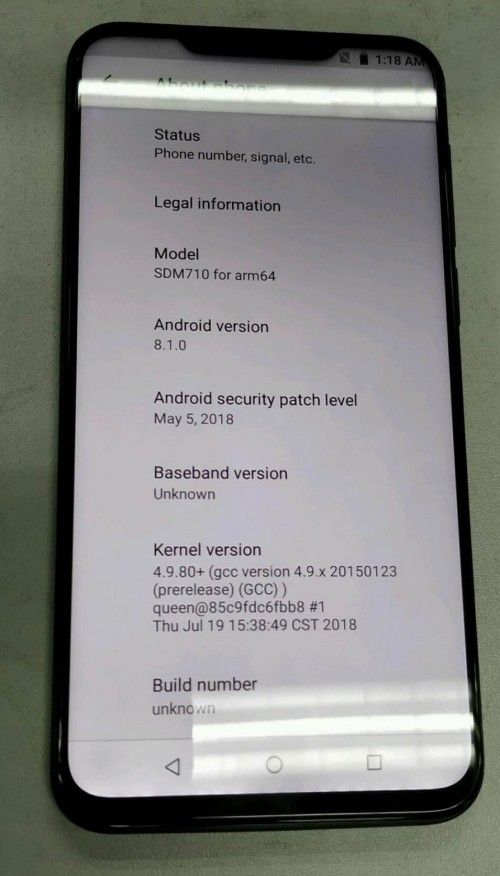 Read More: Meizu 16 first camera samples highlight a great detail
Shown above is the leaked screenshot of the Meizu 16X that had surfaced in the previous month. The 4 GB and 6 GB RAM editions of the Xiaomi Mi 8 SE are respectively priced at 1,799 Yuan (~$263) and 1,999 Yuan (~$293). The Meizu 16X is confirmed to be priced between 1,500 Yuan (~$220) and 2,000 Yuan (~$293). Probably, it may carry a cheaper price tag than the Mi 8 SE.
Do you think that the Meizu 16X will be a better smartphone than Xiaomi Mi 8 SE? Share us your views by posting your comments below.
(via)