Motorola will officially launch the Moto Z3 in China on August 15
Lenovo-owned Motorola brand recently launched the Moto Z3 flagship on August 9 in the U.S where it enjoys a loyal fan base. The Chinese company has officially disclosed that it would be bringing home the Moto Z3 to China soon. The device is scheduled to be launched in China on August 15. The smartphone is presently on reservation in China via Jingdong (JD.com) while it will go on sale at 10 AM on August 16.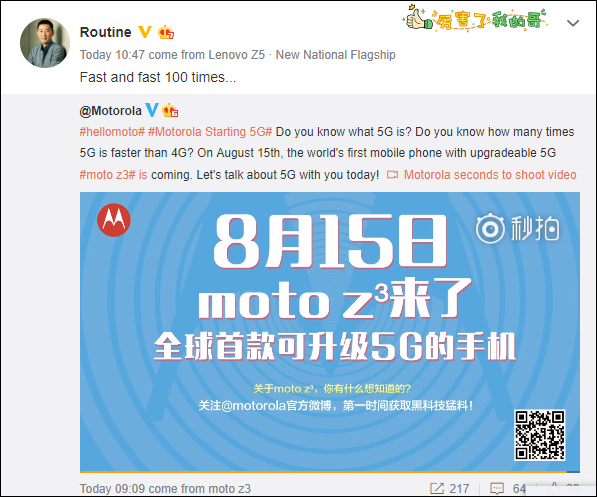 The company released a promotional video which is a short clip of fans speaking about what they like about the smartphone. Obviously, the major feature mentioned and which Motorola is using as its major promotional tool is the 5G feature. In case you forgot, the Moto Z3 comes with a 5G Moto mod which means the device is the first 5G upgradable smartphone. Lenovo's President added his voice that the 5G technology is 100 times faster than the present 4G. Suffice it to state that this feature could become useful in China first before Verizon unveils its 5G framework since China is well ahead to roll out its 5G infrastructure before the U.S.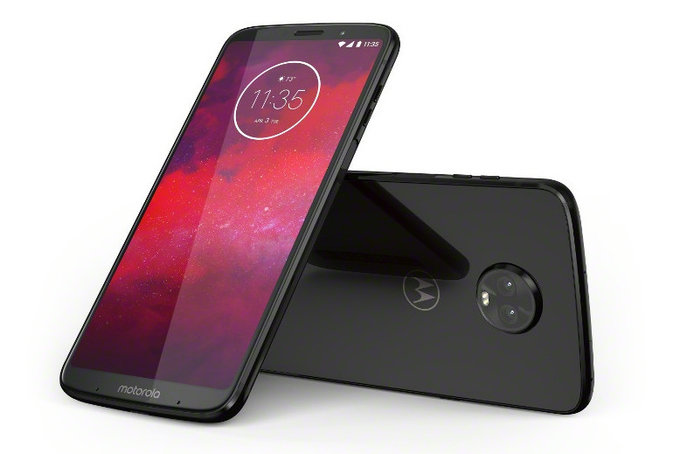 Read Also: Motorola launches the Moto Z3 packing a side-mounted fingerprint scanner, 5G Moto Mod and more
To remind you of the specs, the Moto Z3 packs a 6-inch AMOLED screen and is powered by last year's Snapdragon 835 flagship chipset. The chipset is paired with 4GB of RAM and there is 64GB of internal storage inside. In the camera aspect, the Moto Z3 packs dual cameras at the rear which are basically a 12MP + 12MP combo. For selfies, there is a single 8MP sensor. The flagship is crammed with a 3000mAh battery but the 5G Moto Mod delivers an extra 2,000mAh battery power when connected. Also, the device runs on the latest Android 8.1 Oreo OS out of the box but is expected to get a speedy update to Android 9.0 P when it arrives.
(source)