Smartisan has today confirmed that it will be holding a launch event on Aug. 20 at 7:30 PM. Since the recent rumors have revealed that Smartisan Nut Pro 2S is the upcoming smartphone from the company, it is likely that the Chinese manufacturer may announce it through next week's launch event.
Plenty of details of the Smartisan Nut Pro 2S have surfaced in the recent past. It is speculated to arrive as an enhanced version of Nut Pro 2 that was launched in November last year. Recent reports have revealed that the handset will be borrowing its design and some specs from Nut Pro 2. The handset is expected to debut as the first Snapdragon 710 smartphone from Smartisan.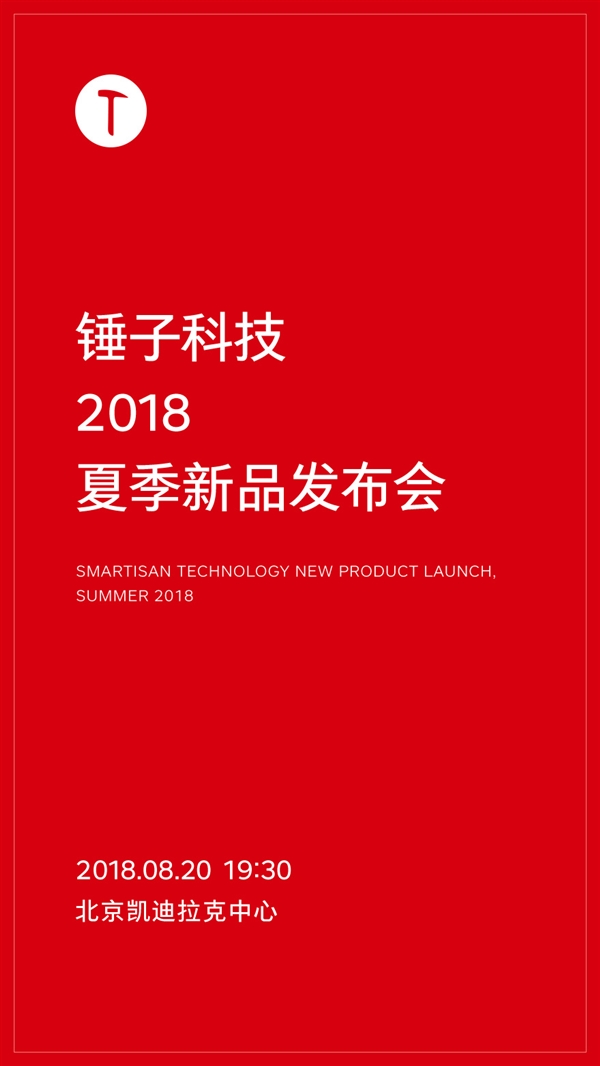 The Smartisan Nut Pro 2S is expected to be equipped with 5.99-inch screen that supports an aspect ratio of 18:9. Like the Nut Pro 2, the upcoming phone from the company is expected to feature a front camera of 16-megapixel and 12-megapixel + 5-megapixel dual camera setup. The handset is expected to be driven by Android 8.1 Oreo. The SoC of the smartphone is rumored to be coupled with 6 GB of RAM. It may arrive with an internal storage of 64 GB The exact size of the battery of this phone is not known, but it is rumored to carry support for 18W fast charging.
Read More: Smartisan discounts its smartphones by as much as ¥700 (~$100) for a limited time
The Nut Pro 2 has a price tag of 1,799 Yuan (~$281). Since the only major change that is expected to arrive on the Nut Pro 2S is the inclusion of Snapdragon 710, the handset may not cost more than 1,999 Yuan (~$290).